Coronavirus: How the pandemic is changing the fight against child exploitation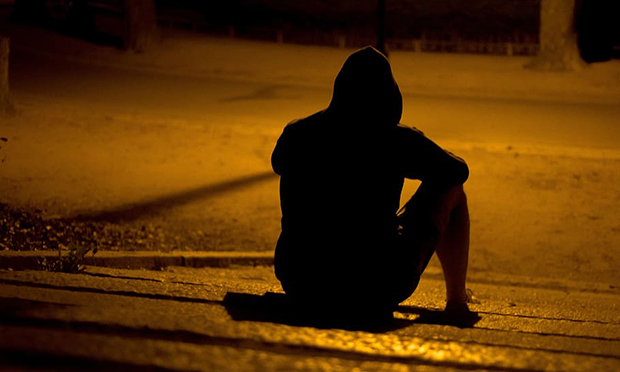 Youth charities in Hackney warn that an urgent strategy is needed to safeguard young people in the borough at risk of criminal exploitation.
The groups caution that measures taken to contain the spread of Covid-19 may increase the risk of violence posed to young people by limiting access to supplies of drugs, increasing cash debts between rival groups and restricting contact with support services.
There is a fear that some youngsters may ignore government guidance around social distancing and continue to work in criminal enterprises due to financial pressures and fear of punishment.
The Citizen has been told that unless a clear and cohesive approach is taken, there is a risk that young people will become hidden victims, with rates of youth violence potentially rising when normality returns.
The Children's Society estimates that 4,000 children in London are experiencing criminal exploitation, although the complex and clandestine nature of the ongoing crisis may mask the true numbers.
Child criminal exploitation takes many forms but can include children being coerced into manufacturing and distributing drugs, being forced to enact punishments on those considered to have transgressed gang rules and being forced into sexual activity with other gang members and their associates.
Older young people and adults in the community known as 'elders' are adept at grooming younger children to undertake street level work, and local authorities have struggled to respond to the sophisticated means of recruitment used by these individuals.
Practices of working with child victims of exploitation have evolved since the Rotherham scandal, but charities warn that there is still not enough empathy towards children who are being exploited, which can be a barrier to understanding their experiences.
In a letter to the Times in January, the Children's Commissioner for England criticised central government's historic ineffectual responses to child criminal exploitation, saying: "For too long, entrenched problems with certain groups of teenagers have been passed around Whitehall and from one service to another on the ground."
Intuitively, it might seem logical to assume lockdown and travel restrictions would limit opportunities for criminals to exploit children, but charities say this is not the case.
St Giles Trust offers advice, support and training to young people struggling with complex issues ranging from addiction and involvement in the criminal justice system to unemployment.
The founder of the charity's SOS Project, Junior Smart, told the Citizen: "The drugs market isn't going to stop for Covid […] A combination of restricted supplies of drugs further driving gang rivalries, increased levels of financial need, school closures and a lack of services could give rise to a perfect storm with vulnerable young people at the sharp end ultimately paying the price."
Paul Anderson, chief executive of Voyage Youth, a charity working to promote better outcomes for socially disadvantaged and excluded youth in Hackney, echoed Smart's concern.
He said: "The lockdown is having a huge effect on debt, on repaying of goods received or loaned to the young people affiliated to the illicit economy.
"Many young people we know, who are involved in the illegal trades, are dealing with the effects of debt to their peers as their cashflow is drying. This is creating lots of stress and tensions as there are no ways for young people to gain support for this.
"I do worry that these issues and impacts will see a bigger and increasing effect on knife and violent crime."
A spokesperson for Hackney Council said: "The number of young people who go missing has not changed as yet in the context of Covid-19.
"We are continuing to work closely with community safety, schools, community organisations and families to keep young people safe and to monitor the impact that young people face.
"Young people who currently attend Young Hackney play or youth provisions, or who receive individual targeted support, can remain in contact with staff and receive support."
The Town Hall youth service recently launched an online hub to keep people engaged during the crisis.
The council confirmed that the work of its Integrated Gangs Unit is being maintained during the pandemic, and strategy meetings, which are held when professionals believe a child is at risk of serious harm, are now taking place remotely.
On 8 April, the Department for Work and Pensions revealed 1.2 million claims for Universal Credit had been lodged over the preceding three-week period, highlighting the widespread financial insecurity caused by Covid-19.
There are fears that young people living in households which have experienced a sudden, significant drop in income, where parents may have lost their jobs, might become increasingly vulnerable to being targeted by gangs.
Those whose families are categorised as having No Recourse to Public Funds may be particularly vulnerable, as they do not have the same entitlement to financial support.
It is also unclear how travel restrictions may alter drug distribution networks.
One type of child criminal exploitation known as 'county lines' often involves children from urban areas, like Hackney, going to regional areas to distribute drugs.
The travel restrictions might disrupt and reshape these networks and a potential outcome could be that, in an attempt to maintain profits, rates of drug dealing in urban areas increase as it becomes harder for these young 'foot soldiers' to travel freely around the country without attracting attention from the authorities.
Charities have raised further concerns about the new challenges both in engaging young people and financially sustaining the services they provide.
Henna Khalique, from the charity Redthread, which works with young people at Homerton Hospital to try to reduce serious youth violence, said: "Since the lockdown we've had to re-think how we assess risk. Daily activities and normal life for young people – like going over to a friend's house or to parties – are now risky and in some cases against the law.
"Fewer young people are coming into hospital because they're worried about Covid. But those we are seeing are often really at risk of exploitation, and often have multiple vulnerabilities."
As financial forecasts become bleaker, with talk in economic circles of a global depression once Covid-19 subsides, there are fears about the implications for charities which are often a lifeline for young people.
Voyage Youth said it has been forced to cancel a planned EU Youth exchange to Marseille this month, and that a similar exchange in Croatia and Lithuania in the summer has also been called off because of travel restrictions.
It is hoped that funding for these important extracurricular activities, which serve both educational and therapeutic purposes to children in Hackney will still be available once the pandemic ends.
During an interview with BBC Breakfast in January, Prime Minister Boris Johnson declared he wanted to see gangs which criminally exploit children "wound up, rolled up".
He acknowledged the corrosive impact on society of these gangs, saying "they are reducing the quality of life for people across our country".
Home Secretary Priti Patel has previously said that "we stand against the criminals, the gangs, the drugs barons, the thugs, the terrorists who seek to do us harm".
Any governmental approach to exploitation which is purely focused on tackling the criminal dimension, rather than addressing the underlying social and economic causes which leave young people vulnerable to gang recruitment, is short sighted and doomed to fail.
Covid-19 has illuminated to the whole country the extent of the inequalities which pervade our society and the true costs of not investing in public services.
Many factors that contribute to people being at increased risk of contracting the virus are the same ones that push young people into criminality – low-paying, insecure jobs with no career progression, poor quality housing and racial inequalities.
Although many children from disadvantaged backgrounds in Hackney succeed in difficult circumstances, many are also trapped by these structural inequalities.
In order to successfully curtail child criminal exploitation, central government needs to invest in widening life opportunities and improving day-to-day quality of life for all its citizens.
In the current climate, with schools closed and more children than ever at risk of living in poverty, charities are clear that they do not want the plight of these children to be overlooked.
Junior Smart said: "We would urge local providers and policymakers to continue to put the issue of criminally exploited children at the heart of their priorities, even during this time of profound national crisis."
Update: this article was amended at 16:54 on Tuesday 14 April 2020 to include a statement from a Hackney Council spokesperson