Historic Newington Green Meeting House taken off at-risk register following major renovation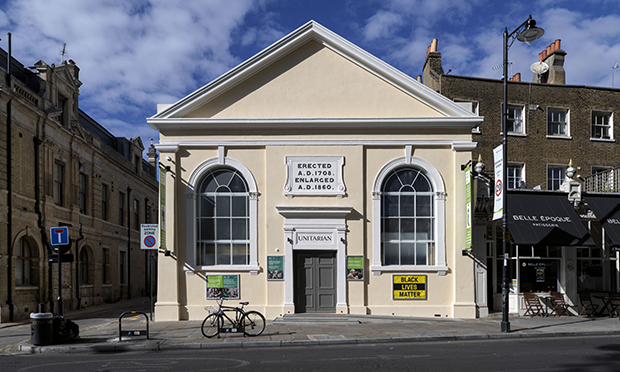 The Newington Green Meeting House, which has ties to political radicalism dating back 300 years and where 'mother of feminism' Mary Wollstonecraft once frequented the Unitarian church, is no longer deemed to be at risk by by Historic England.
The heritage watchdog this week removed it from its register of under-threat buildings following a successful 15-month restoration project carried out by its current tenant, New Unity non-religious church.
Prior to the work, the Grade II-listed building had problems with leaks in the roof, damp, and structural movement.
But New Unity set up a project called 'Recovering the Dissenters' Legacy', which included a comprehensive restoration of the building with improved access and facilities, funded by the National Lottery.
Repairs were completed in June, and the congregation, which had to move out while the work was undertaken, is soon to return.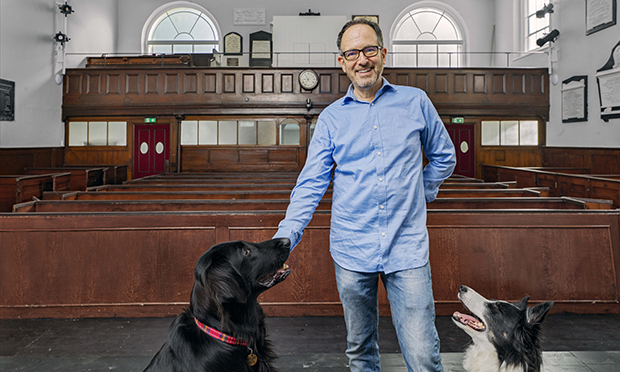 New Unity's Reverend Andy Pakula said: "We're delighted that the Newington Green Meeting House has been removed from the Heritage at Risk Register following its extensive renovation. We're grateful to the National Lottery Heritage Fund for all their support.
"As the home of non-religious church New Unity, we're excited to now bring the legacy of this building's Dissenters to life with our secular gatherings, social justice work and community heritage project."
Mary Wollstonecraft, also known as the "mother of feminism", belonged to the Newington Green Unitarian Church that once used the building, which was erected in 1708 and extended in 1860.
Her favourite pew has been memorialised inside the main hall, and she has a room named after her.
The Dissenters, a group that campaigned for religious freedom, social reform and the abolition of slavery, also made use of the Meeting House.
Its most famous member, Reverend Richard Price, hosted some of America's founding fathers inside the building – including Benjamin Franklin and Thomas Jefferson.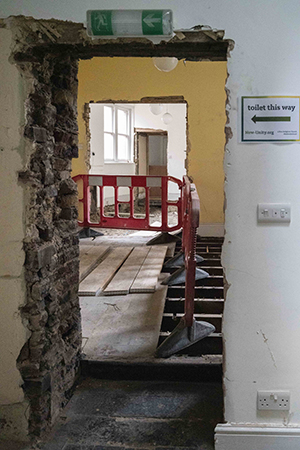 Historic England's annual Heritage at Risk Register keeps track of buildings that are in danger of being lost forever as a result of neglect or inappropriate development.
This year, 18 buildings in London have been rescued and removed from the list, including the Meeting House, but 20 have been added.
Emily Gee, regional director for Historic England in London and the South East, said: "It is the varied tapestry of our historic places that helps us define who we are. In testing times, heritage can give us a sense of continuity and bring us solace. We also know that investing in our historic places can help boost our economic recovery.
"Across London, the places rescued from the register this year show us that good progress is being made, but there is still a long way to go and many more historic buildings and places which need love, funding, strong partnership working and community support to give them a brighter future."
You can find out more about New Unity non-religious church at new-unity.org