Local street artist pays homage to Hackney Wick's past and present for London Mural Festival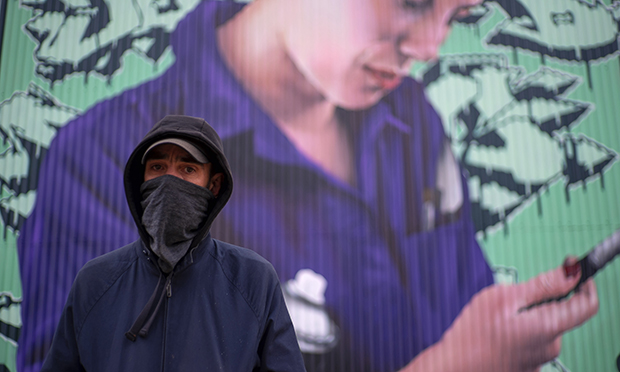 A Hackney Wick street artist has paid tribute to the area's industrial past and its modern-day reputation for creativity in a new artwork for the London Mural Festival.
Busk, who has a studio in the neighbourhood, recently unveiled the mural on the side of the Echo Building, home to the new Hackney Bridge development.
It shows an artist in overalls, holding a paintbrush, with Busk's signature graffiti lettering in the background – all framed by a vintage border inspired by early 20th-century adverts for the Clarnico Sweet Factory that once stood on the canalside.
The artwork brings together two forms of graffiti for which Busk is highly regarded – writing and muralism.
Busk created the piece in collaboration with local ad agency Global Street Art, which organised September's mural festival, and Hackney Bridge.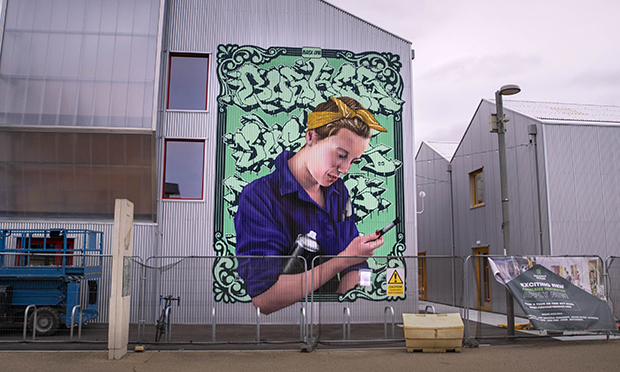 A spokesperson for Hackney Bridge said: "Our aim is to preserve and respect the industry, culture, diversity and authenticity of Hackney Wick and the wider local area.
"As we prepare for our fences to come down and for Hackney Bridge to officially open to the public, we are looking to champion this individuality by working with local artists to produce a series of murals and artworks. 
"It was an absolute privilege to work on our first mural with a local artist as deeply rooted and well respected within the area as Busk, and the finished artwork is jaw-dropping – tying together so many elements of Hackney Wick's heritage."
It is understood that Busk's mural is intended to be a permanent fixture, with no plans to remove it in the foreseeable future.
The spokesperson added that Hackney Bridge is hoping to commission its second mural in the coming weeks, and invited local artists "looking for a space to create an artwork with meaning" to get in touch at info@hackneybridge.org.