Hackney could be a big draw for first ever London Mural Festival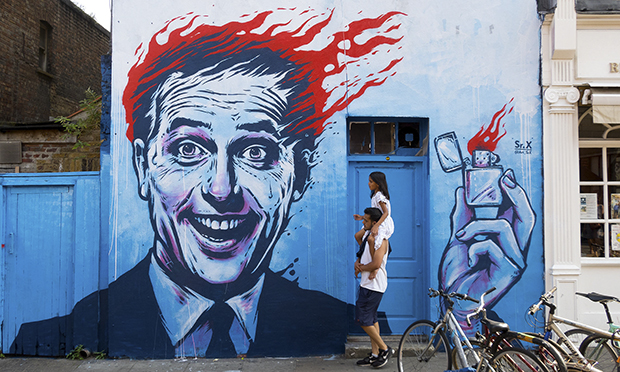 Hackney is expected to play a large part in the first ever London Mural Festival next month, which will see at least 150 artists spruce up the capital's streets.
Throughout September, more than 40 large-scale walls across the city will become a canvas – with a number of the locations projected to be in and around the borough.
The festival, which will include a number of smaller activities and a hoarding jam in Stratford as its finale, is the brainchild of Hackney-based ad agency Global Street Art.
Co-founder and CEO Lee Bofkin said: "It's important that London Mural Festival goes ahead this year, showing the enduring nature of human creativity.
"It's been a hard year for everyone and continues to be, but hopefully, we can bring a smile to people's faces and brighten up the streets."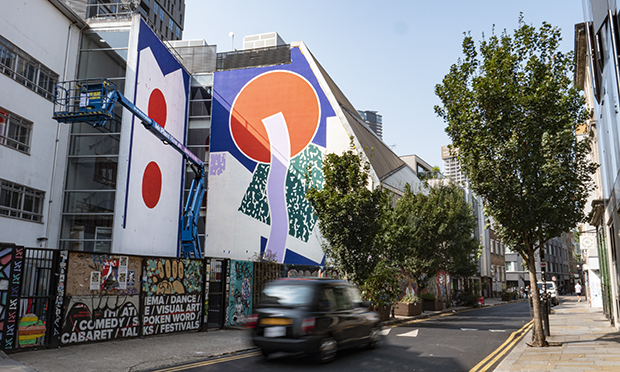 Among those bringing the colour is Camille Walala, whose signature eye-catching geometry can be seen in her work-in-progress mural for the festival outside Rich Mix on Bethnal Green Road.
The French artist said: "London is a really exciting place for public art – designers are getting more confident with colour here. That's why, with so many things being cancelled and postponed, I am very happy to see the first London Mural Festival is still going ahead. Let's celebrate the artists and murals of the city!"
The festival will conclude with a two-day hoarding jam on 3-4 October at International Quarter London (IQL), with 100 artists unleashing their creativity on a 500-metre canvas.
The jam has been organised in partnership with IQL developers LCR and Lendlease.
LCR's development manager Elena Kosseva said: "We'll ensure that social distancing and government guidelines are in place so that the artists can deliver their work safely, as they create some amazing pieces for the local community, the rest of London and the world, to enjoy."
To find out more about the London Mural Festival, head to londonmuralfestival.com
Stay up to date with the festival's announcements at facebook.com/londonmuralfestival and instagram.com/londonmuralfest
Update: this article was amended at 18:25 on Thursday 27 August. The original piece included a list of artists and locations provided by an agency representing the festival's organisers. The agency later told the Citizen that the list was an unconfirmed projection of the artists and locations involved in the festival, and as such, has been removed.