Delayed Homerton Hospital exhibition celebrating Florence Nightingale's 200th birthday goes on display for staff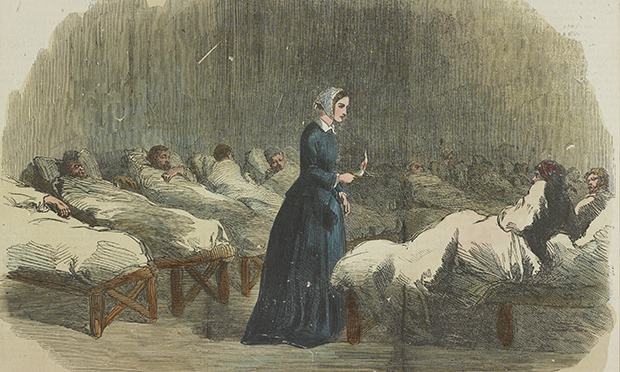 An "extraordinary" exhibition at Homerton Hospital celebrating the 200th anniversary of Florence Nightingale's birth has been made available to health workers after its public launch was postponed by the coronavirus pandemic.
The display, which is the result of a "fantastic" partnership between the hospital, London Metropolitan Archives and other organisations, showcases original portraits of the trailblazing nurse, as well as some very rare signed letters.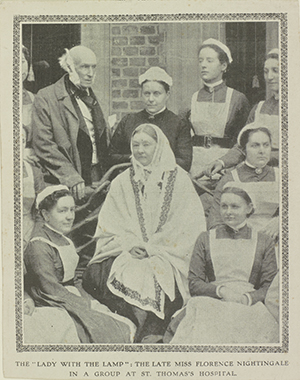 The exhibition features images of Nightingale from 1840 to 1900, including during the Crimean War of 1854-56.
Nightingale was famous for her night rounds, during which she would visit soldiers with a small lantern in hand, earning her the nickname 'Lady with the Lamp'.
The Homerton's art curator Shaun Caton said: "This exhibition is an extraordinary, eclectic showcase of fascinating archive material, which affords us a rare glimpse into the life of one of the most influential pioneers of nursing: Florence Nightingale.
"By using portraits of Nightingale made over a 60-year period of her life, we juxtapose these with documentary-style images of nursing practice throughout the 20th century, to show how much the profession has progressed and changed in London hospitals."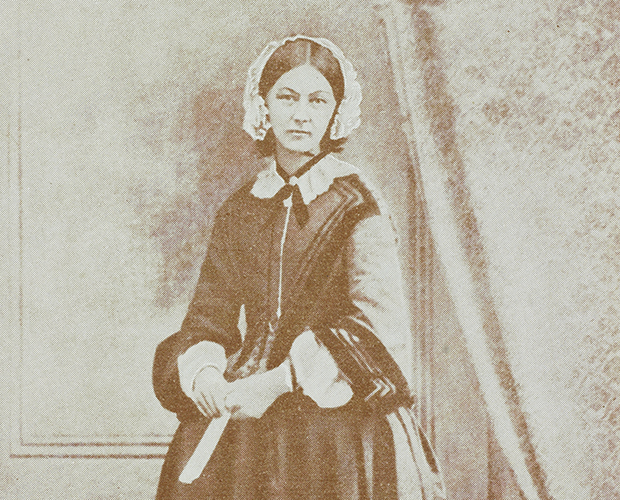 Caton added: "Some of the photographs may seem very strange to us, because of the stiff, starched white uniforms and large cowls worn by nurses nearly 100 years ago.
"We augment this with more modern portraits of nurses at Homerton Hospital taken in 2020. We also have wonderful original archive material in the exhibition of a Hackney midwife, Johanna Theresa Lawrence Doherty, who worked at Hackney Hospital in 1944."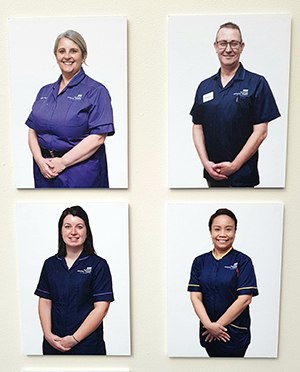 The entire exhibition was placed in storage after the postponement, but it is now on display in the Education Centre for staff to enjoy.
Caton is hopeful that it may be opened to the public in the future "when things become more clear and safer".
He said: "We put in over 18 months of work to bring this stunning exhibition to the Homerton, working in fantastic partnership with the London Metropolitan Archive, The Museum of London, and Guy's and St Thomas' Hospital.
"It's great to finally see the entire exhibition go up on display and I am told that our staff have been viewing it with social distancing when they visit the Education Centre, encouraged by our Chief Nurse, Catherine Pelley."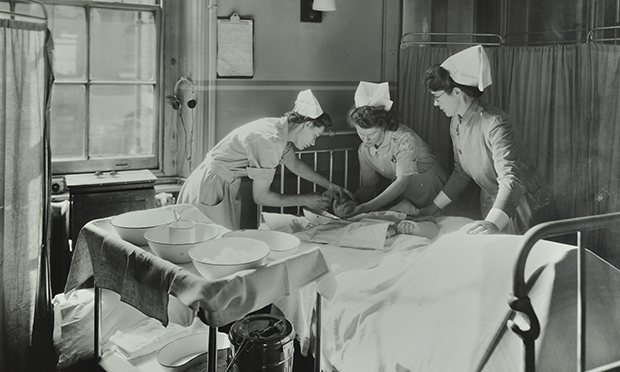 In early April, Caton shared artworks created by patients with brain injuries with the Citizen to provide a "positive affirmation of life at a challenging time for us all".