'After I fled, he emptied the joint account and left us with nothing': Domestic abuse charity expresses concerns over impact of lockdown
Many people are relying on the customary surroundings of their homes to ease anxieties during these uncertain times.
But in Hackney and beyond, those experiencing domestic abuse are left with the agonising choice of enduring further violence or fleeing, leaving all possessions and often any semblance of financial security behind.
Compounding this, due to social distancing, most face-to-face support for victims has needed to be replaced with dislocated digital communication, leaving many increasingly alienated and disorientated at a time when normal life has already been largely upended.
Solace Women's Aid is a charity which aims to eliminate domestic abuse and to provide support services to survivors.
Solace highlighted to the Citizen the plight of Ava*, a young mother from north London who was forced to flee her home during the pandemic to escape intolerable abuse, resulting in her losing any income to support herself and her son.
Ava said: "I have fled from my husband – staying with friends now. We were claiming benefits on the joint account and after I fled, he took out the whole month's benefits from the account and left me and my baby boy with nothing."
She continued: "I really don't know how to survive until next month. My child is unwell, and I don't have any money to buy medication. I heard that my local foodbank is closing, which is vital for me to survive and provide for my child. I really, really don't know what to do."
Universal Credit is paid to one member of a household per month to cover all household costs.
The mechanism used to distribute it has the ability to further entrench abuse, with one person in receipt of benefits for the whole family.
Many victims like Ava have reported that Universal Credit can create a barrier when trying to exit relationships, as they fear financial destitution if they separate from their abusers.
Although in theory there are safeguards in place to prevent this occurring, with victims having the right to access individual benefits claims, it is unclear, with all the additional pressures on the system, whether the apparatus exists to ensure this occurs in a timely way.
For now, Ava is physically safe having received support from Solace and her social network. She has moved in with friends due to a lack of a room at any refuges. Space in her friend's home, however, is limited and she is currently sleeping with her son on a sofa.
This living arrangement is far from ideal, given overcrowded housing has been linked with increased risk of Covid-19. The cramped space could also impact on her son's ability to explore and play, critical for any young child's development. Without space at a refuge, though, it is the safest option Ava has.
The interminability of lockdown measures and being denied her monthly income mean Ava's future appears uncertain despite support from Solace and her friends.
Her experiences are analogous of numerous other women, both in Hackney and across the country.
Ava is comparatively lucky to have been able to escape, with many women trapped within the parameters of their homes with their abusers.
Given the additional financial and social pressures in many households exacerbating domestic abuse, charities fear victims are becoming increasingly hesitant to contact them to receive support.
Solace Women's Aid told the Citizen it is becoming very worried about a striking decrease in the amount of women calling their advice line since the lockdown was implemented.
During February and early March, calls to the helpline increased by 49 per cent. Once lockdown began, calls dropped by 42 per cent.
There are now concerns that those suffering domestic violence deem it simply too dangerous to risk their abuser catching them trying to seek support.
With schools and children's centres effectively closed, health visitors and social workers unable to visit as regularly, there are fears that no-one will know the true number of children living in households with the threat of violence during lockdown.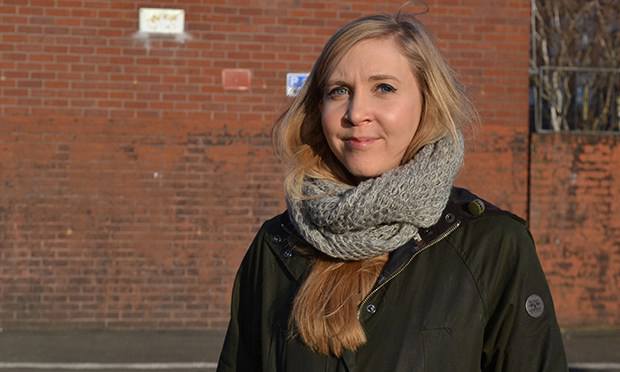 Hackney Council told the Citizen it is closely monitoring domestic violence in the community and the protection of victims is at the top of their agenda.
Community safety chief Cllr Caroline Selman said: "Tackling domestic abuse is a longstanding priority in Hackney, and the impact of the lockdown on domestic abuse is of great concern to us, and we're determined to do everything in our power to protect those affected by domestic abuse."
She added: "Hackney Council's Domestic Abuse Intervention Service (DAIS) is operating a full service for domestic abuse victims/survivors and has increased its capacity to provide vital support, advice and help to those in need during this difficult time. We are also working closely with our partners in the police, NHS, voluntary sector and community groups."
There have been serious ongoing concerns about local government funding for a number of years.
The onset of the pandemic has not only caused a mass increase in joblessness, but ordinary avenues of revenue, such as business rates and council tax, may be substantially reduced during this period of financial difficulty.
This means funds for local authorities will be depleting whilst the need to spend more on Child and Adult Services, to safeguard vulnerable members of the community, has increased.
Although the Chancellor has promised over £1 billion in additional funding to local authorities, when this is spread out it is unclear whether it will have the ability to ease all the new financial strains placed on local authorities.
In a borough like Hackney, which has been identified as having the third highest rates of Covid- 19 in the country, it is imperative that local government is adequately funded.
Further concerns have also been raised about the plight of migrant women. Those deemed to have No Recourse to Public Funds by the Home Office are not entitled to the same financial support.
In pre-Covid times, this meant many women who did not have immigration status stayed with violent partners as they feared having to leave the UK due to a lack of money and housing if they left their relationships.
Hackney Council says it is funding the costs for migrant women but they have criticised the lack of direction and absence of a cohesive policy from Whitehall to safeguard them and their children during the pandemic.
Cllr Selman said: "Whilst we are taking critical steps at a local level to protect vulnerable individuals, we are deeply concerned about the lack of action from central government to protect migrant women with no recourse to public funds.
"At this time of national emergency, it is unacceptable that someone's immigration status should hinder their ability to access help. This is a clear continuation of the government's hostile environment policies."
For those who do manage to exit abusive relationships, there are concerns about the impact of the pandemic on accessing justice in childcare proceedings, where disputes between parents go before the courts.
It has already been well documented that England's family courts were at breaking point prior to Covid-19, struggling to cope under the pressure of an ever-rising number of cases.
The seriousness of the situation even led the President of the Family Court to declare last year: "I have experienced palpable proof of a system which is still being forced to work at well over its capacity […] We are, in effect, running flat out up a down escalator which, despite our efforts, is outpacing us."
Social distancing means many family court proceedings are now taking place over the phone and via video.
There have been concerns raised about the ability of some victims of domestic abuse to be able to meaningful participate in this new format of hearings.
Those supporting victims of domestic violence during the pandemic will continue to work tirelessly to try to ensure they are safe. They are resolute that without substantial funding and a clear strategy from central government many lives will be at risk.
In the meantime, Solace Women's Aid has launched an emergency appeal with the aim of raising £150,000 to pay for accommodation and necessities for those escaping to safety.
If you would like to find out more, including how to donate, visit solacewomensaid.org
*Name has been changed in order to protect Ava's identity