Coronavirus: Clapton community shares grief and healing on remembrance mural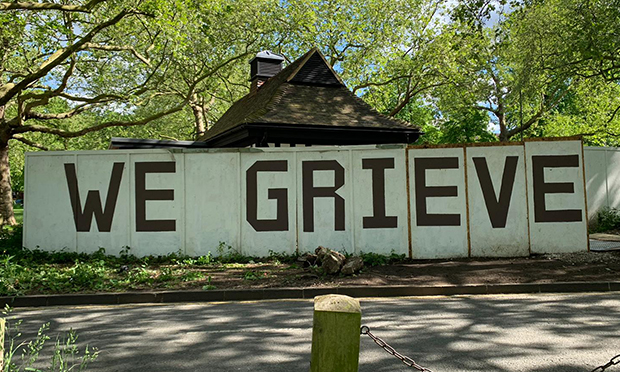 People who have died during the coronavirus lockdown will be memorialised on a special wall at Clapton Common from today.
Community organisation Clapton Commons prepared the 'Memori-Wall' on the hoarding of its Liberty Hall building over the weekend and is now calling on people to recognise, remember, celebrate and grieve their loved ones by sharing their names on the wall.
Hackney Mayor Philip Glanville nominated Stamford Hill's Rabbi Pinter alongside the names of NHS workers, while Peace of Mind befriending project contributed a poem. 
Marcus Duran, Clapton Commons' community builder, said: "There aren't many places where people can collectively remember and grieve.
"One of the awful byproducts of the virus, which has caused quite a sense of sorrow within our group, is that the rituals of funerals across faith and non-faith groups have been so curtailed."
Duran particularly hopes to involve care homes, schools and nurseries in the project.
He expects people from those closest to the Common in Springfield, Cazenove and Stoke Newington to share most memories, but insists anyone is welcome to share the names and memories of their loved ones.
He added: "We are an interconnected borough and world. Anyone who has been affected – who has lost someone or something – should be recognised."
The memorial will remain intact for at least a month or two, as Liberty Hall's planned opening last month was delayed due to the lockdown.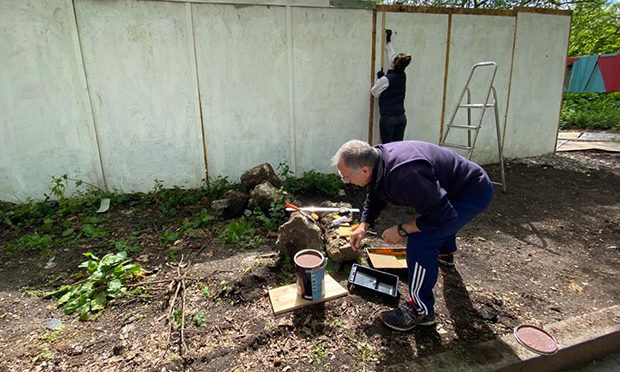 In a statement, Mayor Glanville said: "This memorial is yet another example of the incredible Hackney spirit we're seeing in our borough, as neighbours come together to support each other through this very difficult time."
The council is considering plans to remember residents who have lost their lives during the crisis through a more permanent memorial.
Clapton Commons is also working with other community organisations to create a more enduring memorial when the hoarding is eventually removed. 
Volunteers began working on the installation to coincide with May Day or International Workers Day, which traditionally recognises the contributions of ordinary people.
Anyone can submit the names, ages and a few words about the person they want to be remembered to by emailing info@claptoncommons.org