Coronavirus: How local restaurants are adapting to the lockdown
Pubs and restaurants in East London have never been in greater jeopardy. Thousands of businesses could fail because of the coronavirus lockdown. Waves of redundancies have already swept the sector.
Business interruption loans from the government will help to cover lost revenue and chancellor Rishi Sunak has promised to protect jobs by paying 80 per cent of salaries up to £2,500 a month.
A generous offer perhaps, but with incomes reduced overnight, the industry is still far from safe.
Also at risk are supply chains and support businesses, such as security, cleaning, publicists, media and the wide network of industry consultants.
Despite the uncertainty, London's restaurateurs have leapt into action to protect their livelihoods and those of their staff, proving that necessity can be the mother of invention.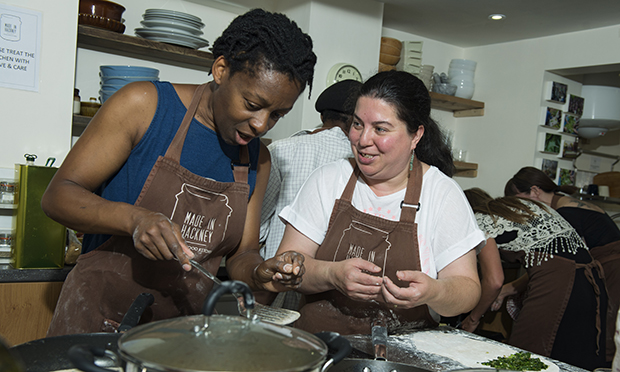 Their first recourse has been to turn to takeaway and delivery. Planning permission for change-of-use to takeaway has been waived for the next 12 months, allowing for a swift transition.
Suddenly, in the government's style-guide, delivery drivers have been promoted from 'unskilled' to 'key workers'.
As many as 3,000 restaurants have signed up to Deliveroo in the past month.
On Old Street, fresh pasta specialists Officina 00 are selling their freshly made pastas by weight for customers to prepare themselves.
But due to the high costs of operating with Deliveroo, Uber Eats and other competitors – a sign-up fee of up to £600 and 35 per cent commission on orders – several restaurants have come up with their own delivery methods.
Leonard Street's Italian vintners Passione Vino are now going door-to-door on their Vespa with wines and antipasti.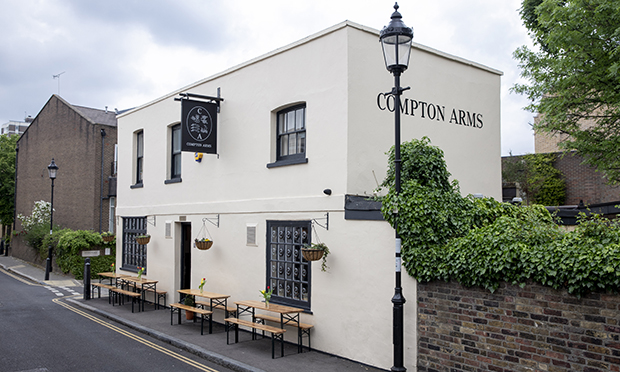 Further afield, Islington's Compton Arms are running their own home delivery, bringing their cult favourite burgers to hungry isolators, taking orders only through Instagram.
Brick Lane's famous beigel bakery launched its own delivery app earlier this year, which is now in prime position for fulfilling Hackney residents' cravings for freshly baked beigels, apple turnovers, and salt beef.
Some outlets have changed their offering drastically.
Newly opened Townsend at Whitechapel Gallery is now connecting the public with its suppliers, by selling seasonal vegetable boxes and recipe kits for its dishes, and Michelin-starred grill restaurant Brat has converted to Brat Farm, Grill and Wine Shop, filled with fresh produce boxes, and turning out dishes from their menu to takeaway, such as whole grilled Cornish crabs.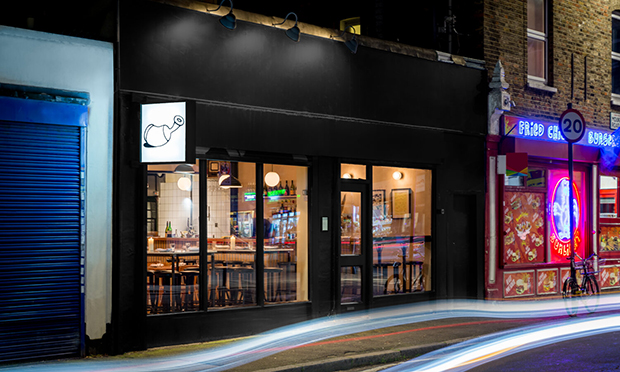 Finsbury Park bistro Top Cuvée has reinvented itself entirely as Shop Cuvée, with an online shop selling prepared dishes, as well as wine, crates of beer, dry-store items and cheese.
Owner Brodie Meah credits the business's small size for its dynamism: "I'm the owner of the restaurant and run it daily, so I know the business inside out.
"This meant we were able to make crucial decisions early and implement them immediately."
Meah said he held a crisis meeting as the lockdown came into effect, and by 5pm the next day, they were selling ready meals.
Meah has already partnered with other restaurants and suppliers across London to sell their wares through the Shop Cuvée online store.
Taking a different tack, Middle Eastern barbecue restaurant Berber & Q have put commercial activity on hold.
Instead their staff and resources are employed in preparing and delivering meals to NHS staff in local hospitals. They have raised over £37,000 through Go Fund Me, which they say will keep the service running for a month. They are hoping to reach £100,000 to sustain the project for the possible 12 weeks of lockdown.
Angelina in Dalston has gone from fine dining cuisine to preparing nourishing, plant-based meals delivered by local charity Made in Hackney's free delivery scheme.
As the pandemic spreads, restaurateurs remain poised to accommodate new government guidelines and, with some tenacity, will continue to operate safely.
But there is little doubt that consumer habits will be changed permanently in the coming months, as the hospitality industry adapts to the shifting landscape.