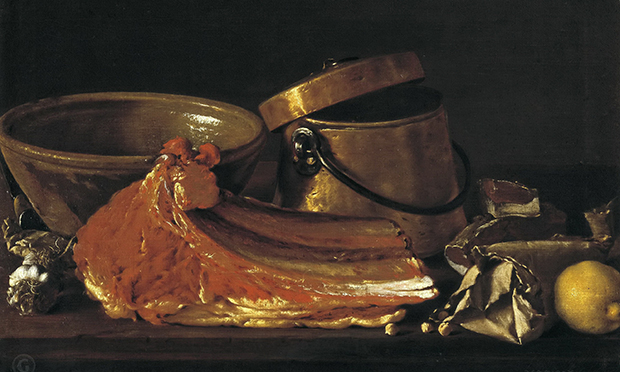 When the Guardian's finest appear to have abandoned fitness for chickpeas I feel there is hope for humanity at last (see Zoe Williams' column on 1 August at bit.ly/2Lg4ZKG).
Mevlana, the charismatic 13th-century Sufic poet and mystic, would have understood.
His poetry used the vivid image of a chickpea bouncing out of the cauldron, and being bashed back in by the cook, mingling with oil and fragrant spices to enhance its flavour and improve its texture, to tell us how we too could be enhanced and improved by faith and endurance.
Mevlana, also known as Rumi, used the experiences of everyday cooking and eating to personify our own spiritual aspirations: 'I was raw, I was cooked, then I was burnt.'
The metaphor of cooking meat with intense heat as a transformative spiritual experience is something we can appreciate today in Hackney, where Turkish restaurants and the kebabs of many a takeaway spell out Mevlana's wise teaching for our enjoyment.
Many of today's best Turkish chefs have been trained at the school in Konya founded by Mevlana to feed and educate his followers.
He was born and raised in Persia, and eventually settled in Konya, a holy city in the middle of Anatolia, where his charismatic personality drew pilgrims from all over the region.
His message of peace and love in a world of conflicts, combining Sufic mystic poetry with practical common sense, has endured for centuries.
I was one of a group of food writers on a gastronomic trip to Turkey in 1986 who watched, mesmerised, the silent concentration of the whirling dervishes in their circular white robes, long before this became a tourist attraction.
We were also impressed by the traditional feasts and local cooking of Konya, very much the same as the food Mevlana would have fed to his followers, including a slightly sweetened dish of chicken breasts, pounded to a purée and perfumed with cinnamon, that Maestro Martino cooked for his boss, the Patriarch of Aquileia, in Renaissance Rome.
Cultural appropriation is something anthropologists tell us to beware of, and so we do wonder a bit at the way hummus and falafel have become iconic symbols of the identity of some nations in the Middle East, including Israel, when in fact these two universally popular street snacks are now part of the everyday shopping experience of most of the Arab world and beyond, not just from Istanbul to Fez, but happily available in stores from Bradford to Brighton, Toronto to San Diego and here at home in Hackney.
Chickpeas, the main ingredient of hummus, have been rolling around the kitchens of the Fertile Crescent since 4000 BC, as were the sesame seeds that are toasted and ground to make the tahini paste which flavours them.
The botanical name for chickpea is cicer arietinum, meaning ram's head, which was recognised thousands of years ago as the carefully fattened male sheep offered to the gods and their attendants in Mesopotamia.
Chickpeas jumped out of the pot, waving their ram's horns like two fingers at the Neapolitan nobles entertained one fine April afternoon in the 1680s by the Regent Don Stefano Carillo Salcedo, at his country retreat, Torre del Greco.
The banquet was served in a spacious room with views across the Bay of Naples towards Capri, or inland with Vesuvius snorting away beyond verdant groves of trees and meadows.
The event was organised by the cook and head steward Antonio Latini, including hot and cold dishes in the lavishly decorative Baroque style, with lip service to the encroaching French fashion, and some delightfully subversive references to the popular cuisine of Spain.
The first of the hot dishes was una scudella di brodo (a rustic bowl of soup) for each guest, where along with the cheeky chickpeas were a variety of meats, all cooked together with a whole head of garlic (not usually used in aristocratic cuisine) and saffron, a typically Spanish flavouring, as well as the usual herbs and spices.
This reminds us of the cocido madrileño painted a century later by Luis Egidio Meléndez. One can imagine the cries of delighted recognition from the Spaniards, and outrage from the Italian nobles, at this wilful deviation from polite usage.
Other dishes in the Spanish style, designed to tug at the heartstrings of homesick visitors, included chilli peppers, considered low and vulgar, and the equally suspect tomatoes, both flourishing beneath the radar of posh gastronomy, inexpensive, easy to grow, and very tasty.
The Spanish royal family, due to the tergiversations of wars of inheritance and international power struggles, had ruled Sicily and Naples for generations, and by the time Meléndez came to paint this collection of ingredients for the cocido madrileño, King Carlos III had reluctantly returned to Madrid, homesick for Naples, the pleasure capital of Europe, to succeed his brother as King of Spain.
His son, the Crown Prince of Asturias, commissioned still life paintings from Meléndez for his country villa (remember that cauliflower and salt cod?). From these we get a sense of nostalgia for popular food, in spite of the rigid etiquette of the court and the pressure to follow French fashions.
The cocido madrileño has by now become a lavish restaurant dish, with a range of different meats and vegetables presented separately on a serving platter, but was once a frugal stew of chickpeas and garlic, with the beef shown in this still life, as a luxurious addition.
Meléndez shows a paper packet of chickpeas, from which one or two have escaped, and are frolicking at the foot of the painting.
The garlic is there, and we can deduce that the packet behind it on the left contains the expensive spices that will enliven the stew, bought specially for this dish, not part of the kitchen stores of a careful Madrid housewife.
Beyond the chickpeas, on the right, is some tocino, to add flavour, and a lemon to cut the bland fattiness.
We wrote with enthusiasm last year of the pleasures of making pancakes or flatbread with chickpea flour, and there is a whole world of fritters and related delicacies being made locally in Hackney's Indian, Bangladeshi and Pakistani homes and restaurants, using gram flour, which is made from other members of the chickpea family. More of that later.