The Citizen Gardener: 'Turn dead, grey space into stepping stones for insects'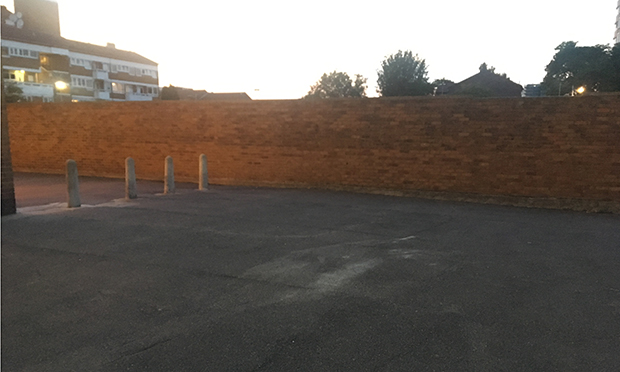 I look out at my tangle of a yard, bursting with greenery and wildlife – snails for sure but also bees, moths, butterflies, nesting birds in the spring, spiders and flies of all varieties, as well as those unseen things that live in the nether world of the compost – and I wonder if there's a point in growing anything if my space is not connected to other greenery.
Flying insects can get around but not earth-bound creatures and some solitary bees, for example, only fly about 150 metres, which would just get them to the middle of Well Street – that well-known haven for wildlife.
This is where green infrastructure comes in. According to the council it is "the network of multi- functional green space across the borough, delivering a wide range of environmental, health and wellbeing, social and recreational benefits for Hackney's communities".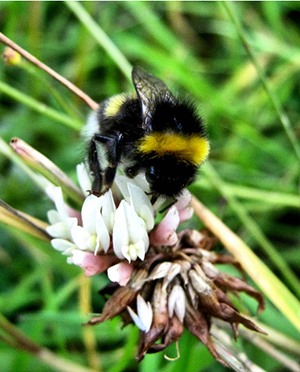 In other words, all sorts of green spaces, big and small, will make green corridors, stepping stones and grids so that patches of wildlife are not isolated – as well as providing human benefits like reducing air pollution and flooding, cooling us down and improving our mental health.
We do have a lot of parks in the borough but about 23 per cent of green space in London is made up of our small gardens and balconies which, if nothing else, can provide a resting place for flying insects.
We can and do make a big difference through what we choose to grow in our own spaces.
The London Wildlife Trust is encouraging us to transform the capital's three million gardens into a network of nature reserves – wildlondon.org.uk/campaign/garden-living-london – and the wonderful Bug Life has a campaign to develop pathways for bees across the capital. Its 'Making a B-Line for London' partnership aims to increase the diversity and abundance of pollinating insects across its green spaces and gardens – buglife.org.uk/b-lines-hub/london.
As well as making our own spaces more enticing for wildlife, we can do more. We need to increase the amount of green spaces to make the green infrastructure work (not to mention combating climate change).
We need to flip the predominance of hard landscaping to something living; turning corners of grey, dead space to green.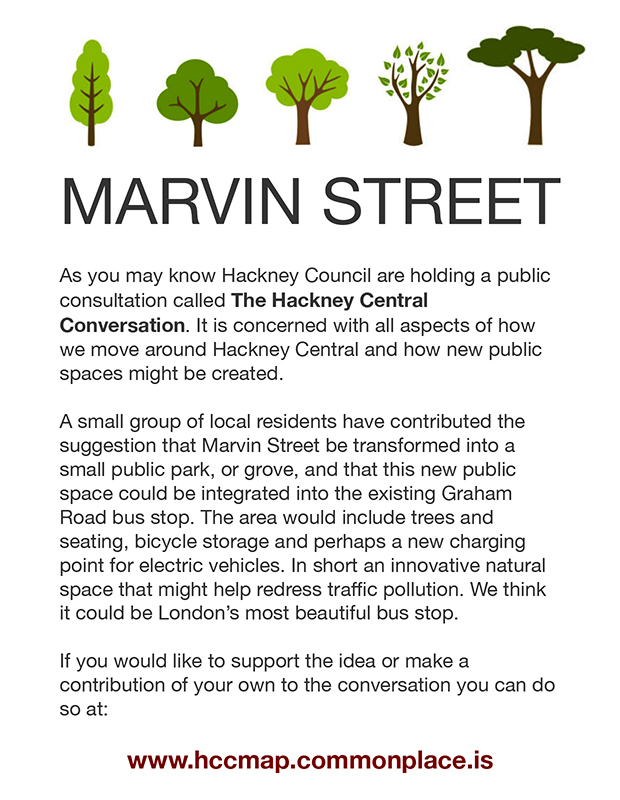 Like a property developer, my eyes are always peeled for unused spaces – though rather than build on them I want to de-pave them and turn them green.
They don't need to be big areas, but could be margins of pavements or areas of estates that are unnecessarily paved over.
I think the council is keen to hear from us about potential greening so if you spot somewhere that could be part of the green infrastructure, let them know, via me if you want at hello@cordwainersgrow.or.uk.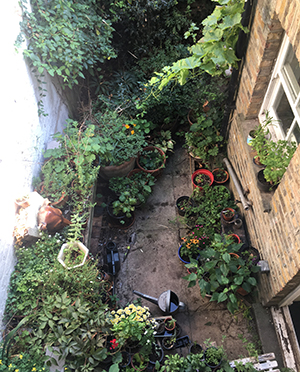 The revived parklet scheme is another way of turning grey to green and residents near Graham Road are responding to the council's public consultation on traffic and public spaces, the Hackney Central Conversation, by suggesting that Marvin Street be transformed into a small public park or grove which could be integrated into the existing Graham Road bus stop.
If you would like to support the idea or make a contribution of your own to the conversation, head to hccmap.commonplace.is.
There are many places across the borough that can be transformed with a little green nudging.
Perhaps we could suggest the council starts by taking up the massive paved area in front of its service centre?
September schedule
Things going on this month include the De Beauvoir produce show, Urban Food Fortnight, car-free day (22nd), climate strike (20th) and the inaugural meeting of the Union of Hackney Gardens, to which everyone is invited, at 5pm on 22 September at Dalston Curve Garden – featuring pizza and music.
Kate Poland is an award-winning community gardener. She was chosen to be the UK's first ever postcode gardener in E5 as part of Friends of the Earth's 10xGreener project. For more information, head to cordwainersgrow.org.uk and friendsoftheearth.uk