'True celebration': Latin music festival draws 30,000 people to Finsbury Park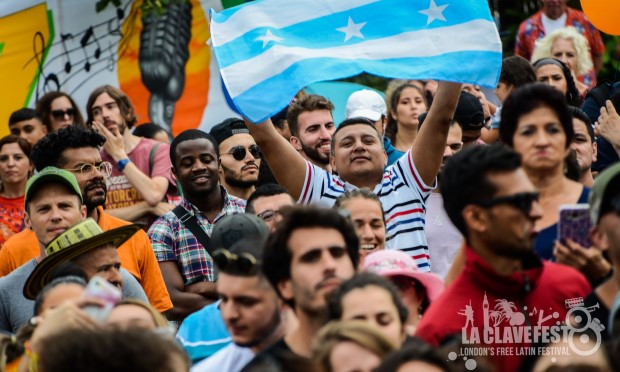 The biggest ever Latin music festival to grace north London saw 30,000 people gather at Finsbury Park earlier this month for a "true celebration".
Revellers at La Clave Fest on 3 August were treated to salsa, bachata, reggaeton, samba, flamenco and even tango on the green space unofficially known as the People's Park.
The annual festival is free to enter, and one local resident tweeted on the day that it was "so good to see no high walls to keep people out" – a criticism often levelled at commercial events held in the capital's parks.
A sun-drenched crowd enjoyed acts including fifteen-piece salsa band Rene Alvarez and his Cuba Combination, Columbian rock diva Angelica Lopez, the London Tango Orchestra, flamenco fusion duo Abraham Carmona and Ignacio Monteverdi.
They also witnessed a special showcase of young Latin talent from across the capital.
Artistic director Jose Luis Seijas, who hails from Venezuela, said: "We are very proud of the fact that all our performers at La Clave Fest are either born, bred or based in the UK.
"It's a chance for us to show off the incredible talent available here and especially to support young up-and-coming acts who are fusing London sounds with their roots to create unique Latin music, which is different to anywhere else."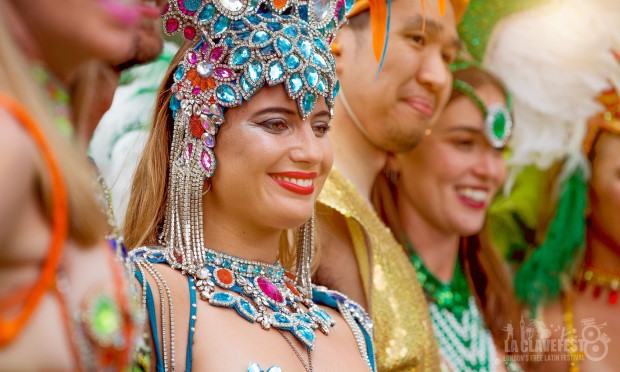 Between the music, UK salsa champions Kat and Eddie showed off their moves, as did from dancers from the London School of Samba. 
Visitors of all ages indulged in dancing, eating and drinking, with children enjoying a 'London Copa America' football tournament.
Argentine-born festival director Amaranta Wright, who grew up in north London, added: "La Clave Fest represents London's diversity. I loved the fact that a classically trained orchestra played Piazzolla and Pugliese to 20,000 people who, the next second, were jumping up and down to the reggaeton beats of London's new urban Latin generation.
"The festival brought people of all backgrounds together, making it a true celebration of the 'People's Park' as it was intended 150 years ago."
The organisers of La Clave Fest, which had supported from Arts Council England and the Mayor of London, hope to return to Finsbury Park next year.