Daubeney Fields playground transformation an 'instant hit' with families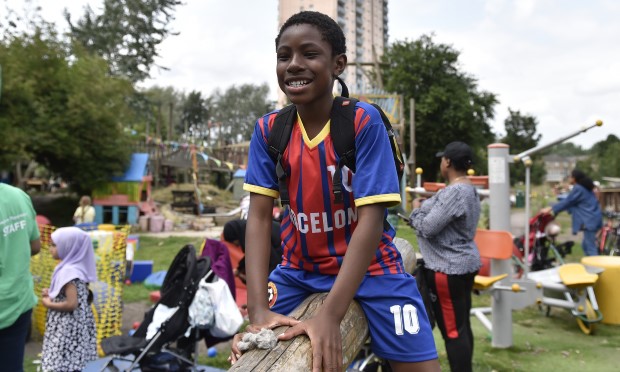 A £160,000 make-over of Daubeney Fields playground has proved an "instant hit" with families after a ribbon-cutting ceremony earlier this week.
The project has been developed by Hackney Council in partnership with the local King's Park community.
It has turned a hard, underused playground into a natural landscape with more green space, mounds, logs, boulders and planting, along with the traditional swings and slides.
There is also a new area which can be used by local schools as an outdoor classroom. 
The Town Hall stumped up an initial £45,000, before working with park user group Daubeney Fields Forever (DFF), residents and primary schools to raise another £115,000 in funding.
DFF chair Gerry Tissier told the Citizen: "When Hackney Council works closely with its local communities nothing is impossible.
"Together we raised £160,000 and converted a bleak, dilapidated 1970s playground into a natural playable landscape which became an instant hit with local families.
"We look forwards to working with the council on new projects to make Daubeney Fields a Green Flag park."
Anshu Ahuja, a parent who lives around the corner from the park, said: "The new playground has actually transformed the use of Daubeney Fields.
"It's quite a simple transformation; a few new slides and a couple of new swings, and some nice plants and things like that, but it's just made such a difference."
The revamped playground was officially opened by Mayor of Hackney Philip Glanville and Deputy Mayor and parks chief Cllr Feryal Clark.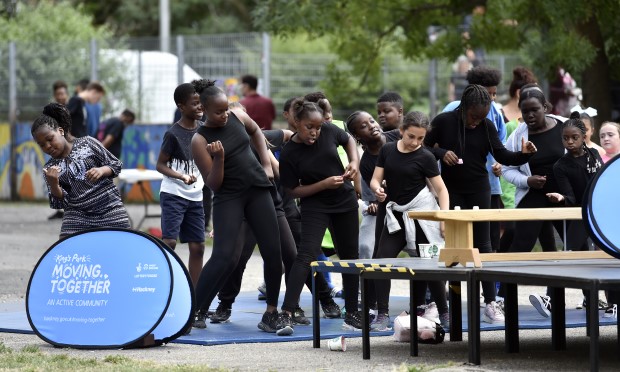 They also took the opportunity to launch the Moving Together scheme, a three-year project which will see the council work with King's Park residents to decide how to invest Sport England funding aimed at getting local people active in their everyday lives.
Cllr Clark said of the new play area: "As an inner London borough, we think it's important to give children as many opportunities to play outside as possible. 
"Play is a process by which our children learn and grow as individuals, it's how they develop new skills, it's how they challenge themselves, and it's how they learn to evaluate risk.
"This is why it's vitally important that children have access to good quality play spaces, which provide opportunities for our children to challenge themselves and a landscape which allows more imaginative play."
The London Marathon Charitable Trust donated £75,000 towards the playground, with another £40,000 coming from the Veolia Environmental Trust.
For more information about the council's Moving Together scheme, head to hackney.gov.uk/moving-together