Charity appeals for volunteers to help blind people in Hackney use specially adapted radios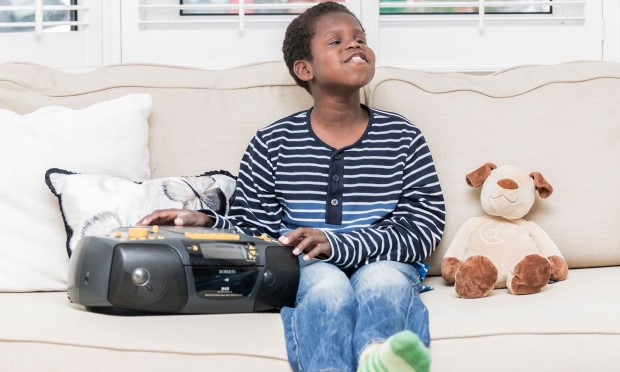 A national charity is on the hunt for volunteers to help blind and partially sighted people in Hackney listen to the radio, podcasts and more.
British Wireless for the Blind Fund (BWBF) is the only charity in the UK that provides specially adapted radios for free to anyone who meets its criteria.
The devices mean blind people can not only tune in to the radio, but enjoy podcasts, audio books and even talking newspapers, all at the touch of a button.
The charity is after volunteer 'Radio Supporters' who visit people in their homes to help out with the equipment.
BWBF manager Sophie Wheldon said: "Volunteering really is a great way of giving back to your community and we are looking for people in Hackney and surrounding areas to support us in delivering our service to blind people, giving them a lifeline to the outside world.
"This is a rewarding and flexible voluntary role, you can do it a time to suit you and you will come away knowing you have made a real positive difference to someone's life."
BWBF's focus is on improving the daily lives of visually impaired and blind people across the UK.
It provides its radios on a free loan basis to people who are registered blind or partially sighted, over the age of eight, have UK residency, and receive a means-tested benefit.
The charity has to raise £650,000 a year to provide this service to those who need it most, and to respond to requests for equipment.
Anyone who doesn't qualify for a radio on free loan can purchase one from sister company BWBF Direct, which pumps all of its profits back into the charity.
If you are interested in volunteering, contact Sophie Wheldon on 01283 790 208 or at sophie@blind.org.uk
For more information about British Wireless for the Blind Fund, head to blind.org.uk