Sisters Uncut rips into Town Hall with 'gross negligence' claims as Marian Court residents left in limbo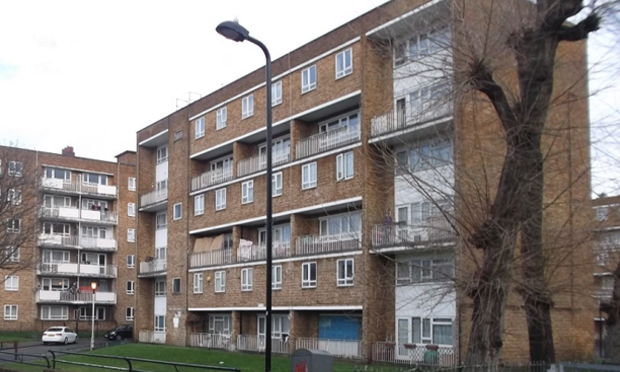 The East London branch of a feminist direct action group has heavily criticised Hackney Council over its continued failure to rehouse two families still living in the up-for-demolition Marian Court. 

Shahbana Bibi and Margaret Mongan, both parents and carers for other members of their family, still face uncertain futures, as East End Sisters Uncut (EESU) accuses the council of "gross negligence" over the manner in which properties are being offered or shown to them. 

Bibi has now been made a final offer on a property which had been vandalised and covered in threatening graffiti, while Sisters Uncut revealed Mongan was offered a viewing on the same estate on which her violent ex-partner lives. 

An EESU spokesperson said: "Safe housing is a right, not a privilege. Both Margaret and Shahbana's cases clearly show that the Hackney Council housing department completely disregards the previous traumatic experiences of vulnerable tenants when managing their housing situation. 

"The council has been increasing the pressure on them both to leave Marian Court, whilst offering them nowhere suitable to go.
"In a series of events that can only be described as either grossly negligent or malicious, the council has effectively used the threat of homelessness to bully survivors of violence into dangerous and re-traumatising situations so they can make way for the demolition of the estate.
"Domestic violence and Islamophobic assaults are serious traumas that should inform the way the council houses tenants, and yet they have been ignored or dismissed as 'personal preference'."
EESU went on to demand "accountability for the failings of [the council's] housing team".
It was reported that Bibi had made clear to the council how unsafe she felt before being asked to move into the vandalised property in late June, and had informed them of Islamophobic abuse that she and her family had been subjected to in the area, which was under investigation by the Metropolitan Police.
Bibi said at the time: "I'd highlighted I didn't want to be in this property in the first place – they had to break the locks just to get in.
"It really affected me, I couldn't even move. I burst out crying and had a panic attack. I was really shaken by the whole experience.
"I was advised by a housing officer to refuse the offer, but why am I being offered a property like this in the first place, and after everything, why am I being told to risk being intentionally homeless by refusing? Nothing seems clear."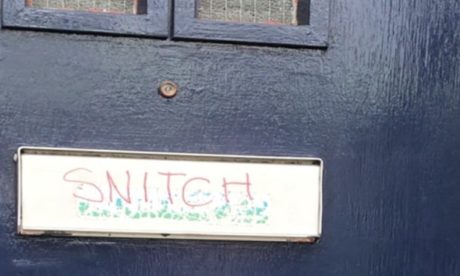 In correspondence seen by the Citizen, a council officer who attended a property viewing with Bibi appeared to agree with her concerns.
Though the officer acknowledges ignorance of the situation at Marian Court, and acknowledges that whoever made the final decision on the offer would need to consider a broader context, they recommend that the council finds somewhere else for Bibi as the property was being vandalised "in a targeted and seemingly purposeful fashion […] for reportedly the second time in recent weeks."
The officer added: "To enforce such an offer in view of this would (in my view) be failing to offer the Ms Bibi a proper duty of care, as Ms Bibi's capacity to manage such affairs and support her family in such a situation (having been a victim of hate crime in the past), would possibly be diminished."
Nevertheless, Bibi received a final offer on the property on 3 July.
Attached to the offer was the council's reasons for doing so, which include the fact that Town Hall records did not show that the property was targeted for any reason other than that it was vacant, and that the graffiti did not seem to be directed at Bibi herself.
Other justifications for the offer include the fact that the surrounding properties have not been defaced, and that there was nothing to suggest that the area has a significantly worse problem with Islamophobic intolerance than anywhere else in the borough.
It is also understood that the council has liaised with police on Bibi's case since the property viewing, as well as undertaking full assessments of Islamophobic crime in the area.
Bibi, who wears a full-face veil, says she and her three-year old were surrounded by a gang in a car park behind the property, who told her to "get out of the area", that "her kind isn't needed here", and to "take that thing off your face".
Her final offer makes clear that she risks 'intentional homelessness' if she refuses it.
A council spokesperson said: "We have offered Ms Bibi's family a terraced house with a garden for social rent on a permanent tenancy, and carried out extensive work to ensure it meets the family's needs before they move in.
"We of course do not tolerate discrimation of any kind, and have worked with Ms Bibi to discount parts of the borough where she has previously been victimised and liaised closely with the police to fully understand her concerns around whether she would be safe in this home."
The Town Hall added that if it was to receive evidence that Bibi's family would be at increased risk of targeted abuse or harassment at the property, it "would not hesitate to withdraw the offer".
Sisters Uncut, which occupied one of the empty flats in Marian Court for nine weeks in summer 2016, have pointed out similarities between Bibi's case and Mongan's.
According to EESU, Mongan, who had not been previously informed of where her violent ex-partner lived, was given "instructions" to attend a property viewing, only for a support worker who knows her partner's address to warn her just in time that she would have been putting herself in danger by attending.
Mongan said: "After everything I have been through, this is unbelievable treatment from the council.
"They don't seem to care about my family's safety and wellbeing at all. The stress they are putting us under is unbearable."
Mongan and her children were housed in Marian Court in 2015, after her ex-partner set fire to their home.
He has a lifetime ban from going near Mongan after he tried to break into her property after being released from prison for arson, according to EESU.
EESU spokesperson Cat Houlton added: "This dangerous error on Hackney Council's part shows that the Council are failing to ensure that domestic violence survivors are safely housed. A stable, safe home is essential for long-term healing from trauma. It's a right, not a privilege."
The Town Hall has apologised for "any distress caused" from the offering of the property viewing near her abusive ex's address.
A spokesperson said: "Ms Mongan was given the opportunity to visit a property at Woodberry Down, as she recently advised us that she would be willing to consider living in all parts of the borough.
"While we recognise we don't always get things right, at no point has she been under any obligation to view, let alone move to, this property.
"We apologise for any distress caused and continue to pursue other options to find a suitable place for the family to live."
Mongan, who cares for her mother and daughter full-time, had previously been told to move into hostel accommodation by the council, though her doctor advised that the stress of the move could trigger her daughter's epileptic seizures. 

Both Mongan's mother and daughter are wheelchair users who need 24/7 support. Her daughter, Anne-Marie, has cerebral palsy, chronic epilepsy and severe airborne allergies which prevent travel on public transport. 

It was reported in June 2018 that Hackney Council planned to knock down replace Marian Court with five new buildings, containing 40 per cent fewer homes for social rent.
Planning officers argued at the time that the Marian Court plans are part of a broader regeneration which will have a 57 per cent affordable housing target.
The Town Hall has been using the estate as temporary accommodation to house some of the more than 3,000 homeless families in Hackney, in an attempt to allow them to remain in the borough without being placed in hostel accommodation.
A council spokesperson said: "Safety is always a top priority when we allocate homes, and we would never house a family in a home where we have any evidence that they would be at an increased risk of abuse or harassment.
"These families have been living in temporary accommodation since they approached the Council as homeless and, despite the huge shortage of family homes in Hackney, we have been determined to find them a safe and affordable places to live in the borough.
"Our hardworking staff are committed to supporting the thousands of families on our housing list – many of whom after nearly ten years of austerity will sadly face a much longer wait for a suitable place to live – while we do everything we can to build the council housing that Hackney desperately needs."