Marian Court resident still without new home amidst reports of hate crimes and vandalism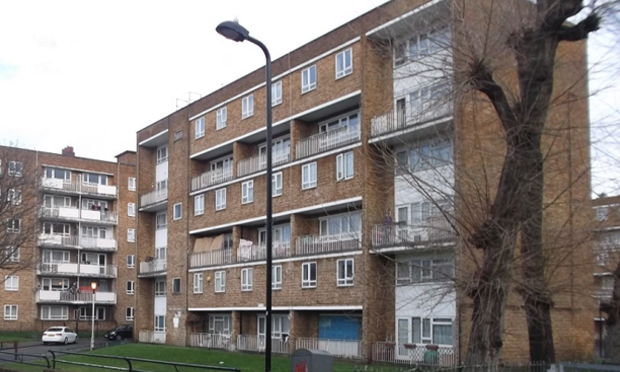 A mother-of-four living in a Homerton council block marked for demolition has spoken out at Hackney Council's continued failure to find her and her family a place to live.
Shahbana Bibi was told that she and her family would have to move out of Marian Court over a year ago when the council decided to knock down the blocks, but has still not been found a new home despite wide public scrutiny of her circumstances.
Bibi was most recently offered a property on Richmond Road by the council, despite having told the Town Hall that she did not feel safe in the area due to having suffered racist abuse round the corner.
On viewing the property with friends, Bibi found the locks on the doors to have been vandalised and the building itself covered in threatening graffiti.
Bibi said: "I'd highlighted I didn't want to be in this property in the first place – they had to break the locks just to get in.
"It really affected me, I couldn't even move. I burst out crying and had a panic attack. I was really shaken by the whole experience.
"I was advised by a housing officer to refuse the offer, but why am I being offered a property like this in the first place, and after everything, why am I being told to risk being intentionally homeless by refusing? Nothing seems clear."
The Metropolitan Police are understood to be currently investigating Bibi's allegations of a hate crime perpetrated against her in April adjacent to the property.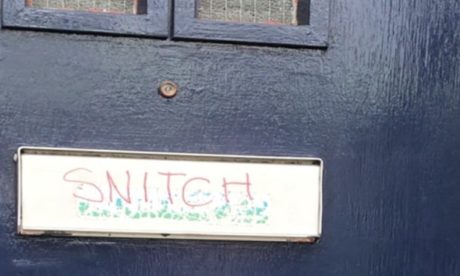 Bibi, who wears a full-face veil, says that she and her three-year old were surrounded by a gang in a car park behind the property, who told her to "get out of the area," that "her kind isn't needed here," and telling her to "take that thing off your face".
It is understood the council is undertaking an assessment of safety issues for Shahbana and her family with relation to the property, which Bibi claims was described to her by a neighbour as "trouble".
The council is required to give consideration to any safety or risk aspects presented by accommodation when reviewing its suitability, as well as its physical condition, location, affordability and overcrowding.
Protesters for East End Sisters Uncut (EESU) representing Bibi and another Marian Court resident, Margaret Mongan, brought the council's annual general meeting to a halt in May, and called out Hackney Mayor Philip Glanville (Lab & Co-op) on his commitments to preventing residents being left homeless.
An EESU spokesperson said: "Philip Glanville and Hackney Council have failed to find suitable, permanent housing for all of the residents of Marian Court. Despite being two of the first temporary residents housed there, Shahbana and Margaret have been left isolated and vulnerable on the now empty estate.
"It is disgusting behaviour by Hackney Council to serve multiple eviction notices on families with no suitable accommodation ready to offer them.
"Hackney residents have a right to fully accessible housing. Hackney residents have a right to safe and secure housing. Hackney residents have a right to safety from hate crime. Margaret and Shahbana are being denied all of these things."
It was reported in June 2018 that Hackney Council planned to knock down replace Marian Court with five new buildings, containing 40 per cent fewer homes for social rent.
Council planning officers argued at the time that the Marian Court plans are part of a broader regeneration which will have a 57 per cent affordable housing target.
The Town Hall has been using Marian Court as temporary accommodation to house some of the more than 3,000 homeless families in Hackney, in an attempt to allow them to remain in the borough without being placed in hostel accommodation.
The council has also said that it is committed to rehousing the families in temporary accommodation at Marian Court directly into permanent accommodation, rather than asking them to move to alternative temporary accommodation, wherever possible.
It is understood that most of the families at Marian Court have been able to move to a permanent home of their choice after the council placed them on the 'urgent band' in the bidding process.
There are now two families left in Marian Court who have not found permanent housing in Hackney, of the 40 families who used to live there.
Bibi, who lives with all four of her children as well as caring for her mother, said: "There have been times when I've struggled to assist my mother as well, because of the impact of facing this move on me. It's been a really long, stressful, draining journey.
"I'm juggling everything. As a human being, you never feel like you're filling your roles in what you do perfectly anyway, but I've had to put so many things on hold to deal with this situation.
"Time and time again Hackney Council have completely overlooked and pushed me aside. I'm really surprised this is happening.
"I am able to speak up for myself, channel what I'm feeling and make my point quite clear, but how many people across Hackney this is happening to who don't know where to turn or how to challenge injustice.
"How many people are getting forced into unsuitable properties that they are not able to challenge because they don't have the resources or aren't informed enough?"
A council spokesperson said: "We are sorry to hear about Ms Bibi's ongoing concerns about her housing situation.
"We have offered permanent, stable and affordable accommodation to Ms Bibi and her family and have undertaken extensive works to the property to ensure that it meets the family's needs and is of a good standard.
"We are looking into the concerns that Ms Bibi has recently brought to our attention and our housing needs team is committed to working with the family to find a way forward.
"Despite the huge housing shortage facing Hackney we have committed to providing as many families living in temporary accommodation at Marian Court as possible with a settled, stable and genuinely affordable home in Hackney, and we have worked extensively with Ms Bibi over a long period to find her a home that meets her family's needs."