Local students meet Will Young for new education project tackling homophobic bullying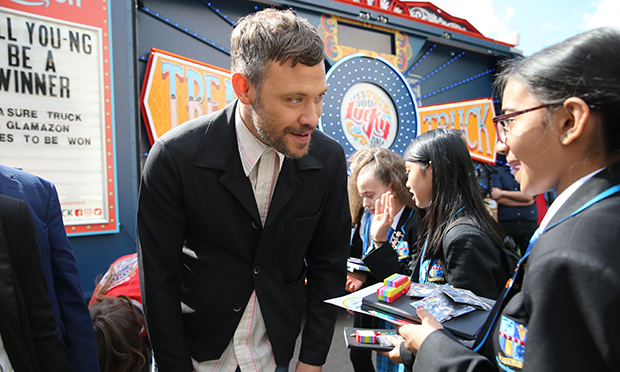 Students from Petchey Academy in Hackney met pop star and activist Will Young last week as they took part in a charity effort to drive out homophobic bullying in secondary schools.
Online retail giant Amazon has teamed up with education charity Just Like Us and Pink News to launch its LGBT+ Reading Roadshow, which will provide inclusivity workshops and free books for participating schools.
The LGBT-inclusive books, approved by school literacy experts, include works by Alex Bertie, Lisa Williamson, E.M. Forster and Becky Albertalli.
Pupils involved in Petchey Academy's LGBT Allies Club spoke to Amazon volunteers, charity workers and Will Young about how to tackle LGBT+ bullying, before taking part in games and winning rainbow goodies.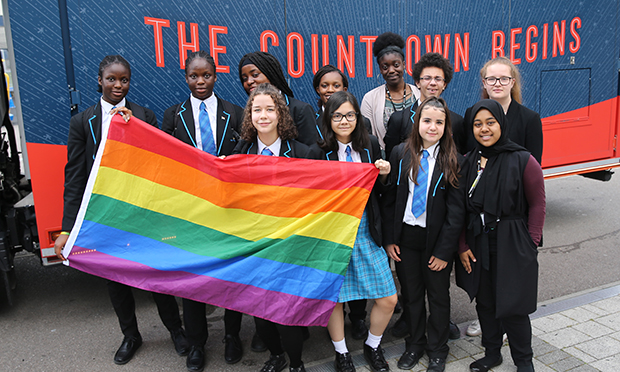 The event coincided with the school's Stamp Out Prejudice Week (StOP), during which students learned about various forms of prejudice, including ageism, racism, sexism and homophobia.
Young, who hosts the popular Homo Sapiens podcast, said: "Thirty years ago, when I was at school, talking about LGBT+ issues or even reading these books in school would have been illegal.
"It was only 16 years ago that Section 28 was abolished – when many of these young people were just toddlers. Even today, young people still suffer from LGBT+ bullying and barriers to being their authentic selves."
The pop star took part in a special book-reading session and workshop with the Petchey students.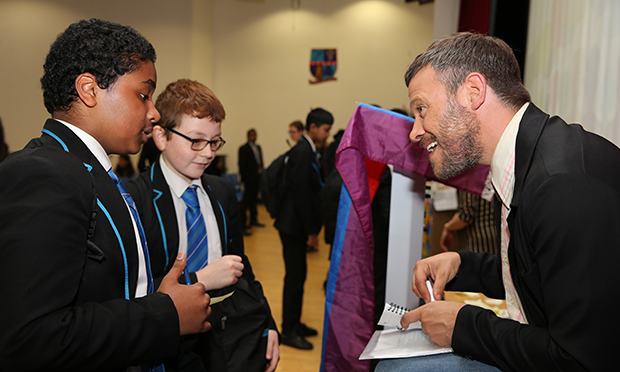 Rebecca Edwards, Lead in Wider World at Petchey Academy, said: "We aim to create a safe and engaging learning environment that promotes the values of tolerance, respect, equality and safety.
"Our annual StOP Week ensures that a whole week is devoted to discussing and highlighting these important issues.
"It's been incredibly exciting to have such a high profile member of the LGBT community come and speak to our students about his experiences growing up and the importance of accepting that everyone is different."
The launch of Amazon's Reading Roadshow comes after the company commissioned YouGov to carry out a survey of 1,000 teachers which found that 71 per cent have witnessed homophobic bullying in school.
Thirty-five per cent said they observe homophobic bullying at least once a month.
With the support of Just Like Us, which is building a national network of LGBT+ student volunteers who share their stories with other young people, the Reading Roadshow will travel to five more secondary schools which neighbour Amazon sites around the country.
Last year, the retailer launched new transgender guidelines to provide best practice for its staff and introduced preferred pronouns into its employee directory.