Unions react to Town Hall's new workforce plans amid concerns austerity could leave services 'unfit'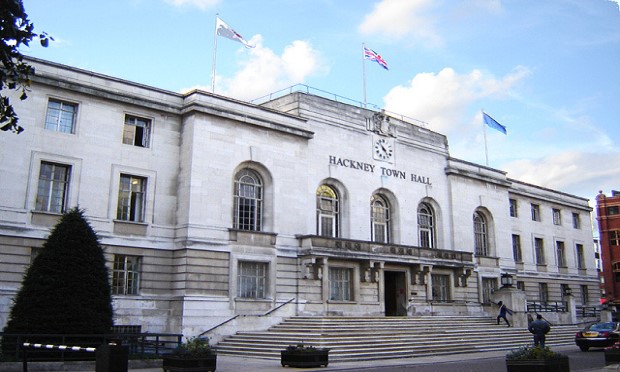 The Town Hall is working on a new strategy for its workforce in response to concerns that the impact of austerity could make it unfit for the services it delivers in the future.
Trade union reps cautiously welcomed the strategy, which has been in the works since February, with particular focus to be given to reducing the council's reliance on agency workers.
The use of agency staff is an area highlighted in a recent independent investigation into allegations of bullying and harassment within the council call centre.
It was found to be "unacceptably high", with agency workers making up 63 per cent of those in the job for between one and four years as at December 2018.
Town Hall chief executive Tim Shields is now to start setting targets for directors of every council department to reduce agency spend.
Unite regional officer Onay Kasab said: "There are areas that are clearly to be welcomed – for instance the reduction on agency spend.
"It was Unite who previously had to draw to the council's attention that within the SEND transport section there were staff who had been engaged as 'agency' for 16 years.
"Unite representation led to these staff being offered permanent jobs.
"The question this time is what will be the result of the reduction in agency spend? Will it be more permanent staff? Or will the current permanent staff have to pick up the work? As ever, the devil is in the detail."
The Town Hall is also planning to put in place an action plan on workforce diversity, with the aim of embedding an "inclusive leadership culture".
Higher rates of dissatisfaction amongst BAME and disabled staff were reported in the Town Hall according to the Local Government Association's (LGA) Equality Peer Review in April 2018.
The review states: "There is still a visible gap of black and ethnic minority staff at senior levels despite the fact that they are over represented in the workforce more generally."
Kasab praised the language of 'inclusivity' and 'diversity priorities', but called on the council to put its words into practice.
The Unite rep added: "I do take issue with the language [on austerity]. Councillors have imposed austerity, leaving our members to provide services with dwindling resources.
"Austerity is why our members working in SEND transport are taking strike action from 18 June. We need fewer words and more action – councillors should take a lead from our Unite members."
Town Hall documents say "there is a risk that after many years of austerity, the council's workforce is not fit for the services that we deliver in the future or how we deliver them".
The risk is given in the Town Hall's register matrix a 3/5 for Likelihood and a 4/5 for Impact.
According to the report, the council plans to enhance its analysis of pay gaps, with a data review of the workforce underway since May, as well as to undertake a local recruitment campaign to attract Hackney residents to work at the Town Hall.
.
Also expected as part of the new strategy will be work to pilot the collection of demographic data on employees, starting with making these records when grievance processes are initiated.
Glyn Harries, joint Hackney local government UNISON branch secretary, said: "UNISON welcomes, after significant pressure from the Trade Unions in Hackney Council, that the council is now stating that work will be undertaken to collect demographic data of employees within HR processes, starting with the grievance process as a proof of concept as part of the new workforce strategy.
"It is this lack of data that has been key to the failure of the council to acknowledge serious issues around different treatment of different demographic groups within Hackney Council, which is also reflected strongly in the long delayed but finally released 2018 Staff Survey, wherein BAME staff had much higher concerns/complaints of bullying and harassment and much lower confidence in the council's systems to tackle this."
Cllr Carole Williams (Lab, Hoxton West), Hackney Council's cabinet member for employment skills & human resources, said: "We've always been open about the fact that we have work to do around diversity in our senior leadership team, and we're continuing to take meaningful steps to address these concerns.
"This includes local recruitment campaigns, investment in our workforce with a specific focus on equalities and inclusive leadership and we are developing mandatory diversity and inclusive leadership training for all managers in Hackney.
"Most of our residents, staff, and union members, understand that austerity has been imposed on Hackney by central government, not by the council.
"Since 2010, we have worked hard to mitigate the impact of these unprecedented cuts, both on our services and our workforce and I am really proud of how our staff have responded to the challenge."
Cllr Williams went on to confirm that the changes to the levels of agency staff are aimed to result in an increase in permanent staff at the Town Hall.
EDIT – This article was updated at 12:20 on Wednesday 19 June to include comment from Cllr Carole Williams.