Investigation finds 'problems with working culture' in council call centre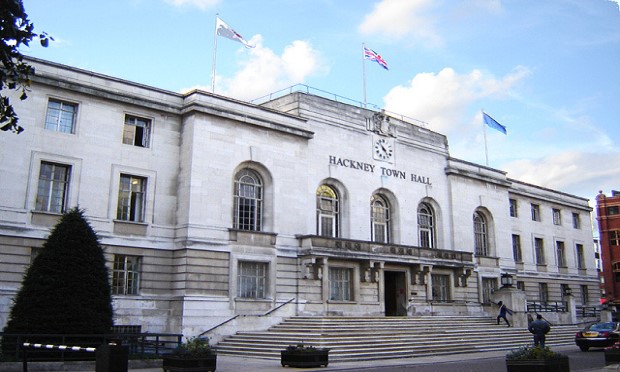 An independent investigation into the Town Hall's call centre following union allegations of bullying, harassment and intimidation has called for "urgent steps" to be taken to address problems with management culture and working practices.
The report did not confirm allegations made to it of bullying, harassment, intimidation or discriminatory behaviour, including racism, by managers or staff, but poor working relationships in the department were found to be such as to have a "major impact on staff morale and service delivery".
The report also found the use of agency staff within the call centre to be "unacceptably high", with 63 per cent of workers in the job between one and four years at December 2018 found to have been agency workers, with a widespread lack of trust in the recruitment process to permanent positions.
The report by HR consultant Steve Sherman reads: "The poor working relationships at team leader level are evident. It is unsatisfactory, incompatible with Hackney values and is having a major impact on staff morale and service delivery. It is imperative that urgent steps are taken to address this.
"It is evident there is an unacceptably high use of agency workers in the service. This in turn is having a knock-on effect on staff morale, consistency, job security, access to learning and development and the confidence of staff to "speak out".
"It is evident there are problems with working culture. Many of
these relate to 'softer' issues, interactions with staff and how they are spoken to.
"It is evident there is a distrust in the recruitment process, particularly for
promotional opportunities in the service area. Staff need to have confidence there is a level playing field and a transparent process when these jobs are made available."
Sherman went on to recommend that, whilst industrial relations had not been part of his terms of reference, the Town Hall works on improving its relationship with Hackney's trade unions given their withdrawal from taking part in the investigation.
Representatives of Hackney UNISON, Unite and the GMB accused the Town Hall of "consistently undermining" the investigation in a 26 February letter to Hackney Mayor Philip Glanville (Lab & Co-op) and the council's chief executive Tim Shields.
Glyn Harries, Joint Hackney Local Government UNISON Branch Secretary, said: "We're pleased that problems with working practices have been identified, but are extremely disappointed that the report does not confront the extremely serious issue that so many members of staff did not feel able to go on record.
"While discussing the allegations, Steve Sherman notes that most of the allegations were not substantiated. When it gets to his conclusions, he does not refer to this at all.
"One of the key issues the unions have raised throughout this process has been the fear of staff within this area to speak out honestly and on the record about the issues.
"The joint unions will be producing a report shortly."
Nine separate examples of bullying and discrimination, including racism, were given to the investigation, but according to Sherman were not progressed further due to a mixture of insufficient evidence, insufficient grounds, and in one case the party concerned not giving consent to be quoted.
Staff described a "tense working environment" to Sherman's investigation, with performance-related stress amongst management appearing to be a permanent fixture.
The council's high number of agency workers in the department features prominently in the report, with Sherman identifying the problem as contributing to a feeling of a "here today, gone tomorrow culture" in the department, with staff members feeling vulnerable due to a lack of job security.
Sherman's report identified a feeling amongst some staff of "not being good enough to be appointed to a permanent post but good enough to
remain as an agency worker", with a general acceptance amongst management that agency worker use was too high.
Amongst the report's recommenations are that existing agency workers have a fair and equal chance to apply for permanent positions, with clear and constructive feedback given if they are not appointed, with a need for a review of people management skills for team leaders.
One staff member reported that "there is bitching and sniping going on behind peoples backs and slagging off to other staff", with another saying that "team leaders are at each other's throats".
Another stated: "There is a clique of managers. If you say something managers will talk amongst themselves. It is not an environment you can trust as you don't know what will be done with the information you share."
A total of 29 staff were interviewed, with 24 written statements received, 21 of which were anonymous.
Trade unions made submissions to Hackney Council on 17 April alleging a "culture of fear" within Town Hall working practices.
The submission made a number of recommendations to the Town Hall, including calls for greater protection for agency workers, for the council to begin keeping track of protected characteristics in relation to workplace grievances, and for a sub-committee focusing on equality to be re-established.
Hackney Council's chief executive Tim Shields, said: "I'm grateful to the staff who took part in the investigation, and I'd like to thank the independent investigator for his work on this very thorough report. We accept and will act in full upon all of the recommendations
"The report did not find any substantive evidence to support the unions' specific allegations, but it did uncover concerns to do with some management practices within that service.
"We are taking the findings of the investigation very seriously. I will be working with the Director, Housing Services and staff from the service to ensure changes are made quickly and effectively, both for staff and for the residents who rely on this important service.
"Some of the wider issues raised were already known to us and work is underway to address them. For example, across the council – and in this service in particular – we have already taken steps towards reducing agency staff, we are committed to improving local recruitment and investment in our workforce with a specific focus on equalities and inclusive leadership and we are developing mandatory diversity and inclusive leadership training for all managers in Hackney. This work will continue as part of our response to the report."
Philip Glanville, Mayor of Hackney, said: "This is a detailed independent report which raises some challenging issues that the council needs to address.
"I'm pleased and reassured that the chief executive is taking a proactive approach to this, especially given the level of scrutiny this issue has had.
"It's clear there is much work to do around some management practices in this area of the council, as well as the use of agency staff across the organisation and we will continue to monitor and challenge progress in this area.
"This will go hand-in-hand with work already under way to improve workplace practice and our role as a good employer, this includes our new inclusive leadership programme to embed good practice and achieve a more diverse leadership; local recruitment campaigns to ensure our staff reflect the residents they serve; and going above and beyond in the Local Government Association's Equalities Framework, which previously rated us as 'excellent' and said that 'equalities is in Hackney's DNA.' I announced earlier in the year that this would also include mandatory training on diversity.
"Since becoming Mayor I have sought to actively engage with staff and our trade unions, and I'm proud of the council's work, but of course we can never be complacent. My cabinet members and I will always listen to staff concerns when they are raised with us and ensure that all aspects of this report are taken onboard and implemented in full."