Safeguarding boss calls for tougher laws on unregistered schools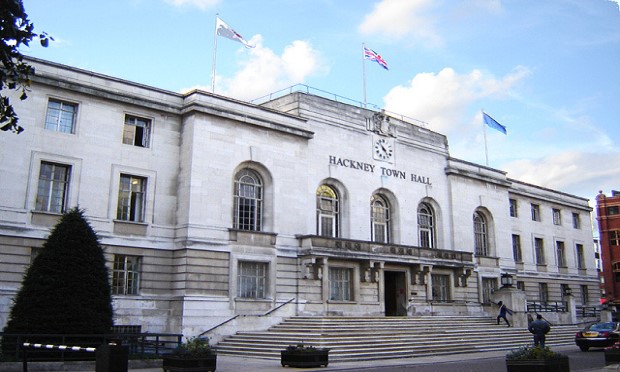 Safeguarding and education bosses in Hackney have renewed calls for updated legislation to allow them to more closely regulate unregistered educational settings in the borough.
The recommendations were made at a Town Hall children and young people scrutiny commission on 30 April, which heard that little progress has been made in the local authority's drive for greater oversight over unregistered Talmudic faith academies, or yeshivas, within the Charedi Orthodox Jewish community.
The commission was told that, despite a willingness to progress over the issue of safeguarding from both representatives of the community and the council, potential Ofsted oversight of the yeshivas' curricula is a "stumbling block".
Anne Canning, Hackney's group director for adults, children and community health, said: "I would like to be able to say that we have been able to set up a forum to move forward the issues of basic safeguarding and processes in out of school settings, but it would be disingenous to say that we are at that stage.
"It would be honest to say that discussions about how that might be delivered continue."
Canning estimates that 1,500 boys aged between 14 and 18 are currently educated in yeshivas, though as the institutions are unregistered these figures are based on "inexact science".
Despite questioning, it remains unclear, due to the lack of oversight, whether or not adults working in Hackney's yeshivas have received Disclosure and Barring Service (DBS) checks on past convictions, as is standard practice in registered schools.
Jim Gamble, independent chair of City & Hackney Safeguarding Children Board, said he was "optimistic" that the safeguarding side of the issue would see progress.
He said: "There is an agreement in principle to create a safeguarding committee within the community which would be responsible for activities within unregistered settings.
"The fact of the matter is there is a deep level of mistrust between the individuals operating yeshivas and what is seen as the state. Building those levels of trust begins by fundamentally focusing on whether children are safe.
"The legislation, which is the responsibility of central government, is fundamentally flawed and it leaves local government in a no-win situation."
The envisaged safeguarding committee would be chaired by the Union of Orthodox Hebrew Congregations (UOHC), with staff subject to DBS checks and members regularly audited by local government.
However, when questioned by councillors on whether yeshivas would sign up and how this would work, Gamble responded: "Therein lies the difficulty."
Michael Lobenstein, a co-opted member of the children and young people scrutiny commission, said: "I second what [Jim Gamble] mentioned. At our last meeting we made considerable progress on the safeguarding issues, and look forward to working together in the future to continue this.
"On the safeguarding, we would be quite happy to go along with Mr Gamble's proposals. Our issue is with the curriculum, and this is something that won't be decided from one day to the next.
"The curriculum issue is a bit of a stumbling block. Being overlooked by Ofsted on what, how and when we teach various subjects – our yeshivas won't give in to being policed on the curriculum, because we've been doing this for hundreds of years.
"The yeshiva set-up is ingrained into us, and the proof is in the pudding. Those who have gone through yeshivas have got a lot to show for themselves in every aspect of life, whether it's shopkeepers, tradesmen or in the medical trade – it starts off in the yeshivas, where our minds are focused on sharpening ourselves to progress and achieve. That is something we won't change.
"There's a reason local authorities don't know about every unregistered setting, as you call it, and the reason is that these settings are afraid of Ofsted. They are afraid that they are coming down on them like a ton of bricks. The curriculum is the problem, not the safeguarding."
Gamble is calling for updated legislation to provide a "direct mechanism" for child safeguarding within unregistered settings, adding in the board's annual report: "I am not prepared to wait for the next scandal to happen (as seen in Australia and the USA) before this issue gains the traction that it warrants."When something goes wrong, as it inevitably will, people will understandably want to know who knew what and who did what."

The government set out its Integrated Communities Strategy green paper in March 2018, which identified as "unacceptable" the fact that some full-time independent education settings could not be registered due to the "restricted range" of their curriculum, and pledged to consult on detailed proposals to make all full-time settings register.

Cllr Aron Klein (Con, Stamford Hill West) said: "One of the reasons you don't know about these children is the boys and the girls in the yeshivas don't commit any crime or deal drugs. It's a perfect education.

"The problem with Ofsted is that we can only teach our children one way. A family is a father and a mother, a boy and a girl, a man and a woman, that's a family."
A Department for Education spokesperson said: "The government has committed to consulting on extending the registration requirement to all education settings which are attended full-time by children of compulsory school age.
"We have also provided £3 million to a number of local authorities to enhance safeguarding in out of school settings, including identifying, and acting on settings of concern. This work is being taken forward in a number of areas – including Hackney."

EDIT: This article was updated at 11:42 on 2 May to include a statement from the Department for Education.