Council defends shrink in grant funding for Community Law Centre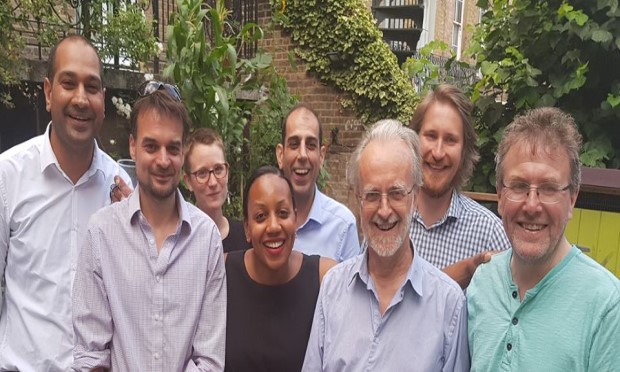 The Town Hall has defended its decision to shrink grant funding for Hackney Community Law Centre (HCLC) by 45 per cent, in a move which could put the advice service, which provides legal assistance to the borough's most vulnerable, out of business.
As part of a 'systems thinking review' initiated in 2016, the HCLC's grant has crashed from £203,000 to £115,000, with the council pivoting to a new methodology in advice provision.
The surprise decision, which HCLC was informed about in March, came as a major blow to the centre, which has already seen a drop in its council funding of 56 per cent since October 2017.
The Town Hall has since stepped in to provide one-off transitional funding in an attempt to mitigate the impact.
A spokesperson for HCLC said: "We still have misgivings about the new system, particularly in the absence of any strong empirical evidence of it working elsewhere. We also believe that we are a specialist legal agency which the review has failed to take account of.
"We feel the current advice process has failed to take account of legal aid cuts by the government in the last six years which has reduced legal aid by 75 per cent, and thus our funding, yet we still continue to meet the need, relying on local authority funding to make up that gap.
"And part of these problems arising is the lack of consultation with us and other providers of their final report, which it seems was ready in February but not circulated until the last minute in March. Discussion and negotiation could have taken place and much more notice agreed of what are serious funding cuts.
"Whatever happens we will continue to put the needs of Hackney's residents first."
The HCLC added that it was grateful for the one-off additional council grant, with a review of its financial situation by the council promised in the autumn, though without additional funding, the centre says it still looks set to face a bleak future.
Council officers at a 29 April meeting of the Town Hall's scrutiny panel defended the lack of notice and disagreed that the funding decision should be viewed as a cut, reasoning that the money came to the HCLC in the form of a competitive grant.
Sonia Khan, Hackney Council's head of policy and partnerships, said: "The budget for advice has been protected from any cuts that the council has seen. Any changes to funding that have resulted from the decision that has just been taken is as a result of the competitive process, as opposed to passing cuts on to advice providers.
"The idea of this review is to be able to look at advice from the frontline perspective. There is nothing mysterious about this – it's not management consultants coming in with management theory.
"We found that people don't always know how to access services. Sometimes the way that advice is being offered is very transactional. People were being put into categories, almost prejudging how they were going to respond.
"Part of a systems review is to put things in place in an ongoing way, not to wait for some great moment.
"The new advice model went to cabinet in October, and in November providers were invited to put in proposals against that new mode, and as a result we are confident we have a pool of organisations that can continue to work with us to develop the advice service.
"Rather than allocate grants purely on merit, we allocate grants on the understanding of need that we have now developed."
Khan was grilled by councillors on the scrutiny panel about the decision, with Cllr Yvonne Maxwell (Lab, Hoxton West) challenging the reason not to base grant funding on organisations' track records going forward.
Cllr Maxwell said: "On grants not being awarded on the basis of merit, that seems strange.
"My concern about what's happened is that you've got an existing organisation where you've taken a chunk of money off it, which is big for them, but when you give it to other organisations it's quite small bits of money.
"It should go back to merit, and look at if you could have worked with the Law Centre to make the changes you're looking at in this process."
Khan responded that if you are just looking at awarding grants based on the highest scoring applications, then you might end up without provision that works with specific needs, for instance if there is a cultural barrier.
Cllr Caroline Selman (Lab, Woodberry Down), cabinet member for community safety, policy and the voluntary sector, pointed out that Hackney has always had a "mix" of different organisations which the Town Hall have funded, and the same level of funding will be going towards other providers who will provide legal advice, such as Shelter for housing and Praxis for immigration.
Bethan Lant, project lead for Praxis, said: "I'm quite enouraged that Hackney are taking a step back from services instead of funding just the same old, same old without looking more closely at what's happening with our sector.
"We have been granted some funding to work with Hackney Migrant Centre, and are looking forward to continuing to work with Hackney and to continue to try and improve the quality of the work we do through the vanguard method."