'Porn is a medium, not a genre': performer, director and activist Pandora Blake talks ethical smut
"How many of you have sat and watched porn in a room with 100 fully clothed people?" Reader, my hand did not shoot up.
We're being probed by Pandora Blake – porn performer/director, spanking film auteur, and campaigner for 'sexual freedom'.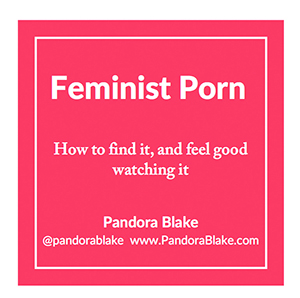 Blake asked this bold question as part of a 90-minute presentation to a hundred-strong crowd at Shoreditch venue The Book Club early this month – the topic: ethical and feminist consumption of porn.
She started the night by surveying the audience's familiarity with pornographic material (someone actually said they'd never seen any – she was in for a baptism of fire.) Then, she got down to the business of feminist and ethical porn – explaining the concepts, getting in to the nitty-gritty, and of course, screening clips.
For the full learning experience, I'd highly recommend reaching out to Blake herself, as she's a wealth of well-researched POVs and insights from her time in the business.
As a consumer and confirmed oblivious idiot though, I'm keen to share some of Blake's progressive porn points with those unlucky enough to miss her talk.
Learn from the originals
The first topic of conversation was the history of feminist pornography – specifically the sadly-departed Candida Royalle's Femme Productions. Royalle was a pioneer of putting female pleasure at the centre of her flicks, and her legacy and impact on other studios is shown in Blake's first clip, a film of 80s star Annie Sprinkle telling a male lover in no uncertain terms what she wants him to do with his tongue.
In this age of culture war, it's nice to be reminded that the subversion of the patriarchy has an artistic lineage all of its own, and is not just a modern phenomenon.
They still make porn with a story and some thought behind the visuals
Whisper it, but it's quite common for today's internet pornography to forego narrative altogether – with little-to-no focus on the mise en scène to boot!
So while the content might not be my bag sexually (straight guy checking in), it's still refreshing to see the trailer for Four Chambers' recent Gloaming. Starring, in Blake's words, "two gorgeous performers of colour" (the marvellously named Rooster and Bishop Black), the future-garage soundtrack, moody lighting and intimate close-up shooting style coalesce into a real vision of what modern artistic erotica can be.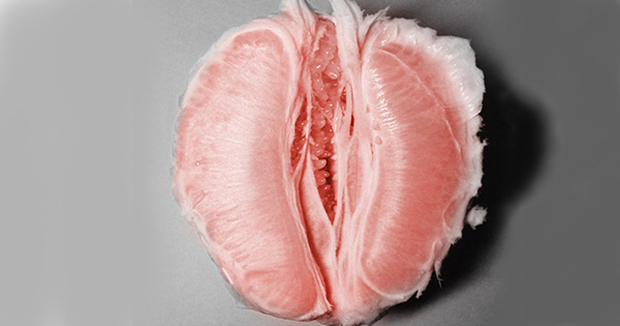 Soft lighting does not a feminist porno make
Just because a movie is girl/girl – with classy lighting, parping jazz, maybe a waterfall too – it doesn't mean it's feminist. Indeed, some 'lesbian' porn is about as male gaze-y as you can get.
On the flip side, some seemingly problematic porn can be totally kosher…
Be a 'detective' when it comes to your chosen porn performers' working conditions
Blake explained that making her own porn feminist involves "doing a load of extra work on top" of the standard point 'n' shoot, especially given the "patriarchal" scenarios she sometimes explores.
This work includes the publication of behind-the-scenes or out-of-character footage – and as Blake noted, it's worth making sure that your production company of choice pays people before they have to do interviews about how much fun they had – for obvious reasons.
Consensual BDSM can be healing – and fun
One clip Blake picked out to show featured real life couple Jack Hammer and Nikki Darling having sex, her with a ball gag in.
He's denying her orgasm, but it's not framed as punishment really – he deliberately, gigglingly mishears her gagged words to comic effect ("Chicken Masala?")
This jives with Blake's account of her films and even her own sex life – spanking is a bonding tool, and a way of working out thoughts and scenarios that sit outside the norm.
Porn is a medium, not a genre
One film Blake screens an extract of, Foxhouse Films' Silver Star, is as much satire as it is rollicking bisexual threesome. Taking the mick out of the biphobic concept of 'gold star' lesbianism – when a gay woman only has sex with other vagina-owning women – the film gets some knowing laughter from the crowd.
Who knows, in future these kind of films – porn-as-documentary, porn-as-horror movie – could be as respected as their non-erotic counterparts.
The government is no friend to spanking
Anyone familiar with the Digital Economy Act 2017 will know of its anti-porn provisions – for example banning 'face-sitting' and consensual urination in porn, with a seemingly unworkable plan to link credit cards to age verification in the pipeline.
Blake knows the force of The Man all to well – although she eventually won her battle with the Authority for Television On Demand (ATVOD), who wanted her Dreams of Spanking site offline, the experience clearly shook her.
According to a contemporaneous blog post on the site, in Blake's view ATVOD "singled [Dreams of Spanking] out for censorship, investigating [it] while ignoring other UK spanking sites."
Despite her victory over those she calls "government bullies", the hiatus kiboshed the momentum she had going, and the site is on an indefinite hiatus. She bristles with anger when she recounts this tale.
Happily however, there are some ways to circumvent existing strictures. For example, local authorities can overrule the BBFC's decisions and licence unclassified films. Maybe nights like Blake at The Book Club will metamorphose into mass ethical porn screenings in future?
Spanking porn can be brutal – but only superficially
Okay, this one is more from my perspective than Pandora's. Her presentation ended with another simple question to the crowd – "do you want five more minutes of Q&A, or do you want to see a clip of one of my films, Houseboy?"
After the chants of 'Clip! Clip! Clip!' die down, we settled in to watch some of Houseboy, Blake's award-winning spanking opus.
And jeez-oh-man, the welts! Too rich for my blood. But given Pandora Blake's enthusiasm and love for moving perceptions of porn forward, maybe she'll make a convert of me yet.
You can find out more about the work Pandora Blake does on her website and help fund it through her Patreon site: patreon.com/pandorablake