Citadel Festival: Victoria Park shindig takes shape with Michael Kiwanuka, Bonobo, Laura Marling and more
A year and a day after the release of his UK Number 1 album Love & Hate, Londoner Michael Kiwanuka will take to the stage in Victoria Park for the third annual Citadel Festival this summer. He was unveiled alongside a host of other names as the countdown to the festival, to be held on 16 July, begins in earnest.
The soul singer will headline the Communion Stage with the likes of Nadine Shah and Twin Peaks, and the festival has also bolstered their main stage lineup with the addition of arty Cumbrians Wild Beasts, returning folk musician Laura Marling and the mellow electronics of Bonobo.
Main headliners Foals, well-known for their intense, energised performances, are a festival exclusive for Citadel '17, and are likely to sprinkle their set with new tracks having reentered the studio late last year.
Away from the music, the Hackney Playbus will be parked up in the Kids' Area for younger attendees to enjoy, and there will also be yoga, aerobics, wellbeing and sporting activities on site to counteract the effects of the plentiful craft beer, cocktails and street food.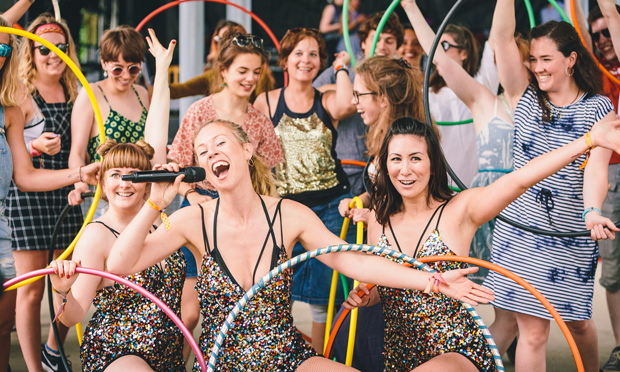 Those who wish to exercise the mind as well as the body can take in an array of science themed happenings from esteemed institutions like the Science Museum (with a talk from the curator of the mind-bending Robots exhibition) and Guerilla Science, in addition to art and theatre sessions.
Tickets for the event are on sale now, and these can be found on the official website along with more information about the festival.