Pay what you want on selected items at GreatArt!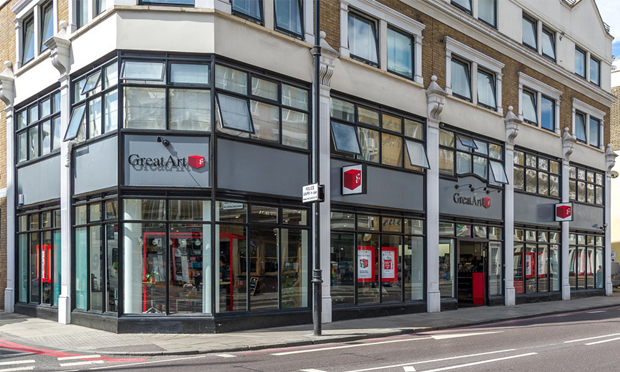 After trading online for almost 15 years and supplying artists all over the UK with their range of over 50,000 products, GreatArt proudly opened their first UK shop in July 2016. The 800 square metre flagship store, situated on Kingsland Road in the heart of Shoreditch, offers a Click & Collect service and showcases materials for all techniques from traditional fine art painting, drawing, sculpture and printmaking, to graphic art and illustration, airbrushing and model making. The lower level includes an extensive range of stretched canvas and display products for exhibitions, as well as a custom framing service and the materials needed to make your own bespoke canvases.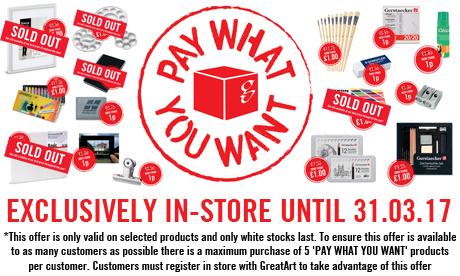 Until 31st March 2017, customers visiting the London Shoreditch store have the chance to 'PAY WHAT YOU WANT' starting from 1p or £1, on 19 selected items, and we urge you to hurry because this never before seen offer is only available while stocks last!
In addition to this, customers can also benefit from 33% OFF all canvases, free delivery over £9.99, £15 OFF when you spend £29 and a free gift. This offer is available online, over the phone and in-store, once per customer, until 31st March. Shoppers can take advantage of the offer online with the code AMAZING.
Shop online, and learn more about the GreatArt store by visiting their website. Here you'll also find a video introduction and 360˚ shop tour!
Terms and conditions apply, details of both offers can be found online at www.greatart.co.uk