'Greening the grey': Clapton pupils help plant 780 trees on former industrial land at Millfields Park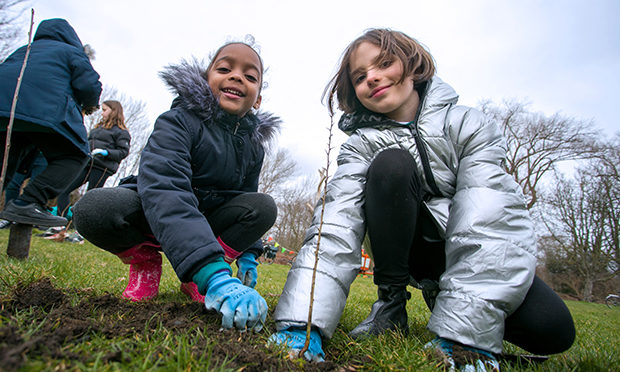 Nearly 800 trees were planted in Clapton's Millfields Park earlier this month with the help children from a nearby school.
Planting sessions were run by the Tree Musketeers, Millfields Park User Group and the council, with more than 60 children from Rushmore Primary School joining in.
They introduced a mix of willow and native woodland trees, along with a willow bank, on council land in the southeastern part of the park that was formerly used by the National Grid.
The 1.5-acre stretch was returned to grassland last year, with trees being added to improve biodiversity and bring more charm and character to the space.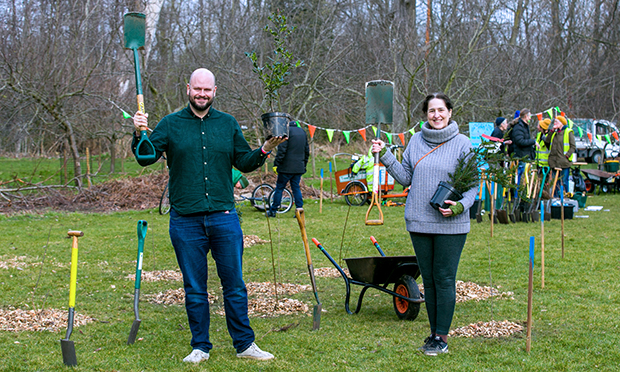 The council is making efforts to plant a variety of native and non-native species to help encourage biodiversity and tackle climate change – and the planting is one of a number of activities that fall under the umbrella of its Rebuilding a Greener Hackney campaign.
Cllr Caroline Woodley, cabinet member for families, early years, parks and play, said: "It's exciting to see how many trees are being planted around the borough – part of our ambitious commitment to greening the grey in Hackney.
"Not only do they help to tackle the climate crisis, but they also contribute to health and wellbeing and promote wildlife.
"I'd like to thank our partners and all the incredible volunteers and schoolchildren for coming out to learn about the benefits of trees and for sharing in the joy of planting them together."
The trees were supplied by English Woodlands and The Willow Bank.