Mayor's Music Awards celebrate best young talent in Hackney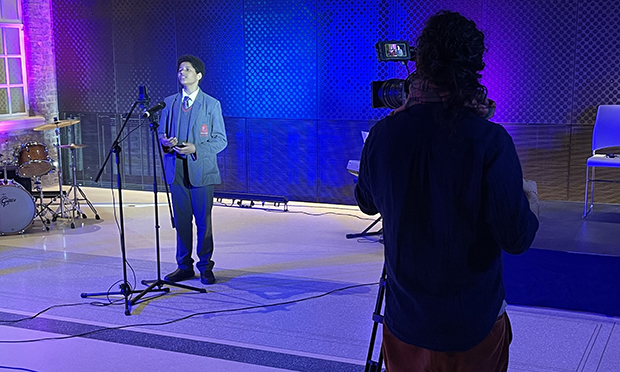 Hackney's brightest young musicians showcased their talents recently at the Mayor's Music Awards.
The annual awards, this year held at Hackney Town Hall, celebrate the best of the borough's music education and the achievements of young musicians.
Institutional winners included Rushmore Primary School and The Bridge Academy for excellence in music education practice.
Individual prizes went to Daubeney Primary's Rachel Alves for piano, Mandeville Primary's Josiah Furlonge for percussion, Jenny Xue of Clapton Girls Academy for violin, and David Ilesemi from the City Academy – also for percussion.
Ickburgh School also received the Geoff Taylor Special Project Award, while the Geoff Taylor SEND pupil award went to David Oyebanjo for his accomplishments on bass guitar.
Ickburgh headteacher Joe Sieber said: "Music is not just a source of joy and pleasure for our school community, but is woven into the fabric of every day.
"Music is the way many of our pupils understand and recognise different places and activities, and helps them to feel confident and secure in approaching change.
"Our winning pupil is a young man who gives and gains such joy from his music, and the funding for further individual music lessons to help this continue to flower is invaluable."
Hackney Mayor Philip Glanville said: "It's fantastic to be able to share the incredible talents of our borough's gifted young musicians with all our residents.
"Hackney is proud to continue to support young people in pursuing their dreams and fulfilling their passion for music, by providing essential financial assistance through funding lessons, instruments and competitions.
"I congratulate all our amazing nominees for their hard work and dedication and thank them for sharing their music with us."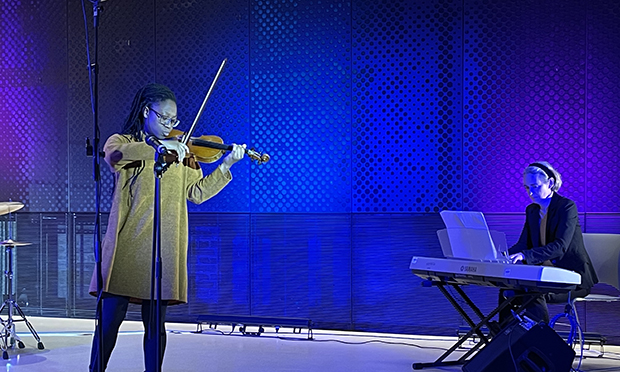 The ceremony featured performances from former winners and an interview with the very first pupil award winner in 2013, Aanu Sodipe. The show is available to watch on Hackney Council's YouTube channel.
Sodipe said: "I was so honoured and just so happy to see that the awards are still going on, and that Hackney is prioritising the celebration of young musical talent. It really warmed my heart to be there."
Residents will have another opportunity to see the talented young musicians perform this July at the annual Schools Music & Dance Festival at the Round Chapel in Clapton, and in the autumn in the annual Music Service Gala held at Hackney Empire.