'Great opportunity': Hackney mental health charity to plant its flag at the RHS Chelsea Flower Show for the first time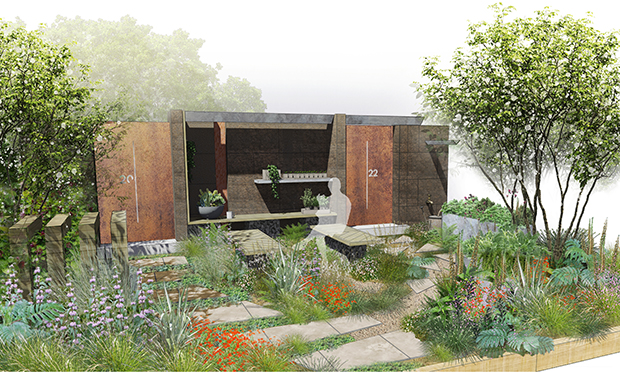 Local mental health charity Core Arts is set to take its first garden to the RHS Chelsea Flower Show in May.
Its entry, the Core Arts Front Garden Revolution, has been created by designer Andy Smith-Williams, who first discovered the charity when he spotted its roof garden during his lockdown walks.
Core Landscapes is the branch of the charity responsible for the roof garden, and it made headlines last year when its volunteers spruced up an area close to Homerton Hospital.
Smith-Williams' design for the flower show highlights the connections between gardens and mental wellbeing, while showcasing some creative ways to make front gardens environmentally sustainable.
It reflects Core Arts' mission of promoting positive mental health through arts and gardening.
The designer said: "Having easy access to local parks, the Hackney Marshes and nature-filled walks during the Covid-19 lockdowns really helped me keep physically and mentally fit during that period.
"I noticed how front gardens were being used more to meet and greet friends and neighbours, and became aware of the work of Core Arts, and Core Landscapes, in our community."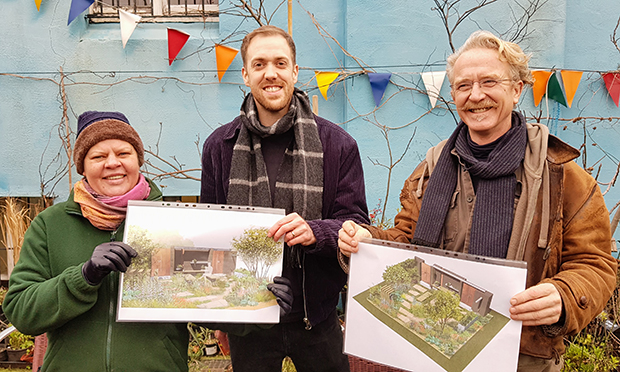 The garden is one of 12 that will raise awareness for good causes at the RHS's flagship event, and they are all being funding by Project Giving Back.
Core Arts' contribution will join three other gardens in making up the All About Plants category, which was announced in January.
Core Landscapes' project director Nemone Mercer said of the design: "It's all about connecting people to say natural environment through horticulture in a community-based setting.
"When we're working together in a community setting, with whatever activities we're doing, it's very beneficial for mental health as a whole.
"Specifically with Core Landscapes, [where you're] using the environment and horticulture to learn about caring for the wildlife nature; by doing so you're actually taking care of yourself as well."
This isn't the only recent exciting development for Core Landscapes. The group is in the process of trying to set up a new community garden project behind St. Barnabas Church, next door to Core Arts' premises.
Mercer said: "Chelsea is going to be a great opportunity to generate interest in that site, and hopefully secure some funding for it as well."
For more information, visit corearts.co.uk.