Wardle Street given green makeover by mental health charity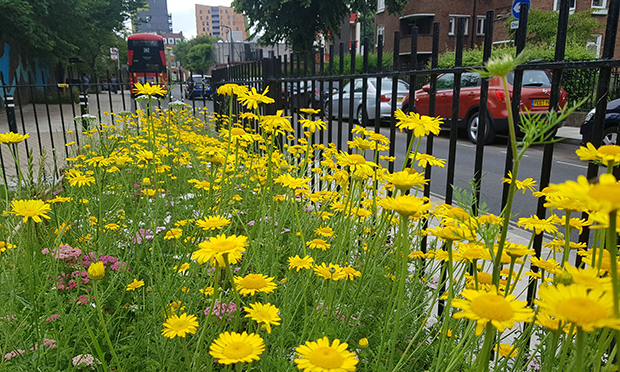 Wardle Street has received a green makeover courtesy of award-winning mental health charity Core Arts.
Students and volunteers from Core Landscapes, the organisation's green arm, planted up 12 tree pits, made space for a wildflower meadow strip and even created a community orchard running alongside the street.
The charity was supported financially to complete the project by the Mayor of London's Grow Back Greener scheme.
Core Landscapes manager Nemone Mercer said: "Hundreds of people walk down this street everyday to access Homerton Hospital and it's been great to hear all the positive responses to the new flowers and fruit trees we've planted.
"People say it makes them feel happy and lifts their spirits to see all the colour and to know that the area is being cared for by the local community."
The project aims to increase Wardle Street's biodiversity as the weather gets warmer over summer.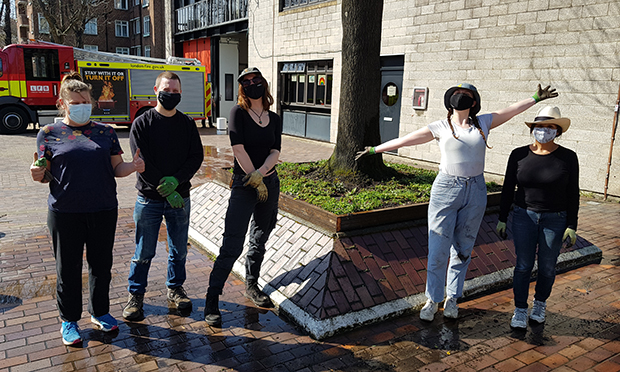 Core Landscapes will use rainwater collected at its rooftop garden, also on Wardle Street, to help maintain the new plants.
Since the Covid-19 pandemic began, the impact of nature on mental health has become more evident; many people living in urban areas went for long periods of time with very limited access to green spaces during the various lockdowns.
Community projects have become popular as a result, with this being just one of a number of organisations and local areas to have benefited from Grow Back Greener.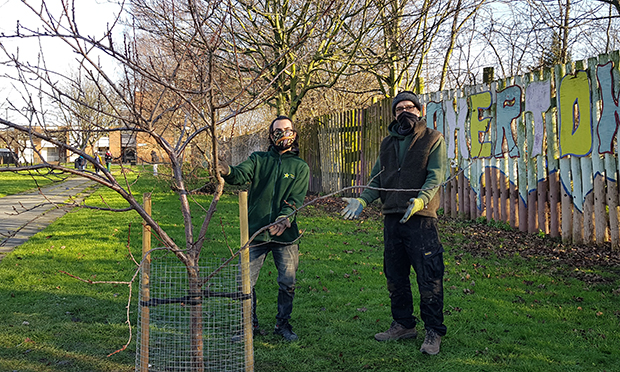 Volunteer Sarah Watt said: "It was lovely to see all the blossom in the spring and I'm looking forward to seeing it come to fruition later in the year."
Core Landscapes community garden has a variety of other projects on the go. The charity offers gardening lessons and volunteering opportunities to promote positive mental health. It prioritises creating a sense of community by involving students and volunteers.
Another volunteer, Maria De La Paz Tisser, added: "It's very important you do it as a community; everyone puts a little effort in to keep the project going."
To find out more about Core Arts and Core Landscapes, head to corearts.co.uk.