More than 900 buildings in London need fire safety fixes – and number 'continues to grow'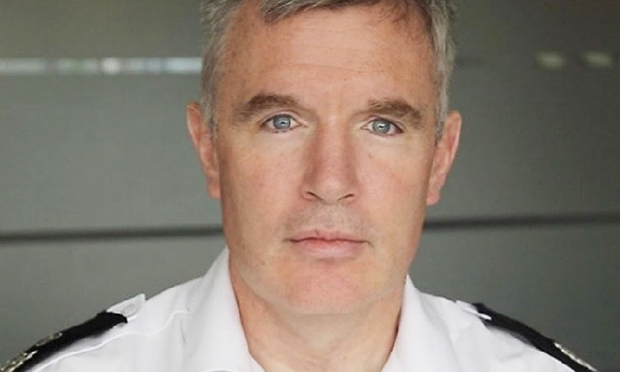 The scale of London's building safety crisis has once again been laid bare.
More than 900 buildings currently require safety measures such as waking watches or common alarm systems due to fire safety defects including flammable cladding.
Waking watches involve 24-hour patrols of buildings that are known to contain fire safety defects so that residents can be warned and evacuated in the event of a fire.
They were introduced in the aftermath of the Grenfell Fire tragedy in 2017 that claimed 72 lives.
London Fire Brigade commissioner Andy Roe revealed to members of the London Assembly on Monday that 901 buildings in the capital are currently on a waking watch but that the number "continues to grow".
Speaking at City Hall on Monday, Roe said: "We've got 901 buildings on waking watch and that continues to grow. That's significant. That's twice the totality of all the high-rises in completeness in Manchester, just to give you a comparator."
It has since been clarified that the figure of 901 represents buildings that require simultaneous evacuation orders, and not all of them will be on a waking watch.
Of the 901 buildings on waking watch, the commissioner revealed that 675 are due to unresolved cladding issues while the remainder are due to other fire safety defects such as fixed installations not working.
Tenants and leaseholders are left to bear the financial burden of waking watches, with a mean monthly average cost of £499 per dwelling in London – compared to £331 nationally.
At the beginning of the year, the government launched the £30 million Waking Watch Relief Fund to cover the cost of installing common alarm systems in high fire risk buildings, removing the need for waking watches.
But as of 16 June, only 20 grants have been approved in London out of 26 referrals to the Ministry of Housing, Communities and Local Government (MHCLG).
Nicola Rudkin is an NHS nurse who has been made to pay for a waking watch after it emerged the flat that she bought last year was in a building with fire safety defects.
Rudkin said it is "unfathomable" that the new build was "so unsafe" that someone had to patrol the building for 24 hours a day and that she was fearful of "another Grenfell", but she said that the financial burden was "a completely different factor".
She said: "In some ways, you can put the safety aspect at the back of my mind and try to pretend it's not happening, but the financial aspect is a bit harder to forget about because you can't not face it.
"The applications to the waking watch relief fund seem slow, cumbersome. Our application has been in for a while and we've had no information. There's no way to hold people to account. Meanwhile it's haemorrhaging out of your pocket."
The critical care nurse, who got married last year, said she may have to use the money saved for her honeymoon to pay for the waking watch while the building awaits remediation work.
In February, housing secretary Robert Jenrick announced the government would provide £3.5 billion under its Building Safety Fund to cover the cost of removing dangerous cladding from high-rise buildings.
But the latest figures from MHCLG reveal that, as of May, only 76 grants had been fully approved for privately-owned buildings out of 2,820 applications, with 1,629 applications coming from London alone.
There were 73 claims made by social landlords, of which only 39 were fully approved.
Update: this article was amended at 2pm on 14 July 2021 following a clarification on commissioner Andy Roe's comments. The figure of 901 represents buildings that require simultaneous evacuation orders, and not all of them will be on a waking watch as originally stated.