'The streets are menacing': Shoreditch club Cargo to shut 'forever' following complaints about violent crime and disorder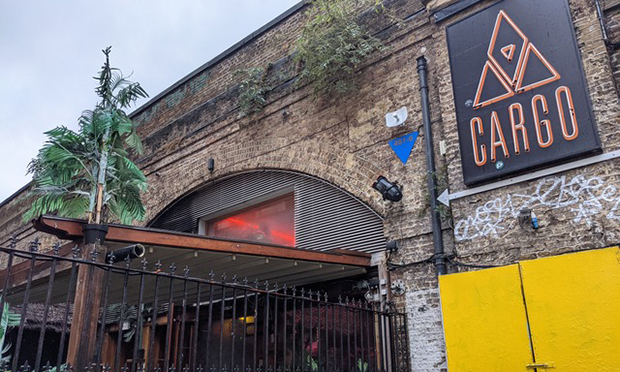 Popular Shoreditch club Cargo has closed "forever" after police raised concerns about crime and disorder that they said was "associated" with it.
Boss Ismail Khan said he will invest £1m to create a bar and eatery instead.
Police asked Hackney council to review the licence of the long-standing club after a series of violent crimes.
It prompted Khan to scrap the dance floor and focus on plans to turn it into a cocktail bar.
He told councillors: "The moment that review came through I made the decision of completely closing Cargo forever."
Councillors heard that he agreed with police that the venue should be closed completely for three months.
Cargo made a name for itself as a trendy club in the heart of Shoreditch – Europe's biggest night-time economy. According to its website it plays club classics, R'n'B, hip-hop and pop.
Applying for the review, licensing officer PC Sian Giles said police focused resources in the street outside Cargo because it is "a hotspot for crime", with up to 21 officers "strategically postioned" near the club, "especially around 3am when the venue closes".
She said that although there are other hotspots in Shoreditch, "this is the only venue which regularly justifies the positioning of police officers outside its doors".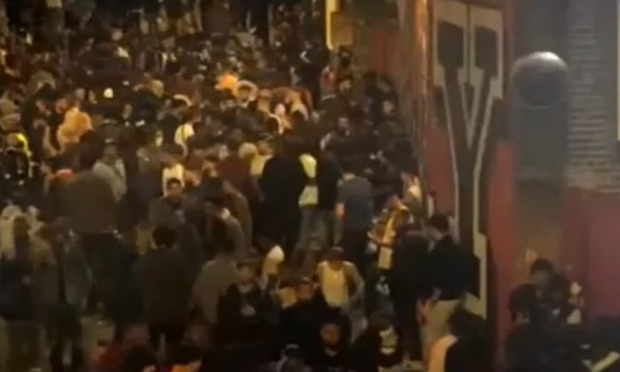 PC Giles described how "insufficient improvement" was made after police met management in 2019 to discuss "theft figures and high rates of violent crime" – with 24 violent incidents in a year.
Police handed in a dossier of crime records they said were associated with the club, including sexual assaults and violence. They also raised concerns about the management of crowds outside which they felt attracted crime and people selling nitrous oxide balloons.
Their lawyer Jeremy Phillips said police recorded 69 incidents, including 17 violent incidents between July and October this year, with the majority of problems happening after 1am.
In July this year, police met Cargo's management, who said they would cancel events with grime, bashment, trap and UK rap music, which they felt could be contributing to problems.
Later in the month there was "large-scale disorder" following a club night, with 100 to 150 fighting in the street outside.
One man was randomly punched in the face as a group of men ran past him, police said.
The following night, two women were sexually assaulted by a stranger who put his hand up their skirts.
One of them reported it to security, which allegedly "did not seem bothered about talking to the offender", according to PC Giles' statement.
In August this year, there were eight violent crimes, including sexual assaults and an incident in which a man was knocked unconscious inside the club, and 20 thefts associated with Cargo. This was the first full month after it reopened following lockdown.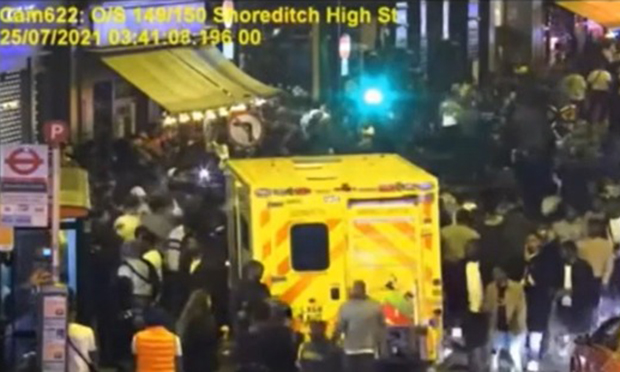 Jonathan Moberly, who chairs the Weavers Ward neighbourhood panel in Tower Hamlets, said: "It's definitely clear to me that something changed in the five years up to Covid about the night-time economy in Shoreditch, and it's become a serious, huge problem."
He explained that Boundary estate residents have said their lives were becoming "unliveable".
He described how some revellers drive to Shoreditch, pre-load on alcohol before heading off to clubs, and then "parties around cars start at 3am" after the clubs close and continue until dawn.
Resident William Mann told the licensing committee: "The streets have become menacing."
He said residents are also disturbed by shouting and broken windows.
Navid Sheikh said the disruption in Shoreditch was "causing torment, pain and suffering to everyone".
Cargo's lawyer Sarah Le Fevre said: "The manager will have heard with extreme disquiet residents' experience of life on the estate, the police accounts of policing the Shoreditch Triangle, and the records of incidents particularly associated with Cargo itself, inside and in connection particularly with its queue and the dispersal of the venue."
She said the premises has also worked with the police and has responded to their concerns, employing ex-police officers to help it.
This was the only review Cargo had ever had and she explained how seriously the venue takes its responsibilities.
Its management policy sets out rules about searching club-goers for weapons or drugs at peak times after 10pm, along with a zero-tolerance drugs policy. Anyone seen using balloons outside would also be banned.
The club also set out its sytsem of monitoring and organising queues to "eradicate disorder".
She said since lockdown eased that "appalling incidents have negatively impacted on Cargo and clearly negatively impacted horrendously on residents".
Le Fevre added: "[The venue] has been closed – it is feeling it. This is a time of year that would generate significant income."
Khan, who is also known as 'Rocky', said : "We've actually closed Cargo now forever, it will never re-emerge."
He said it was effectively a stadium where third parties would turn up for events.
The company is now investing £1million in an "enormous overhaul" to create a cocktail bar, taproom and restaurant.
He said it would take ten years to pay back the investment and it could not afford to have any trouble.
He added: "I completely share the concerns of the police and the community."
The last two-and-a-half years, he said, has " been one of the most stressful things I have encountered in my life".
Khan said he wants to continue "an ongoing dialogue with police, residents and the council to ensure we are growing as a community here".
The licensing committee will publish a decision within five days.