'Keep your mask on': Safety measures still in place at Homerton Hospital as Covid restrictions ease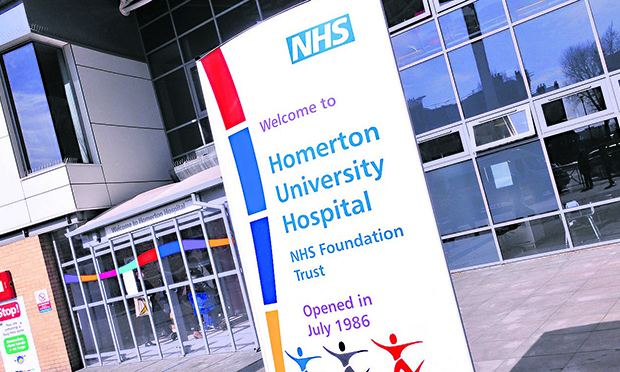 Homerton Hospital is reminding visitors to keep their masks on and continue to abide by social distancing as Covid restrictions ease.
The hospital expects people to stick to these measures when entering its buildings or any other clinics and community health sites across Hackney and the City.
The move comes as the government today lifts nearly all Covid restrictions, including the one-metre social distancing rule and the limit on how many people can meet.
Nightclubs can reopen for the first time since March last year, and venues will not have to cap the number of attendees.
Masks are no longer required by law, though Transport for London and some supermarkets will still require people to wear them.
Over 48,000 cases of coronavirus were recorded in the UK on Sunday, along with 25 deaths.
Homerton Hospital's chief nurse Catherine Pelley said: "Across the NHS we want people to continue to follow the guidelines relating to wearing masks, social distancing and thorough hand-washing. 
"The restrictions may be easing in society in general, but we are continuing to treat Covid patients in our hospital and have started to see the numbers creeping up again in recent days. At the same time our staff are working flat out to clear the waiting lists which built up during the pandemic. 
"It's vital that we are able to keep our patients and staff safe during the coming months, and wearing masks and maintaining social distancing in clinical settings are important to ensuring that safety."