London Mayor defends 'crucial' ULEZ expansion as 300,000 asthma sufferers say symptoms are triggered by toxic air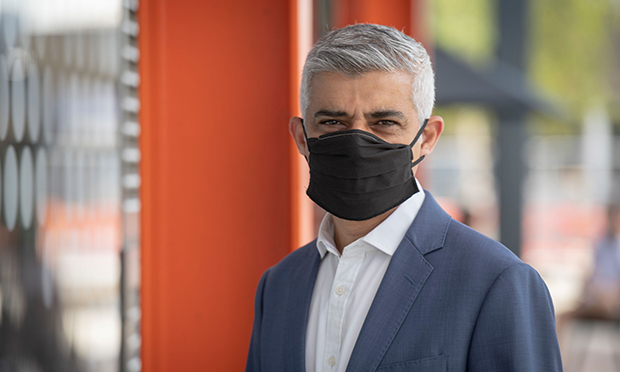 More than 300,000 Londoners have said that their asthma is triggered by toxic air pollution as Mayor of London Sadiq Khan doubles down on his commitment to expand the Ultra-Low Emission Zone (ULEZ).
New research from Asthma UK and the British Lung Foundation has found that more than two-thirds of the 504,202 Londoners registered with asthma say that symptoms of their condition are triggered by air pollution.
Khan is expanding the ULEZ in a bid to tackle the capital's "filthy air" and has called the new research a "stark reminder" of the impacts of air pollution on vulnerable Londoners.
In just under 100 days, the zone push out to the North and South Circular roads, meaning that thousands more drivers will have to pay the £12.50 daily charge if their vehicles do not meet minimum emissions standards.
The current ULEZ sneaks into the south of Hackney, but the entire borough will be covered when the new boundary pushes out into Waltham Forest and Newham.
Khan recently invited school children suffering from asthma to attend City Hall to highlight the impact that pollution has on them, with many not able to play outside and having to leave lessons to access medication.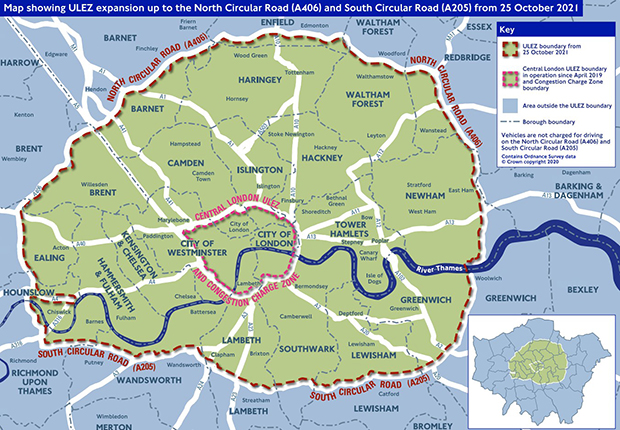 The Mayor said: "As someone who lives with adult-onset asthma, I know from personal experience that London's toxic air is damaging people's health.
"I want to be the greenest mayor London has ever had – this study is a stark reminder that air pollution disproportionately affects the most vulnerable Londoners and I'm doing everything in my power to protect children, the elderly and those with respiratory conditions from our filthy air.
"In central London, the world-leading Ultra Low Emission Zone has already helped cut toxic roadside nitrogen dioxide pollution by nearly half and led to reductions that are five times greater than the national average.
"But pollution isn't just a central London problem, which is why expanding the ULEZ later this year will benefit Londoners across the whole of the city and is a crucial step in London's green recovery. There is no time to waste. We know pollution hits the poorest Londoners the hardest which is why I'm doing everything I can to improve the health for all Londoners."
Last year, a coroner concluded that air pollution "made a material contribution" to the death of nine-year-old Ella Adoo-Kissi-Debrah in 2013 in what was called a "landmark" decision by Sadiq Khan.
Ella, who lived near the South Circular in Lewisham, suffered from severe asthma and was hospitalised for the condition 27 times before her death.
Levels of nitrogen dioxide (NO2) near Ella's home exceeded World Health Organisation limits, the inquest was told.
The expanded Ultra-Low Emission Zone, known as ULEX, will extend near to Ella's home when it is introduced, with the purpose of reducing levels of NO2 in the air.
Vehicles entering the ULEX or ULEZ will have to meet minimum emissions standards – Euro 4 for petrol cars and Euro 6 for diesel cars – or drivers must pay the charge.
Euro 4 was made mandatory for new vehicles made after January 2006, while Euro 6 became mandatory for new vehicles made after September 2015.
City Hall estimates that there are 100,000 cars and 35,000 vans in the expanded zone that do not meet the minimum emissions standard.
Motorists are advised to check the Transport for London website to see if their vehicle is ULEZ-compliant.