Council to introduce Blue Badge exemption in low traffic neighbourhoods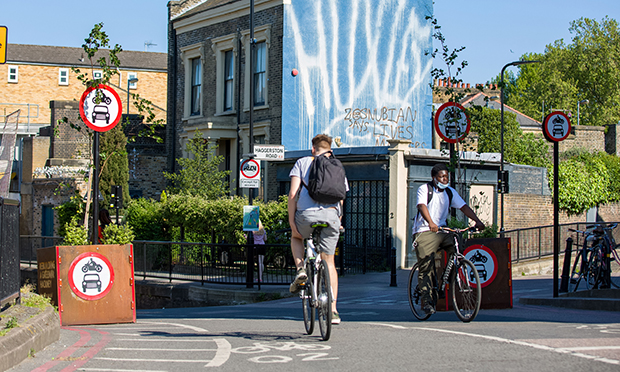 Blue Badge holders will be able to drive through low traffic neighbourhoods (LTNs) under new plans announced by the council.
The exemption would enable residents with companion badges – which register a specific number plate to a Blue Badge – to travel through restrictions on classified roads with bus routes that are managed by the Town Hall.
The move follows a listening exercise conducted by the council with residents.
Transport boss Cllr Mete Coban said: "I've been clear from the start that I'm passionate about rebuilding a greener Hackney, but that I'm also here to listen.
"Alongside supporting people to walk, cycle and shop locally, one of the core aims of our plans to rebuild a greener Hackney is to reduce the number of car journeys in the borough, which have increased over the last 10 years despite car ownership in the borough decreasing.
"While many people are able to do this, we've heard from residents with disabilities who cannot make this switch because they can't walk or cycle more.
"That is why I am delighted to announce that Blue Badge holders will be exempt from future low traffic neighbourhood schemes, as we aim to make them more inclusive.
"Over the coming weeks and months, I will continue to engage with residents to better understand the impact of our schemes, and where necessary, we will continue to make changes as we aim to rebuild a greener Hackney."
After reviewing comments and traffic data, the council will eventually come to a decision about whether to keep, amend or remove the LTNs, which were introduced last year.
The exemption would come into force when this decision is made.
The council are continuing to monitor the effects of LTNs in and around Hackney, with early data showing that they have been effective in reducing traffic.
In total, the council has established 40 new School Streets and 15 LTN schemes, covering roughly 17 per cent of Hackney residents.