Local health watchdog to form 'People's Plan' for St Leonard's Hospital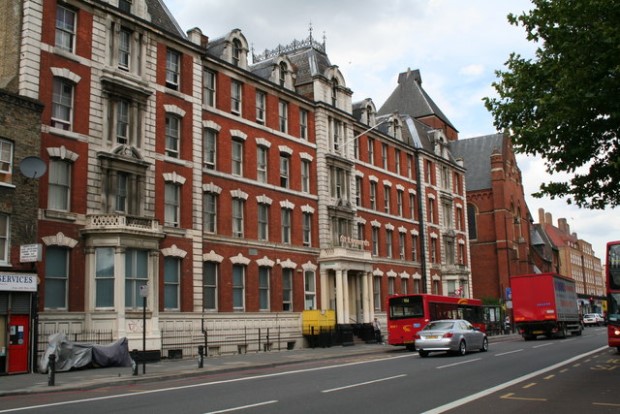 Hackney's health bosses have pledged that any redevelopment of St Leonard's Hospital "will involve the views of local people and staff".
The promise comes as watchdog Healthwatch Hackney, which has voiced fears about the site being used "almost exclusively for housing", sets out its ambition for a 'People's Plan' for a building whose future has been contested since the 1980s.
It has now been confirmed that Homerton Hospital has expressed an interest in taking control of St Leonard's.
In a letter to David Maher, director of City and Hackney's clinical commissioning group (CCG), Healthwatch said: "We want to ensure that the development process for St Leonard's genuinely involves the views of local people and staff, and to enhance and compliment this process, we will develop a People's Plan to determine what services should be on the St Leonard's site and to set the standard of health and care services.
"City and Hackney Healthwatches want to work closely with you and other local leaders to create a robust and effective means of achieving our shared goals for an outstanding community hospital on the St Leonard's site."
An attempt to close St Leonard's in the 1980s was thwarted by an energetic local campaign which saw activists occupy the building. But Healthwatch says that, since then, there has not been "adequate regard [paid] to the maintenance and integrity of the building".
Healthwatch is now set to hear from staff at St Leonard's about what kind of development they would like to see, with its People's Plan eventually hoping to "identify the aspirations of the City & Hackney population for the services that should be provided".
New services in St Leonard's have long been the subject of debate, with Hackney Keep Our NHS Public calling for St Leonard's to house beds for dementia patients when a number of them were moved out of the borough to a dedicated ward at East Ham last year. The East London Foundation Trust said at the time that the building had neither "sufficient scope nor capacity" to provide such a service.
Quizzed on whether the CCG was willing to buy into the People's Plan as a blueprint to move forward, a spokesperson responded that details have yet to be shared by Healthwatch, with bosses ready to "assess any gaps that need to be included" when it is published.
The CCG's clinical chair Dr Mark Rickets said: "Healthwatch Hackney are a valued partner of the CCG and we will continue to listen to feedback and work closely together as we develop plans for the future of St Leonard's Hospital.