Government has 'spectacularly failed' to address cladding scandal, says Hackney Mayor
The Mayor of Hackney has thrown his support behind cladding campaigners who feel "betrayed" by new measures announced by the government.
Housing secretary Robert Jenrick revealed a five-point plan on 10 February aimed at shielding leaseholders from the costs of removing unsafe cladding on their buildings.
The strategy, aided by a £3.5 billion boost to Whitehall's Building Safety Fund, will see the government pay for the work in all residential blocks taller than 18 metres.
Leaseholders in properties between 11 and 18 metres in height will still have to fork out, though the government says they will be able to do this through loan repayments capped at £50 per month.
Campaign group End Our Cladding Scandal reacted with dismay: "The government promised us no leaseholder would have to pay to make their homes safe. Today we feel betrayed.
"We were hoping for a solution to stop the sleepless nights for millions living in buildings less than 18m and there is none. Robert Jenrick needs to get a grip on the cladding crisis.
"Loans longer than mortgage terms for millions and not even enough to cover the cost of making the buildings that the government consider most high risk safe."
It added: "Many people living in buildings under 18m will still have to bear the cost – for many above £30,000 – saddled with debt around their necks for thirty years.
"Where is the money for missing fire breaks, alarms or for cladding on buildings under 18m? Leaseholders are the victims of this crisis and have done nothing wrong to deserve this."
The UK Cladding Action Group echoed these criticisms, adding that it "remains disappointed that the government refuses to acknowledge the size and scale of the building safety crisis in the country".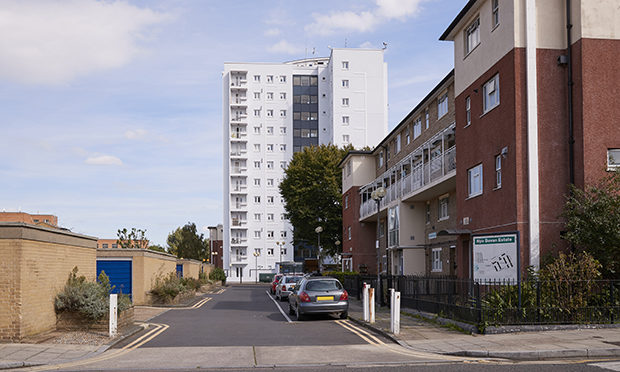 Speaking the day after Jenrick's announcement, Hackney Mayor Philip Glanville reaffirmed the council's support for campaigners: "In Hackney we're investing in bringing buildings up to the highest fire safety standards, even where there has been no statutory fire safety risk or legal requirement to do so, without passing the cost of this to our leaseholders or tenants.
"But elsewhere in the borough we're seeing leaseholders counting the cost of decades of inadequate building regulations and failures of developers that they have no responsibility for – something which yesterday's announcement has spectacularly failed to address nearly four years on from the Grenfell Tower tragedy and more recent incidents.
"Leaseholders are left facing bankruptcy, and now loan repayments to the government, for works that were not their fault. Not getting this right has also meant vital work not taking place, expensive 'waking watches' still being used as temporary solutions, and further uncertainty for homeowners, private renters and social tenants with concerns about safety."
The government's Building Safety Fund now totals just over £5 billion, but Glanville said this "only covers a third of the estimated £15 billion cost of ending this scandal".
The borough leader believes the sum shows ministers "have still not grasped the extent of the issue, let alone understood how to fix it".
The government said the funding is "targeted at the highest risk buildings in line with longstanding independent expert advice and evidence, with Home Office analysis of fire and rescue service statistics showing buildings between 18 and 30 metres are four times as likely to suffer a fire with fatalities or serious casualties than apartment buildings in general".
Setting out the plans, Jenrick said: "Our unprecedented intervention means the hundreds of thousands of leaseholders who live in higher-rise buildings will now pay nothing towards the cost of removing unsafe cladding.
"Remedying the failures of building safety cannot just be a responsibility for taxpayers. That is why we will also be introducing a levy and tax on developers to contribute to righting the wrongs of the past."
He added: "These measures will provide certainty to residents and lenders, boosting the housing market, reinstating the value of properties and getting buying and selling homes back on track. We are working with lenders and surveyors to make this happen."
The Citizen reported last November on the "harrowing impact" of the crisis on leaseholders and on the council's calls for the government to protect them.