Town Hall brings over 100 cleaning staff back in-house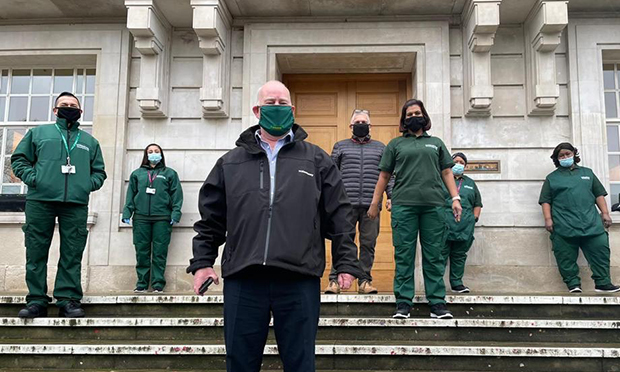 Over 100 cleaning staff have been brought back in-house by Hackney Council as it continues its insourcing drive.
Since 1 January, staff working at numerous council buildings around the borough, including the main site on Mare Street, offices, libraries and estates, have been directly employed by the Town Hall.
The cleaners were given new uniforms and personal protective equipment after joining the environmental services team, which runs street cleansing, refuse collection, recycling and other waste services.
The move follows parking wardens being brought in-house last year, as well as the recent insourcing of the council's fleet maintenance staff – all part of a 2018 manifesto pledge by the Labour administration to review outsourced services in a bid to build a fairer economy with better pay and protection for workers.
Deputy Mayor Cllr Rebecca Rennison, cabinet member for finance, housing needs and supply, said: "We committed in our manifesto in 2018 to reviewing all outsourced services, with a view to bringing them back in-house.
"This is just the latest service where we've been able to deliver that and I'm delighted for our cleaners, many of whom have been at the council for years, who will now officially become part of the council, and benefit from improved terms and conditions. 
"We're continuing this work at pace, and looking at further opportunities to insource services, helping us provide a better package for staff and deliver better services to residents."
The council has committed to paying all staff a London Living Wage, as well as to encourage the borough's businesses to do the same.