Hackney Mayor urges residents to 'review Christmas plans' as London bumped up to Tier 3
Mayor of Hackney Philip Glanville has asked residents to reconsider their festive plans after a surge in Covid cases saw the government move the borough and the rest of London into Tier 3, or Very High alert.
The new restrictions, which kick in tomorrow, mean people cannot mix indoors or in a private garden unless they are in the same household or social bubble, but the 'rule of six' still applies in outdoor spaces such as parks.
Hospitality venues must close except for takeaway, delivery and click-and-collect services.
Non-essential shops, salons, gyms, swimming pools and places of worship can remain open, with the latter on the proviso that people only mingle with those from the same household or bubble.
A full list of Tier 3 restrictions can be found here.
The coronavirus rate in Hackney was 225 cases per 100,000 people between 2 and 8 December – significantly higher than the 152 cases per 100,000 people recorded in the previous week.
Welcoming the move to Tier 3, Mayor Glanville said: "The sad truth is that 13 Hackney residents died from coronavirus last month. This virus is still very dangerous and it is a huge risk to all of us and especially the vulnerable and elderly. 
"I know this will be tough for many of our businesses, and that is why the government should provide them with access to financial support that goes over and above what has already been offered, which so far doesn't even cover the cost of rent for the majority of businesses in the borough. We need to save lives, but we also need to make sure all of our businesses and the people they employ are able to ride out this crisis.
"Hackney has already suffered too many tragic losses this year, and we must now work together to keep to the national rules and prevent more. We are working with health partners to increase local testing capacity, target it where it is most needed and later this week support the roll out of the coronavirus vaccine in Hackney.
"I would urge all residents to review their Christmas plans and avoid unnecessary contact with additional households indoors, especially if they include vulnerable people."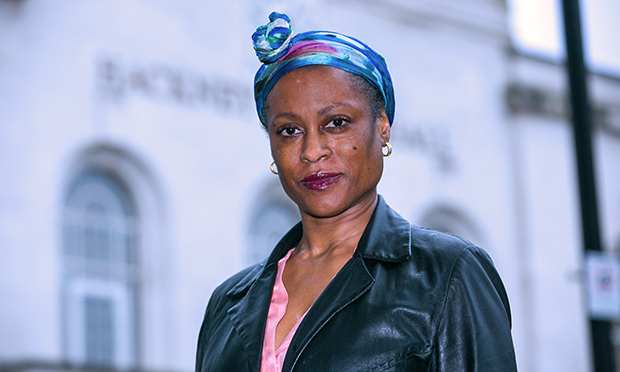 The borough's public health director Dr Sandra Husbands echoed Glanville's support for the tighter restrictions and added: "After almost a year of disruption and illness, there is light at the end of the tunnel with the national roll-out of the vaccine starting last week for people over 80.
"But we are still some months away from the vaccine being rolled out to the wider population. So, it is more important than ever that we make some sacrifices now for the greater good of our community's health. 
"It's only by keeping our number of contacts as low as possible that we reduce the risk of catching or spreading the virus. Do not meet up indoors with those you do not live with and follow hands, face, space at all times."
If you have symptoms of coronavirus such as a fever, a new continuous cough or change to your sense of smell or taste, self-isolate immediately for 10 days and book a test by downloading the NHS COVID-19 app, calling 119 or going to nhs.uk/coronavirus. 
You can get tested locally in Hackney at:
Dalston, Bentley Road Car Park, N1 4BZ (open 7 days a week 8am-8pm)
Hackney Central, Tesco Car Park, E9 6ND (open 7 days a week 8am-8pm)
Stamford Hill, Sandford Court, Bethune Road, N16 5BB (open 7 days a week 8am-8pm)
Stamford Hill, Yesodey Hatorah School, Egerton Rd, N16 6UB
Homerton, Hackney Marshes Centre, E9 5PF
You can now also book a coronavirus test if you don't have any symptoms. This is being delivered from the Hackney Marshes Centre, and can be booked in the same way by calling 119 or going online.
It is also important to isolate yourself for 10 days if you've been in contact with someone who has coronavirus symptoms, or has tested positive, to break the chain of infection.
During the Christmas period (23 to 27 December) different rules on social contact will apply.