Hackney City Farm wins funding for two zero-waste initiatives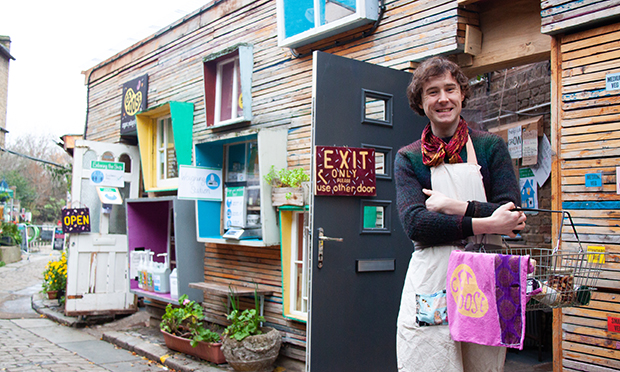 Hackney City Farm, an ever-popular venue for locals seeking respite from the bustle of the borough, has been awarded funding to develop two zero-waste schemes.
The Farm will add a second door and a collection point to its successful Get Loose zero waste shop, and will also install new digital signposting to encourage visitors to cut down on the waste they produce at home.
The funding comes from the North London Waste Authority (NLWA), which manages waste disposal for seven boroughs including Hackney, through its Waste Prevention Community Fund awards for 2020.
Cllr Jon Burke, Hackney's waste chief and chair of NLWA's Members Recycling Working Group, said: "We've seen lots of local projects delivering great work to reduce waste in north London with the help of our Community Fund.
"I'm delighted we're able to support this excellent project to tackle single-use plastic and packaging waste, which is such a big concern for so many of us.  
"Now, during a Climate Emergency, it is more important than ever that we continue to do everything we can to reduce the amount of waste we produce. That's why NLWA is committed to supporting local community groups with innovative ideas for tackling waste. 
"This year's application process was more competitive than ever so I'm looking forward to seeing the results of the projects we've supported."
One of the aims of the Hackney City Farm's Get Loose project is to demonstrate that even in a small space, and under Covid-19 restrictions, it is possible to run a refill retail model that serves a large number of people and minimises packaging waste. 
Jacki Agnew, Get Loose shopkeeper, said: "The Waste Prevention Fund has been fundamental (pun intended) in keeping Get Loose alive and well.
"The second door allows safe serving of customers under Covid, the collection point adds a second revenue stream to our non-profit, and the digital screen enables us to encourage the farm-frequenting community to be more waste-aware and resourceful." 
Hackney residents could win £100 to spend at zero-waste food shops such as Get Loose by taking part in the #ZeroWasteHackney challenge on social media.
For more information on Hackney City Farm, visit hackneycityfarm.co.uk