Council's plan to remove thousands from housing waiting list thrown open to public for feedback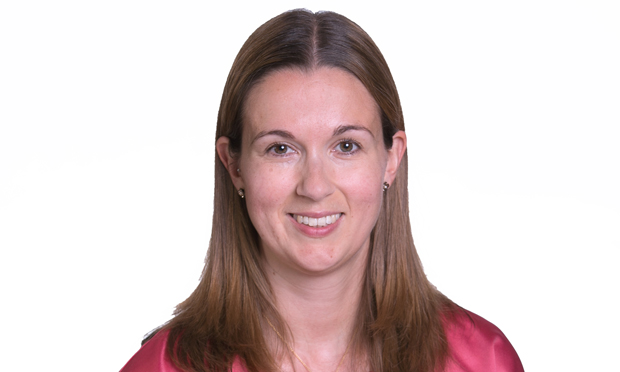 The Town Hall has launched a consultation on proposals that could see up to 7,000 households removed from the borough's waiting list for a council home.
Housing needs boss and deputy mayor Rebecca Rennison stressed that the decision is being taken to divert council resources spent on managing the 13,000-plus list to more targeted housing support.
The Town Hall says many people on the list face years of waiting with very little hope of ever securing a home. It is therefore consulting on plans to focus only on households in "the greatest need", for instance because of overcrowding, medical or social reasons.
Families currently waiting in lower priority bands are unlikely to qualify for the new scheme.
Similar proposals aimed at tackling waiting times for housing by narrowing the criteria were floated in neighbouring Tower Hamlets last year. These included only single people or couples over the age of 50 being accepted to the low-priority band. The plans were opposed by campaigners who argued that residents have a right to social housing even if the supply runs out.
Asked if she disagreed with this argument in an interview with the Citizen, Deputy Mayor Rennison said: "My feeling about social housing is it should be there for absolutely everyone. Everyone should be able to access and have a right to social housing. What we face is an increasingly scarce resource, and what I worry about is that split between the easy option [of doing nothing] and the more honest option.
"We could continue as we are, but it takes a lot of resource to maintain that list as it stands, and that is resource we are not spending on working with households on their housing options.
"For me, there are two things. There is social housing and its importance, but there is also how we can best meet the needs of residents here and now in the housing crisis that we find ourselves in.
"I find it really difficult – the ideal of social housing back from when it was created to the attacks we have seen on it from Conservative-led governments, to where we are at now with a demand that far outstrips supply.
"I feel very uncomfortable with giving people the false expectation that they will get a home when we know, with the waiting times and the scale of the register, they won't. I'm not sure about the ethics of that.
"What we are talking about now is not so much the right to social housing, but the right to be on a list. Because the level of demand compared to supply means we can have people on a list, but they are never going to get a property. Hence we are going out to have an honest conversation about that.
"But we are going out to consult, and people will come back and tell us, and we'll take our steer from there."
There are now 13,400 households on the waiting list for around 40,000 social housing stock properties in Hackney, with the register growing each year.
Just over 600 properties became available this year – a sharp drop from previous years in which around 1,200 lets were achieved.
Rennison explained that the completion of housing supply programme projects has masked the true scale of the drop in available homes.
According to the council, the drop in supply is down to a mixture of a lack of affordable alternative homes; people buying their homes through right-to-buy, with the council blocked from reinvesting the receipts from these sales; people being 'decanted' from their homes as part of regeneration projects; demand for rehousing for reasons including antisocial behaviour or domestic abuse; and existing tenants living longer.
The current system sees people allocated to one of five bands of priority: Emergency, Urgent Need, and Homeless Priority band, two bands below these for people with lower priority, the General Housing Needs band for non-priority households, and the Reserve band for no or limited immediate housing needs.
The new scheme to be consulted upon would see applicants split into three new bands:
Band A – Households with an emergency need for housing, who instead of being able to bid as currently, would receive one direct offer of housing.
Band B – Households with a significant need for housing, who would either bid for properties through the lettings system or receive a single direct offer of accommodation.
Band C – Households with a specific need for a restricted type of accommodation, such as sheltered or older persons accommodation.
Under the current allocations scheme, households can refuse up to three offers of a suitable home. The Town Hall's proposals would reduce this number from three times to two, with a single offer to be made to homeless households if a direct offer is made.
The Citizen has reported in the past on households in temporary accommodation which have been deemed 'intentionally homeless' through refusing direct offers for homes by the council.
The consultation reads: "While every household on the current housing register has a level of housing need, the existing allocations scheme and shortage of available accommodation means that many households in the lower priority bands are highly unlikely to ever secure accommodation through the scheme.
"This can create false expectations among applicants, who make a time and emotional commitment in placing bids without reward. As the number of households on the housing register has grown, this has also become more complicated and resource intensive to administer, with increases in enquiries and complaints.
"The resources used to administer this system could be used to provide more effective support and advice to households in housing need but who are unlikely to be housed through the housing register."
This support would include personalised and dedicated housing advice, help in finding suitable accommodation in the private rented sector, and help for families looking to downsize.
According to the council, the growing list presents a "huge resource challenge" for the Town Hall, with the plans aimed at retasking officers who are currently focused on enquiries, new applicants, complaints and requests to focus more on practical support.
The plans for the new system were mentioned in Hackney Labour's 2018 manifesto, with a pledge reading: "To manage rising demand for social rented homes in Hackney, we will review how we allocate these homes to ensure the system is as fair and effective as possible, including developing local lettings schemes and ensuring those in the highest need are a priority."
Deputy Mayor Rennison told the Citizen that the plans were due to be set out at the beginning of 2020, but have been delayed until now because of the coronavirus crisis, with many of the officers responsible for the work moved to help deliver the council's emergency response.
Rennison said: "Do we go out and have a conversation with people about what we do about the register and what we are and aren't able to do as a local authority, or do we just carry on as we are, which to me feels a bit of a head-in-the-sand approach? We are not elected just to do the easy thing. Sometimes it is about having difficult conversations, and this is one of those areas.
"I would be delighted if there was a change in national government and massive investment in social housing and we could bring forward a revised policy, because when we no longer have to cross-subsidise our schemes, they can be 100 per cent social and we can drastically scale up what we are able to deliver and we can come back and revisit this.
"But that is not the scenario we are in. Not talking to people about that, even when it is a difficult conversation, is a bit insulting really, to not be upfront."
The administrative shift involved in forming the new register would see everyone except those in temporary accommodation having to reapply, with the Town Hall planning to contact everyone directly to try to ensure that those who qualify transfer to the new list.
The deputy mayor added: "My worst nightmare is this becoming a negative message of 'We're not there for you'. What we want this to be is a much more constructive, 'We're aware the current set-up is not delivering for you and we want to have a conversation with you about your options and how we can help'.
"We don't want people getting a cold letter in the post, but a more constructive approach of sessions where people come along and explore different options from council and external experts.
"If we get this right, what we want this to be is not the feeling, 'I will never get a home', but the feeling of, 'I now have options and more control over what is going to happen to me rather than just being on this list and nothing is happening'. That's for us to get that right and if we don't we will have to bear the consequences."
To read the proposals in full, find out what they would mean for you, and give your views, visit consultation.hackney.gov.uk
If you do not have access to the internet and need a paper copy of the consultation form you can call the council on 020 8356 3000 and a form can be posted out to you.
You can also speak to council officers at Q&A sessions that will be held on the following dates and times:
12 January 2021, 7-8:30pm
27 January 2021, 12 noon-1:30pm
9 February 2021, 6-7:30pm
24 February 2021, 4:30-6pm
You can pre-register to attend one of the sessions by visiting https://consultation.hackney.gov.uk/communications-and-consultation/social-housing-online-sessions. If you would prefer to speak to someone on the telephone, you can call 020 8356 2929.