Somerford Grove Renters celebrates as eviction notice withdrawn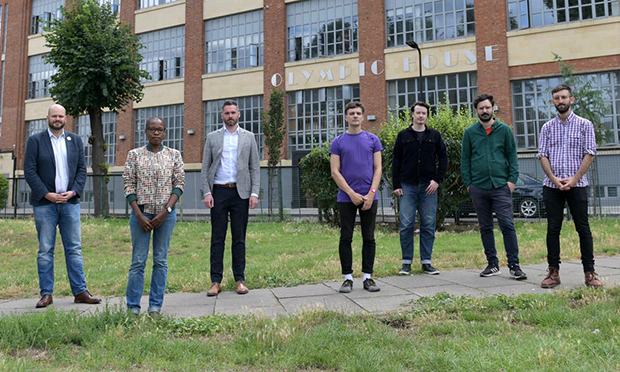 Somerford Grove Renters, which represents 170 flats in blocks mainly owned by billionaire property developer John Christodoulou, is celebrating after their notice of eviction was rescinded.
The renters, who have received support from four MPs including Diane Abbott and John McDonnell, followed government advice in attempting to negotiate with their landlord for a 20 per cent rent reduction, only for organisers' tenancies appearing to be singled out for eviction with notices citing 'Business Decision' as a reason.
Christodoulou was subsequently called out by Hackney Mayor Philip Glanville and Cllr Sem Moema for "poor practice", with deputy mayor for housing Tom Copley arguing that the renters' case highlights "the inherent power imbalance within the private rented sector in this country between landlords and tenants."
However, Somerford Grove Renters, who spoke out against the threats of eviction and held multiple protests for renters' rights across the year, are now being held up by other renters' groups as a victory for collective action, as Hackney Council separately confirmed that the block is now under investigation for unlicensed houses of multiple occupancy (HMOs).
Somerford Grove resident Jordan Osserman said: "It's definitely happy news. We don't have any clarity on how this decision came about. We suspect they may be getting things in order to issue an eviction notice that is valid, but nevertheless this is an accomplishment.
"It was such a shock. I was expecting this to be another horrific legal threat or that they had figured out a way to speed up the eviction, so I was really delighted when I saw what the actual letter said.
"The council have been really helpful. When we received the eviction notice and it became clear how we were being treated, we have had multiple meetings with Sem Moema and Phil Glanville. The council have put a lot of effort, rightly I think, into investigating the flats in the building.
"On the multiple occasions that we offered to meet and have a conversation, if the landlord and letting agent had agreed to meet face to face I'm sure we would have been able to reach an amicable agreement. It wouldn't have gone this far. But they chose to behave this way, so we've done everything we can under the law to defend ourselves.
"We're waiting to see whether this letter turns into something else. The people living here are really excited to hear the news about the eviction being dropped. It gave people more confidence, and they're glad to see the council are continuing to do this investigation."
A council spokesperson confirmed today that ongoing and complex investigations are taking place into multiple properties in the block on whether they have the appropriate HMO licences.
While the investigation is separate to the renters' campaign, it was the conduct of both the landlord and managing agent in the Somerford Grove Renters' case which brought the issue of HMOs to the council's attention.
If the investigation were to find that the licences were not held, the council can take enforcement action, incurring a liability of civil penalties of up to £30,000 per property. Residents would also be able to seek rent repayment orders.
Both managing agent Tower Quay and Christodoulou have been approached for comment, but had not responded by time of going to press.
The news brought instant celebration from both Mayor Glanville and Cllr Moema, with the borough leader hoping that the withdrawal of the notice heralded "the start of something far broader from the landlord and their agents," going on to link the renters' case to "a much bigger struggle for renters rights across Hackney and London."
With Somerford Grove, a model for collective bargaining with landlords, through the London Renters Union (LRU), began to take root across entire blocks in the borough during lockdown, with organiser Danny Hayward saying back in May that lockdown has radically shaped the debate around renters' rights.
Michael Deas from the LRU said: "This is just more proof that when renters fight together against unfair landlords, we can win. Taking on your landlord can be scary, but tenants who join together are strong.
"If you're worried about rent or eviction, get in touch with the London Renters Union.
"This win at Somerford Grove is a win for a big group of renters organising together, so it's such a milestone for the LRU. And we're not going to stop."
You can find out more about the London Renters Union here