The Little History of the East End, Dee Gordon, book review: 'Ambitious and very readable'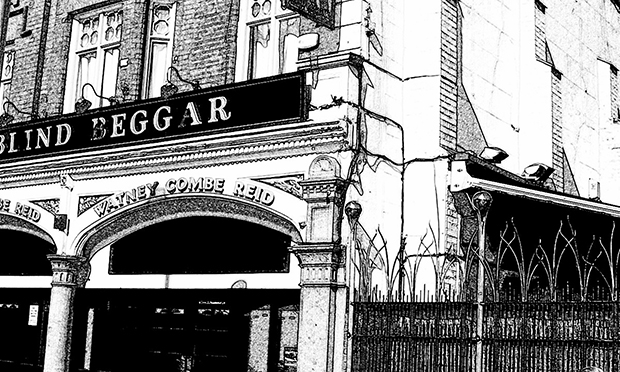 The much-documented area east of the City of London has been examined from countless angles, but few have attempted complete histories. Now Dee Gordon's Little History of the East End sprints through six millennia in less than 200 pages.
Chapters are devoted to each major period from the Stone Age to the 20th century, offering a sweeping overview of the space extending east to the Lea, west to the City, north to Victoria Park and south to the Thames.
Since the first timber pathways were laid out across Stone Age Thameside swamps, a huge variety of people have lived and loved in the East End. They have included notable resisters of authority, from the Celtic Catuvellauni tribe who fought against Roman invasion to Wat Tyler, the Mile End peasant who famously revolted against Richard II in 1381, and the residents of the Isle of Dogs who in 1970 declared independence from the UK in protest against lack of local facilities.
Though ambitious in scope, the book is also very readable, packed full of fascinating details and narrated in lively prose. As a Whitechapel native, Gordon has a keen sense for topics that are especially worth examining, and the text is divided into short thematic sections on subjects such as prostitution, ship building and religious institutions.
We discover how the imprint of successive waves of inhabitants shaped the area. Our classical conquerors gave us Roman Road and Ermine Way (the A10 from Bishopsgate to Lincoln); the East End tradition of cloth production dates from Saxon times; Bow Bridge was brought to us by the Normans in 1110; Shakespeare's first theatre was built in Shoreditch under the Tudors; Truman's Brewery began life in Brick Lane during the Stuart period and had by 1873 become the largest brewery in the world. The Victorians brought gentrification, and by 1911 Thomas Cook was selling an 'Evening Drive in the East End' for 5s.
This compact volume is very nicely produced with an attractive hard cover binding and red bookmarking ribbon – perfect for Christmas stockings.
The Little History of the East End by Dee Gordon is published by the History Press, 2020. ISBN: 978 0 7509 9196 4; RRP: £12.00.