Winter Toy Appeal: Hackney children urged to take part in sporty fundraiser organised by local boy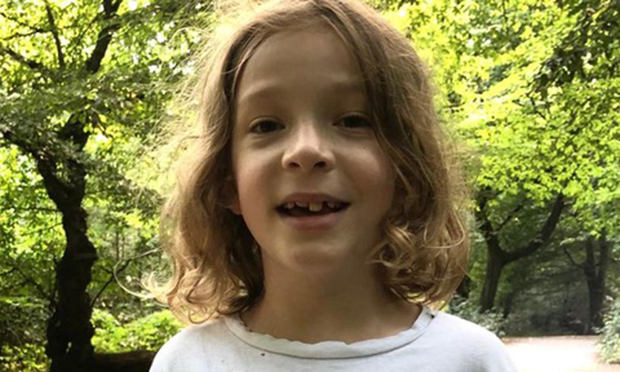 Children across Hackney can help raise money for this year's Winter Toy Appeal by taking part in a sporty fundraiser organised by eight-year-old Ben Boyt.
Ben, from Stoke Newington, is inviting kids to don a Christmas jumper at 2pm this Sunday and do a sponsored activity that they enjoy – running, skipping, cycling or bouncing on a trampoline are just a few suggestions.
Any money raised will buy new toys for children in East London experiencing extreme poverty this Christmas.
Dozens of kids have already signed up for the event, including pupils from Rosemary Works School. Anyone is free to take part.
Ben's mum Kathryn said: "We've supported the Winter Toy Appeal since it first started and this year, with Covid-19 making things harder for so many people, Ben wanted to do more to help.  
"While the children can't do their events together – I hope that by doing it at the same time on the same day and dressed in a Christmas jumper, they'll feel part of a collective effort.
"There'll be a sponsored hoverboarder, cricket bat and ball keepy-uppy, a reading challenge, scooting around the block and more!"
Jenna Fansa of The Local Buyers Club, the company behind the Winter Toy Appeal, said: "Ben's idea is brilliant and we're so thankful that he's helping with this year's appeal. We're desperate for donations of new toys for children in need.
"This year, the pandemic is making things harder than ever. But we are determined to make sure no child goes without. We have an online wish list to buy from and a GoFundMe page, which we're using to buy from independent toy shops throughout lockdown."
Toys donated to the appeal are distributed through a network of refuges, hostels, children's centres, schools and food banks to the children in most need.
Last year, the appeal ensured 4,000 children in Hackney, Islington, Tower Hamlets and Haringey had a present to open on Christmas Day.
To join in Ben's sponsored event and request a sponsorship form, email team@localbuyersclub.com
To sponsor Ben and his friends, visit bit.ly/ToyAppealEvent