Arcola Theatre 'back from brink' as it reveals plans for its own outdoor stage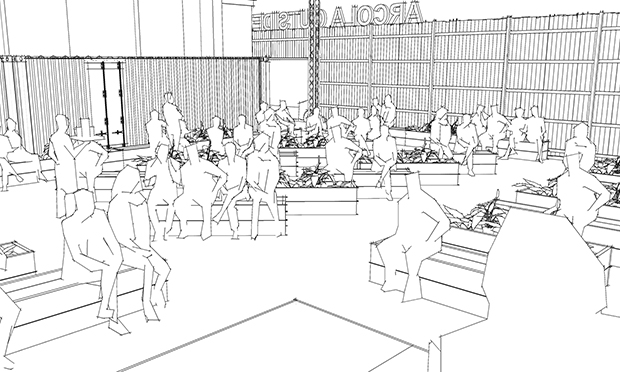 Dalston's Arcola Theatre has announced its long-awaited return with a plan to build its own outdoor performance space, which it hopes will go some way to future-proofing it against coronavirus restrictions.
The new stage, Arcola Outside, will be close to the theatre's main building on Ashwin Street, and is designed by the award-winning Jon Bausor, the man behind the London Paralympic Games opening ceremony.
The plans, which include flexible, socially distanced seating and a bar, prioritise audience safety and should allow the space to operate all year-round with protection from the weather and the airflow benefits of an outdoor environment.
Under current Tier 2 restrictions, it would be able to host groups of up to six people even if they are from different households.
The build will make significant use of recycled materials and will also feature planters, in line with the Arcola's commitment to sustainability.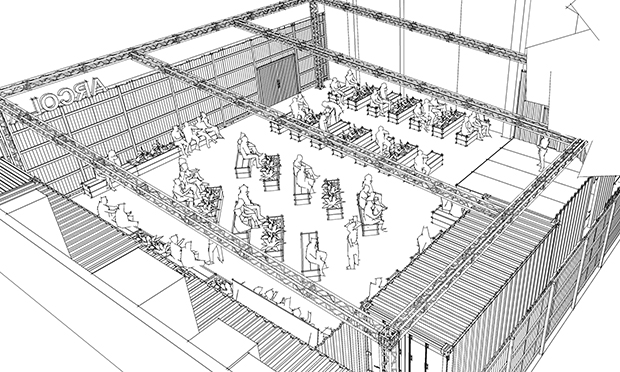 Preparations are underway for Arcola Outside to stage a series of trial performances as soon as December. It is also set to act as the central hub for a Hackney-wide festival of outdoor performance, Today I'm Wiser, which Arcola plans to produce in 2021.
The theatre's executive director Dr Ben Todd said: "By going outside, we are significantly reducing the risk of airborne transmission of the virus. By creating more space for social distancing, we are significantly reducing the risk of droplet transmission too.
"We will have rigorous Covid-security protocols, and will be working with expert partners, including scientists and researchers at leading universities, to prepare for the reopening of our main building when it is safe and viable."
The theatre was one of the first venues to close its doors in March, and says it has survived thanks to individual donations and support from Arts Council England.
Today's announcement comes hot on the heels of a successful application for £300,000 to the government's Culture Recovery Fund.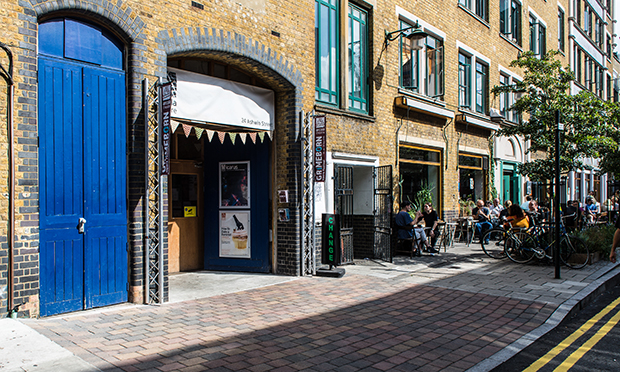 Arcola co-founders Mehmet Ergen and Leyla Nazli said: "We are likely to be living with Covid-19 for some time, and it's so important that we find new and safe ways of working.
"Arcola Outside will enable us to welcome audiences back, and to create new opportunities for freelance artists and workers who are such a vital part of our industry and society.
"This year has been the most challenging in Arcola's 20-year history, but with Arcola Outside and our exciting plans for new shows, we are coming back from the brink."
The theatre has launched a fundraising campaign to enable the completion of Arcola Outside and its plans for new shows next year.
Productions that were due to be staged in this year's 20th anniversary season are to be rescheduled.
For more information, head to arcolatheatre.com/outside