Winter Toy Appeal returns with call to 'end devastating year with a little Christmas magic'
The annual Winter Toy Appeal is back to spread "a little Christmas magic" by distributing gifts to local children in poverty, at the end of such a challenging year for so many.
The scheme, run by Hackney-based discount card company The Local Buyers Club, sees new toys delivered to families in need through a network of social workers, schools, children's centres, food banks and refuges.
Last year, it ensured 4,000 children in Hackney, Islington, Tower Hamlets and Haringey had a present to open on Christmas Day.
Organiser Jenna Fansa, said: "The outbreak of coronavirus has been devastating for many families – the food bank has seen an unprecedented surge in demand as poverty rises steeply.  People who lose their jobs face a wait of around five weeks for Universal Credit.
"I hope that once again our Winter Toy Appeal can ease the pressure for local families in poverty and ensure every child has a special gift to open."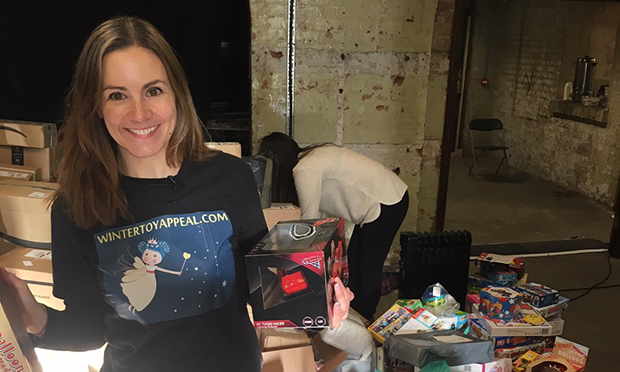 She added: "Organising a Toy Appeal of this scale mid-pandemic is certainly more challenging, but 2020 has been such a tough year for so many that we're more determined than ever to deliver a little Christmas magic."
In previous years, Fansa, her husband and a team of volunteers have collected and distributed donations themselves, but Covid-19 means a slightly different approach is required this time.
Supporters are asked to either buy gifts online through a specially curated wish list, or to make their purchases at Stoke Newington Toys & Books or Hop of Hackney in Lower Clapton, which are both offering 20 per cent off for Toy Appeal gifts. These purchases can be left in the shop for staff to pass on to the Toy Appeal team.
Toys bought through the wish list will be sent straight to the various agencies that distribute them.
The Local Buyers Club, a membership club and discount card promoting independent businesses, will donate £5 to the Toy Appeal for every new member who signs up with the code WINTERTOYAPPEAL.
The company is also running a Halloween food donation scheme, Trick or Eat, in aid of Hackney Foodbank.
Every year, the Winter Toy Appeal is supported by Location Location estate agency, which donates generously and helps with organisation. A small army of local volunteers also give up their time to leaflet and fundraise.
If you'd like to help, email jenna@localbuyersclub.com
For more information about this year's Winter Toy Appeal, visit the website here