Stik hoping to raise £120k at auction to fund sculptures by local artists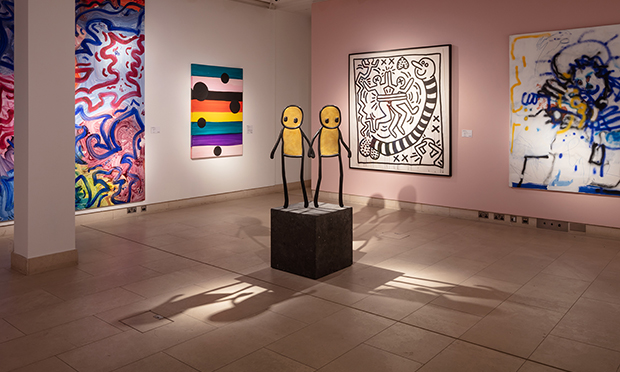 Hackney's street art megastar Stik is to auction off a unique model of his first ever public sculpture, Holding Hands, to fund a series of outdoor artworks by local artists.
The maquette, a one-off, small-scale version of the sculpture, is predicted to fetch around £120,000 when it opens for bidding at Christie's tomorrow as part of the auction house's 'Post-War and Contemporary Art' sale.
All proceeds will be donated to Hackney Council to help bankroll a series of public works by East London artists.
Stik said: "This project is intended to empower artists in East London to celebrate the diverse communities who live here."
The news follows the recent installation of Holding Hands in Hoxton Square. The four-metre-tall bronze sculpture depicts two figures facing in opposite directions while holding hands, in what the artist describes as a "sign of universal love and solidarity".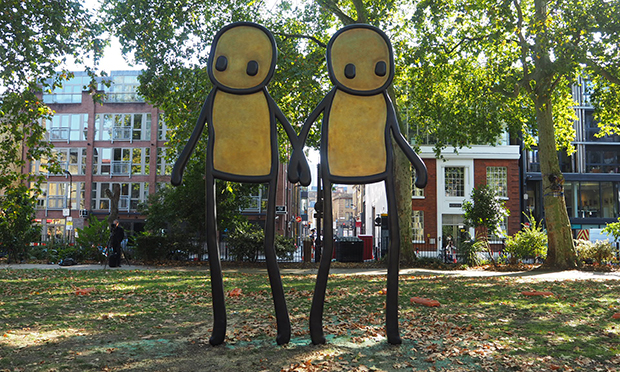 The new local landmark was the culmination of a four-year collaboration between Stik, who funded the project, and the Town Hall, and has already attracted plenty of visitors.
Mayor of Hackney Philip Glanville said: "I'd like to thank Stik for his record of activism, collaborating with the borough and this generous donation.
"We're proud in Hackney to be able to support and share the creativity of our residents. This represents a longstanding commitment to inclusive public art that can be enjoyed by everyone in our parks and public spaces and I can't wait to see the creativity that Stik is helping us to showcase and unlock."
Stik has lived and worked in Hackney for 20 years, and during that time has built a huge reputation all over the world. His street art can be found as far afield as New York and Tokyo.
In a 2018 auction, his artwork Up on the Roof fetched £150,000, which Stik gave to homelessness charity Cardboard Citizens.
A one-time resident of St Mungo's homeless shelter on Mare Street, the cause is close to his heart. To date, he has raised over £250,000 for charities across Hackney.
Details of how to apply to create one of the public artworks funded by tomorrow's auction are expected to be released in the coming months.
More information about the sale can be found on Christie's website here