Theresa Ikoko: 'Hackney is a hub of love, safety and home for so many'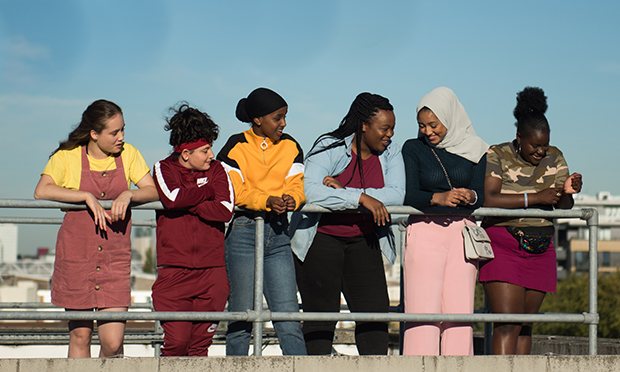 Hackney has long been a centrepoint of creativity and can lay claim to being the inspiration behind many great works of art.
This year, the borough has reason to feel particularly proud, with the release of the groundbreaking new film Rocks, a coming-of-age tale charting the journey of the eponymous Rocks (played by Bukky Bakray) as she navigates life after her mother abandons her and her younger brother Emmanuel (D'Angelou Osei Kissiedu).
Rocks fears that if children's services realise that they are living alone, they will be taken into care and separated, leading her to evade the authorities and put her trust in her friendship group to provide safety and shelter.
Hackney played an instrumental role in the making of the film, not only as its setting, but as the location where one of its writers, Theresa Ikoko, and many of the previously unknown cast were born and raised. Rocks was released in UK cinemas on 18 September to universally positive reviews.
Prior to co-writing the film with Claire Wilson, Theresa worked with young people at risk of gang violence and involvement in the criminal justice system after earning a psychology degree from Royal Holloway and a Masters from the University of Oxford.
Over the last few years, she has garnered a well-deserved reputation as a talented young playwright after the release of Girls, for which she won the Alfred Fagon Award in 2015 and the George Devine Award in 2016.
Rocks arrives in the landscape of Black British art at a time of great achievement and possibility. Over the past year, Black art in the UK has experienced unprecedented levels of critical and commercial success, from Bernandine Evaristo becoming the first Black female recipient of the Booker Prize to the release of Michaela Coel's spellbinding BBC series I May Destroy You.
Theresa told the Citizen that the response to Rocks has been "overwhelming and heartwarming", but was quick to pay homage to past giants of Black British art – people like Winsome Pinnock, Debbie Tucker Green and Roy Williams, whom she says "lit the road ahead, through all the thistles and bushes, cleared the path for us".
Theresa says it is a testament to these trailblazers that her generation have "more access, more opportunity, more peers to look up to".
She said it felt particularly crucial for her to base Rocks in Hackney because she is proud of having been brought up in the borough and wanted to counter any negative perceptions of it by showcasing it as "a hub of love, safety and home for so many people".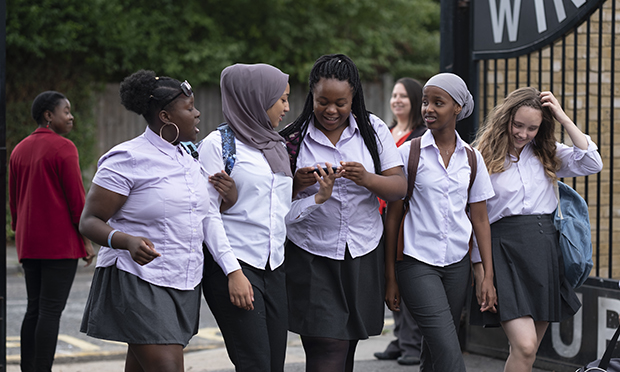 Her intention for the film was to capture how it takes a village to raise a child, and she is "very proud to have that village in Hackney".
This inspirational message is also mirrored by actor D'Angelou, making his debut, who told the Citizen he hopes younger viewers in Hackney will extract hope and motivation for their own lives from watching Rocks. He said he is proud of everyone who took part in the film and the whole experience of making it "was really fun".
Rocks possesses indisputable echoes of Celine Sciamma's seminal French coming-of-age film Girlhood, which tells the story of Marieme, a 16-year-old from a banlieue of Paris who joins a local girl gang in an attempt to find purpose and belonging after feeling increasingly disillusioned and excluded by French society.
The storylines of the films may diverge significantly, but both chronicle the often unseen struggles faced by the daughters of first generation, economically precarious African immigrants in two of the largest European metropolises.
As the films unfold, audiences witness both Rocks and Marieme attempt to navigate systems which are indifferent to them at best and oppressive at worst, driving the protagonists to seek stability and shelter within their female friendship networks rather than through any official channels.
Despite the numerous challenges both girls face, they each retain a clear sense of buoyancy, resourcefulness and resilience throughout their trials.
Many reviewers have noted that Rocks appears to fall through the cracks of the welfare system in the film, but this assumes that the system is built to support children like her, and that her episode of destitution is simply the accidental fallout of a minor glitch in an otherwise functioning infrastructure.
In fact, what films like Rocks and Girlhood more accurately demonstrate is that it is by design rather than by accident that our formal ecosystems of support are ill-equipped to offer a safety net to children like Rocks and Marieme.
A combination of the girls' ages, race and socio-economic backgrounds render them invisible to the policy-makers and politicians who create our official support structures, meaning it is ultimately unsurprising that they calculate their soundest means of survival as relying on their own resources and networks.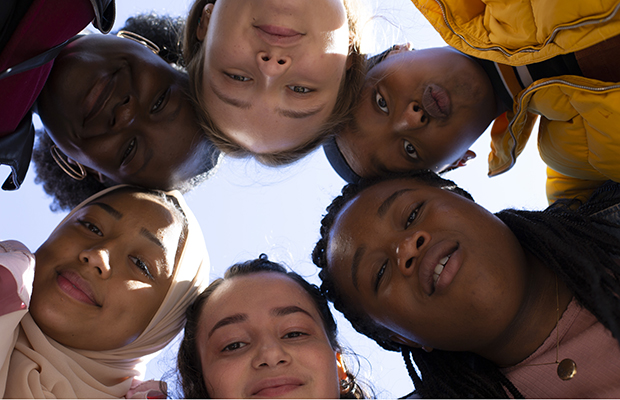 Rocks is notable, too, for its willingness to sensitively explore the issue of child neglect, an aspect of the plot which is particularly refreshing given this subject matter has so often been distorted and weaponised in the political arena, and consequently rarely depicted in a humane way in any medium.
At the beginning of the film, we are introduced to Rocks' family in a scene of seemingly perfect domesticity. We see them preparing a breakfast of yam and eggs together, reciting the Lord's Prayer and hugging before school, but as the camera flits across the mother's face, we notice the shadows of a wounded expression which speak of a storm looming on the horizon.
This initial atmosphere of homeliness is ruptured by Rocks' mother's abrupt disappearance. Rocks and Emmanuel return from school later that day to find some money and a note left by their mother telling them that she had gone away to "clear my head".
Her departure remains shrouded in mystery for the duration of the film, with the audience left to speculate about what could have pushed a clearly struggling but nonetheless loving mother to abandon her children in such a brutal manner.
In the absence of any certain explanations, it might be easy for the audience to simply dismiss the mother's actions as reckless or selfish, but that would be to separate her reality from the broader environment in which she exists.
In a society that individualises parenting, the systemic pressures on those with caring responsibilities can often be obscured.
As the plot hurtles forwards, allusions are made to Rocks' mother's recent job loss, financial troubles, lack of family support and poor mental health.
As time passes, a fuller picture emerges of a woman who seems to have been struggling for a long time but may have been too afraid to seek help – a fear underpinned by real evidence that Black people face more punitive and disproportionate interventions from state services.
Theresa explained that her motivation for making art is "to love the people I am portraying", and she hopes Rocks will inspire audiences to exhibit an extra degree of kindness and empathy towards their neighbours and the wider community.
She added that a central message of the film is to communicate the importance of preserving communities as safe spaces, acknowledging that we are in a time of rapid change, which means our sense of "community is being eroded".
She hopes the film will illustrate how we all need the "anchoring of a community to thrive".
The future looks bright for Theresa, and she is clear she wants to "keep making work people are proud of".
She is interested in exploring new genres, such as fantasy and science fiction, whilst also creating opportunities for younger artists.
This outlook led her to establish the organisation BRIDGE during the filming of Rocks, in order to nurture and support young people breaking into the film industry at the beginning of their careers.
Whilst the pandemic may have generated untold levels of uncertainty, there is one thing we can happily be sure of: if Rocks signifies the future of the arts in Hackney and beyond, then we are definitely in very safe hands.
Rocks is showing at cinemas in Hackney and across London, and is also available to watch on Netflix
To find out more about BRIDGE, head to wearebridgeuk.com