Calls made for 'clear strategy' for usage of late night levy funds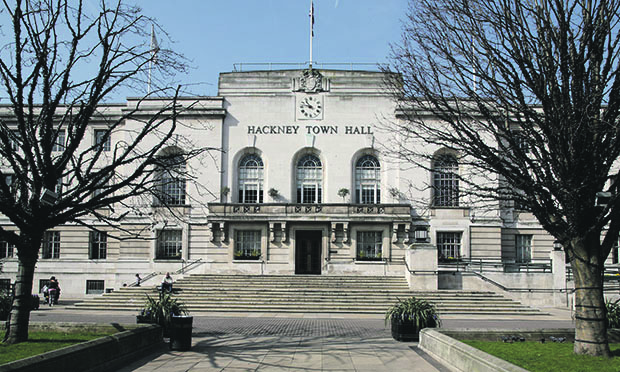 Councillors are calling for the formulation of a "clear strategy" over how to best target funds brought in by the late night levy (LNL), by which night-time venues contribute to the costs of policing and enforcement.
Since its introduction in 2017, the council has increased its enforcement patrols to include all parts of the borough while focused on night-time economy areas, with the LNL giving a recurring pay-out of £245,000 per year to the police, who are out in force patrolling those same areas on Friday and Saturday nights under Operation Lagana.
This week, councillors sitting on the Town Hall's influential corporate committee have made calls for greater flexibility in how and where the money and focus of the programme can be directed, with Dalston councillor Peter Snell speaking out in frustration over difficulties managing continuing antisocial behaviour in Gillett Square.
Cllr Snell said: "As a member of the licensing committee, I was always an enthusiastic supporter of the LNL, because the good operators were already doing it on a voluntary basis, and the chancers weren't doing it, so making it compulsory was a good idea.
"We do need to know who does what. The clear failure in Gillett Square at the moment is the police. Let's not mess about on this – they do not have the resources to put into Dalston that we need, because they are all managing social distancing all over the place.
"We know where the problem lies, and I don't believe it lies with the council. There is some stuff the council can do and some stuff it can't do. My real issue is when we were talking about the LNL, we were given a very clear strategy from Islington.
"The key thing was 70 per cent of the money has to go to the police, but as long as the police let you have some control over where that money is spent you're not too upset about that. We need to think about how we are using this money. What we have not seen so far is what we understood was happening from Islington, which was a very clear strategy, saying, 'These are our priorities.'
"We are now in a situation where we need that clear understanding of something agreed with the police on what our priorities are. My personal view has always been the problem was more with the off-licenses than the on-sales premises, and I would like to see a strategy."
Community safety lead Cllr Caroline Selman stressed in response that tackling issues relating to the night-time economy were a "priority" for the police, and pledged to begin conversations on such a strategy to be formed in partnership with the local force.
The LNL caused controversy last year when around three-quarters of the over-£400,000 collected from the charge on venues had remained unspent, with the police unable to commit dedicated resources funded by the levy during Year 1, provoking criticism from trade association UKHospitality.
Receipts compared to the same time last year have taken a £108,000 hit, with the council deciding not to send renewal levy letters to struggling venues, with the balance of £287,306 carried over from previous years covering Covid-related shortfalls in income. The LNL budget is understood to be able to support a maximum of six months of fee loss before entering deficit.
As well as focused overtime police patrols, the policy has funded a range of safety measures over the past year, including a women's safety campaign, a mobile messaging vehicle, and extra CCTV, which allows enforcement resources to be deployed into other areas, something the Town Hall has not been able to do in the past.
Quizzed by Cllr Snell, Town Hall officers said that while the LNL contributes to council enforcement officers, "it can always contribute more," with community safety head Gerry McCarthy adding: "We are where we are with spending, and as everyone is acutely aware, a lot of businesses have not been open in the last six months and we have not received all the income we would usually have received.
"We do get funding for enforcement officers from the LNL; probably not enough, but that is something we can always review in due course."
In Year 3 of the levy, £64,000 of the LNL's just over £721,000 total annual income (both of carried-over balance and receipts between November of 2019 and July 2020) was spent on enforcement patrols.
Hoxton East & Shoreditch councillor Steve Race said that in his experience, enforcement from the LNL was "not necessarily as flexible and dynamic as it needed to be," saying that focus tended to zero in on problems in Shoreditch to the detriment of the Kingsland Road.
Cllr Selman said: "The challenge lies in priorities. We cannot direct where the police go, so often it is about us making the case to them as to why an area should be focused on.
"We have more control over our own enforcement officers, albeit we still have to deal with different priorities, but certainly that stretch [of Kingsland Road] was somewhere we were trying to send enforcement officers to, although they obviously have less powers than the police do."