Homerton Hospital forms 'alliance' to build back recovery of services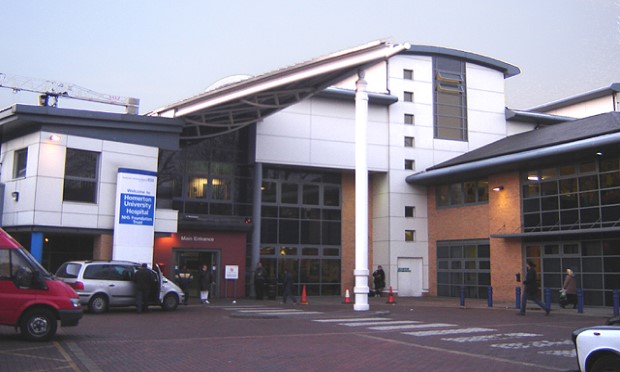 The Homerton Hospital has formed an 'acute alliance' with two other NHS Trusts, Barts Health and Barking, Havering & Redbridge, to lead a recovery of services following the past months' disruption.
At the outset of the pandemic's impact on the UK in March, all routine hospital elective procedures, surgery, diagnostics, face-to-face outpatient appointments and community service appointments were suspended.
At its lowest point in April and May, GP routine referrals in City & Hackney fell to 9 per cent of their pre-Covid average, with most routine prescribing also suspended in March.
The three organisations aim to bring back services for care planned in advance, or elective care, across surgery, and cancer services including screening, as well as ensuring bed capacity for winter or additional peaks of Covid-19.
A business case is also on the cards for a local comprehensive service for City of London and Hackney for recovery and rehabilitation from Covid, with work being undertaken to determine the the potential numbers of people with enduring symptoms after the virus and what kinds of support they need.
A report by City & Hackney planned care director Siobhan Harper said: "In outpatient services, infection control guidance and the need for social distancing have required the three trusts to dramatically reduce the volume of patients within clinics and to radically re-think how to deliver outpatient care.
"A significant volume of appointments have moved to a digital or virtual model though some patients do necessitate a face to face visit.
"In order to deliver face to face activity, [clinics have been spread] across acute and community estates in order to minimise the number of people attending one reception and waiting room, and weekend and evening sessions [are routinely used] to spread activity across the day.
"In City and Hackney we are exploring opportunities for initiatives such as Patient Initiated Follow up and increase community capacity for specific long term condition pathways.
"We are also actively working with the Trusts to ensure that the impact on residents and patients of all these changes are clearly communicated as this is extremely important – especially in the context of digital exclusion, health inequalities and concerns about transport and the potential impact of self isolation requirements prior to procedures."
Plans have now been submitted to NHS England for a return to 89 per cent levels of business as usual of day case and elective procedures by October, with the Homerton's target aiming for 87 per cent.
A drive to ensure vulnerable people got the medicines they needed went into high gear during lockdown, with medics cooperating with Volunteer Centre Hackney and pharmacists to put together a service which delivered 5025 prescriptions across the borough and neighbouring City of London.
The health system is now under national edict from NHS chief Sir Simon Stevens to get back to "near-normal levels of non-Covid health services," with the period between now and winter considered a "window of opportunity."
The health system is required to restore the full operation of all its cancer services, and recover the maximum elective activity possible ahead of winter, from a point of having seen capacity for such procedures "reduced significantly" to meet infection prevention guidance, according to Harper's report.
All recovery plans are understood to now be based on what can be achieved within the current Covid-prevention guidelines. Locally, the Homerton is maximising the use of its day surgery unit and has developed a new 23-hour stay ward, but is still unable to fully bring back its main operating theatres for electives, as they are within the main hospital building.
Four hubs are now being put in place across the newly-formed alliance to deliver high volumes of elective procedures, with hubs for gynaecology and general surgery being established between the Homerton and King George's Hospital in Redbridge.
All invitations to recover previous levels of cervical, breast and bowel cancer screening have restarted in City & Hackney, though rates are still below pre-Covid levels; calls to the breast screening call centre, for example, are well below the usual numbers of 30,000 per month, with July seeing only 4,000 calls.
According to Harper's report, no patients diagnosed with cancer have had treatment delays due to a lack of capacity at the Homerton. On the hospital's patient tracker list are 641 undiagnosed patients with suspected cancer, an increase of 16.5 per cent in the past fortnight, with 31 experiencing Covid-related delays.