Council hits out at government for 'shambolic' Covid testing over weekend
Both Hackney Mayor Philip Glanville and the council's public health director Dr Sandra Husbands have joined to hit out at the government's coronavirus testing system as "shambolic", following reports of chaos over the weekend.
The council had announced on Thursday that its two testing sites would be able to accept walk-up appointments after it emerged in the middle of the week that the online booking system was sending residents "far afield," sparking concerns that any continuation of the rise in cases in the north of the borough could be being masked.
However, a last-minute change in policy over the weekend without consultation with the Town Hall or communication with council or residents left both sites unable to accept walk-in appointments, according to Husbands, with Mayor Glanville saying that residents, including key workers, were still being asked to travel to Inverness or Dundee to get tested by the online system.
Dr Husbands said: "This has led to a lot of concern in the community and risks undoing all the hard work that we've done to engage local people and undermines the fragile trust that we've developed with them in the system.
"The government has requested that Hackney Council supports them in local contact tracing, which we are launching imminently. However we need positive test results to commence contact tracing, and to put wider public health measures in place. If our residents are unable to get tested, then we are unable to do this. Quite simply, without a good testing programme, we cannot do our job.
"We need timely and transparent communications between local authorities, central government and the companies running the test and trace system to enable us to keep our communities safe. As local authorities, we are standing by, ready to help, but we need the government to work in a way that enables us to do this.
"I remain concerned that we still do not have clarity on when large scale testing will again be available for our residents and the impact this will have on our borough and the ability for the country to have a clear understanding of infection rates. People may be unnecessarily self-isolating, or worse still, going about while infected."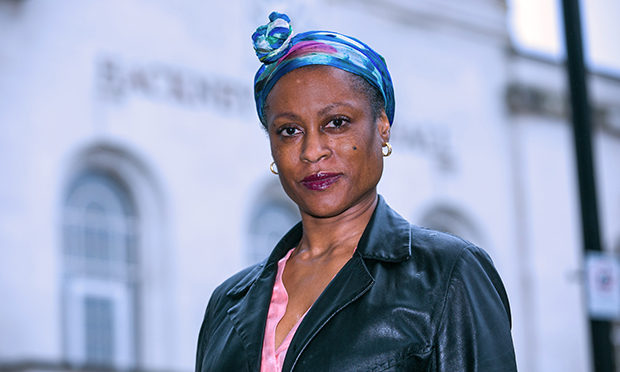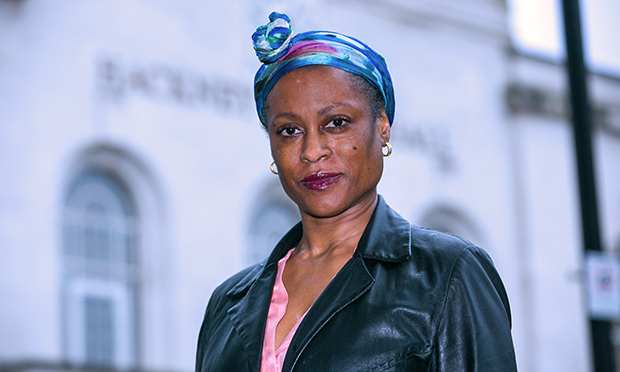 According to the most recent Public Health England and NHS Digital data, the number of tests carried out in City & Hackney decreased from 5,560 tests in the fortnight leading up to August 28 to 4,794 in the two weeks leading up to September 11, though the percentage of positive tests increased from 2.3 per cent to 2.7 per cent.
As of 11 September, the R value in London, showing the average number of people one person infected with Covid will pass the virus on to, sat at between 1.1 and 1.3, meaning the pandemic is growing in the region.
According to Mayor Glanville, residents were being told there were not enough tests available at local walk-in centres by 10am on Sunday, with 84 tests available in Stamford Hill, an area of particular concern for public health leaders in recent weeks, and a centre which had routinely seen several hundred people a day before the reopening of schools.
Mayor Glanville said: "Our residents, GPs and community groups are deeply worried and have been contacting us, desperate to understand what they should do now, in order to protect themselves, their families and neighbours.
"We've heard of doctors, teachers and other vital key workers who are having to self-isolate for longer than necessary, because they have been unable to get a test and find out if they have coronavirus. Hackney is one small borough, and the consequences of this happening across London and the rest of the country are incredibly worrying.
"I share people's anger, frustration and fear about the government's handling of testing. The safe reopening of schools and the economy is absolutely dependent on the availability of a robust and effective testing regime. However, as it stands, local authorities and public health services are unable to do their job, and it's now impossible to get an accurate sense of the scale of the virus in Hackney or across the country."
Glanville added that his "strong belief" is that the borough slipping to number 17 in London for the number of positive cases in the capital, from having the highest number two weeks ago, is because residents have not been able to get the tests they need.
Both Glanville and Husbands stressed the importance of building capacity for walk-in testing in the borough, due to the lack of access to the internet, particularly in the Orthodox Jewish community.
Glanville added: "We've emphasised this to the Government countless times. The fact that 97 people at the testing site in Stamford Hill – a site the government worked with us to set up in response to high infection rates in the area – were turned away on Sunday alone, is evidence of the scale.
"That's 97 worried people who may be infected … but we don't know if they are and neither do they."
The borough leader went on to criticise the government's recent statements suggesting that a lack of capacity in the system is caused by people taking "unnecessary tests", pointing out that an increase in the number of people getting tested as people went back to work and schools reopened should have been planned for.
Glanville concluded: "We urgently need a firm commitment from the government that it will step up and ensure there is adequate testing capacity, that people can access local test facilities easily – without booking, if necessary – and the process is transparent and delivered in partnership with local authorities.
"In only the last seven days we have gone from communicating an expansion of Hackney testing, to now explaining that when residents need it, these sites are now closed to them. I have written to the Prime Minister, urging him to give this his urgent attention, and our Director of Public Health has also raised this with the Department for Health and Social Care, neither of us will stop until we get this fixed."
If you have symptoms of coronavirus, you should still try to book a test online, or call 119 if you are unable to access the internet.
If you are a Hackney resident with problems accessing a test, email mayor@hackney.gov.uk.
Residents are asked to:
Not meet in groups of more than six
Wear a face covering when in public
Wash your hands regularly and well
Keep your distance from others not in your household
Local coronavirus data can be found here.