Councillors welcome platform of ongoing anti-racist reform at Town Hall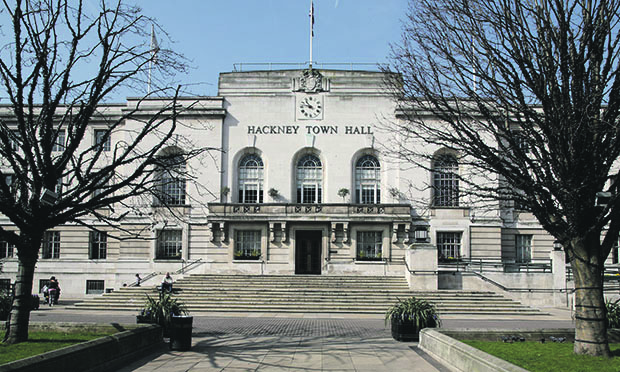 Borough councillors have welcomed a platform of reform being undertaken at Hackney Town Hall, following a motion passed at the end of July committing it to becoming an explicitly anti-racist organisation.
Ongoing measures to combat racial inequalities in both the council's children & young people's service and its education department were presented last week, with Hackney Central councillor Sophie Conway leading work to scrutinise strategies being implemented locally in the wake of the killing of George Floyd, subsequent Black Lives Matter protests, and Covid highlighting racial inequalities throughout society.
Progress on the work, which includes reform in the council's own workforce, changes to education guidance, and the impact the borough seeks to have on wider society, is understood to be reviewed in the coming months, as Conway said: "Many of these ambitions we have had for a long time, and what has changed is perhaps that we are all accepting that progress has been far too slow. The main thing is keeping a watchful eye on the progress that has been made, and the speed at which it has been made."
The Town Hall's No Place for Hate champion Cllr Sade Etti said: "Anti-racism is something for all of us. It's not for one person – it's everybody's job.
"It is always a complex topic, and one that people will tend to be uncomfortable with.
"So I'm happy we're bringing this into the open, and that we're exploring this freely, providing solutions to the gaps of inequality in our borough."
Councillors reviewed the work being done to embed anti-racism in the borough's education system, with initial work on new guidance and curriculums for schools now in place.
A recruitment toolkit for headteachers and governors to enable schools to recruit, promote, develop and retain Black staff is to be provided, with the council set to revisit unconscious bias training in education to explore how it is being approached.
The borough's educators will be provided by the council with 'cultural responsiveness self-checking tools' against which they can measure pedagogies in the classroom that do not exclude students, with system leader of the Young Black Men Project Orlene Badu presenting work on the curriculum to councillors.
Badu said: "The point of being diverse and decolonising and being inclusive is it is for all children.
"It's very much about working with schools about understanding that we are creating future leaders, and if we are going to avoid tokenism and create more social change, it is about empowering all of our students to understand our history and how that is connected.
"The racial literacy of staff and governors is paramount if we are going to effect real social change. Our staff need to understand what race and racism means in the UK, how it impacts on the students they serve and how it impacts on their lives as well.
"It's obviously not the work of history teachers alone. If we are addressing inequality, it has to go right across the staff board."
Badu spoke of the work being undertaken to identify the "silences" in the curriculum currently, what areas are not being reflected and how this can be challenged, with local history to be highlighted in the work.
The former headteacher stressed that: "The issue is not the group. The issue is our perception of our young people. The same goes in terms of the history that we are teaching them," adding that if pupils feel "a strong sense of belonging," they would feel connected, engaged and motivated in their work.
Deputy Mayor Anntoinette Bramble, who leads on education for the borough, has also recommended to local heads to institute a "Black-only space to have discussions," in order that anything "triggered and personal" can be discussed there before taking issues to a wider forum.
On schools, children, adults & community health lead Anne Canning added: "In order to be ready for learning, a sense of belonging will accelerate your ability and your achievements to learn, if you can recognise in some of the leaders of the organisation someone you can aspire to.
"We should not forget the voice of young people. Their response to the killing of George Floyd and Black Lives Matter – we know from discussions we've had with them – has been very determined.
"They have driven a lot of the political activity, so there's something about galvanising that as an upward movement in schools that they want to experience that in the curriculum.
Aross both of the large education and families services in the council, three areas of work are now taking place in addressing how council practice may not be impactful enough in addressing inequality, the diversity of the borough's workforce, and a programme of continuing education both inside and outside the organisation on anti-racism.
While introducing the council's work on the issue, Canning recognised the lack of diversity at a senior management level in the council, adding: "It is not an inclusive, representative workforce at all levels throughout the organisation."
Canning's words echoed an equality peer review of the council conducted in April 2018, which found a "visible gap" of Black and ethnic minority staff at senior levels, despite being overrepresented in the workforce more generally.
The senior council officer said: "The service has always been committed to eliminating racial inequality and bias, but frankly George Floyd, Black Lives Matter and the inequalities of Covid have forced us to confront the uncomfortable truth that progress is not good enough. Those inequalities remain.
"It's forced us to bring a lens up to look at what we do and challenge us to have some honest discussions internally.
"This is a very large service in the council with a lot of staff, so it is a great responsibility for us to make a change."
According to officers, a forty-strong group of Black management-level employees was set up following Floyd's killing, with the council asking its members to participate in developing and taking leadership in an anti-racist action plan.
Children & families departmental director Sarah Wright explained to councillors that work has been undertaken to "make sure we're not practising in a way that is either discriminatory or adds to people's experiences of discrimination."
All aspects of the recruitment process in Wright's department at the council are now under review, with the senior officer underlining that the reforms go further than diverse interview panels and questions, but will "proactively attend to power dynamics in those meetings so it becomes not just a tokenistic attendance but meaningful diverse views within different forums taking place."
How training opportunities are to be shared and provided will also be "closely monitored" to ensure equitable outcomes and that Black staff are able to access opportunities to move into leadership roles, with a peer support group for Black staff to be set up beyond the already-existing leadership group.
Council staff are having articles and research made available in order that they may "develop and take ownership of their own learning or unlearning of racism as and where needed," according to officers, with Wright's staff now having conversations with the families with whom they work on the impact of Covid and of how they may have been affected by the killing of George Floyd.
The Town Hall is aiming to take its work out to its partner agencies as well, reviewing its commissioning arrangements to hold to account those with whom they work, and talking to local youth courts to offer trauma-informed practice training in order to tackle the disproportionately punitive outcomes faced by young Black men in the justice system.
Deputy Mayor Bramble said: "Going back before the horrific death of George Floyd, Hackney has had the outcomes for young Black men programme, so this is something we have identified and acknowledged locally.
"It is important not to stigmatise everyone in the Black community or Black men. There are very successful Black men. But we are dealing with a disproportionality that is in the system and how we can better support the outcomes for young Black men.
"Unfortunately, terrible things have been happening to Black people for a long time, but there is a real opportunity now to extend on the work we have been doing."