Disability forum calls for equality of opportunity in Hackney transport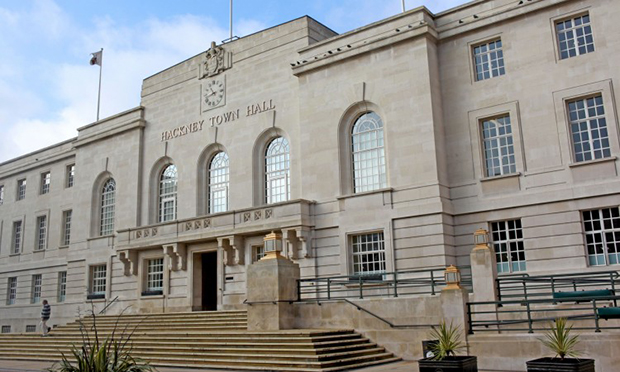 Local disability forum Hackney Disability BackUp (DBU) has called on the council to deliver "equality of opportunity for travelling" for disabled people in the borough, with the impact of the pandemic making it increasingly difficult for its users to get around.
Hackney Disability BackUp chair John Thornton addressed a gathering of councillors and medics last week on a range of long-term and recent issues raised by the forum's members and other disabled people.
The campaigner called for more support for Disability BackUp as the crisis continues, warning that the borough's travel network remained a difficult environment for disabled people across a wide range of different modes of transport.
Thornton said: "Regarding taxis, due to the new segregated cycle lanes in Green Lanes and Queensbridge Road, people who have to travel by taxi are unable to access their homes and healthcare facilities in those two streets. That really does need looking at.
"Taxi drivers are getting lost in Low Traffic Neighbourhood zones, with an utter lack of signage, particularly around Nile Street.
"There's talk about having 50 per cent fewer buses available for disabled people to catch, particularly during the school hours, and our members have raised concerns regarding the difficulty of queueing for buses and having to stand waiting much longer for one to come.
"Despite assurances from the London Mayor and Transport for London, staff have been removed from booking offices in Hackney's stations, and so there have been complaints that there has been nobody available for passengers who required assistance, particularly for transfers.
"With Covid, and so many people suffering from pulmonary or breathing difficulties, it looks like there will be a lot more people requiring a freedom pass who have not required one in the past. The transport strategy has got to take into account that more people, particularly more young people, are going to have difficulty walking, and they are going to require more seating in the street.
"I've been fighting for equality for transport for 25 years here in Hackney. A lot of us have got burn-out. We need funded organisations such as Hackney Healthwatch and others to work on our behalf to ensure that we do have equality of opportunity for travelling in Hackney."
Thornton warned that the forum's members were still finding their access to footways continued to be impeded by discarded rental bikes, and referencing DBU's 2012 Getting There report indicating 96 per cent of disabled residents finding pavement cycling "frightening and dangerous," spoke of the importance of prioritising disabled residents in the borough's transport strategy.
The borough's strategy moving through to 2025 puts "pedestrians including those with mobility and vision impairments" at the top of its movement hierarchy when considering demands for streetspace, with cyclists and public transport users second and third. Private cars are considered last.
Deputy Mayor Anntoinette Bramble responded: "John has made a valuable point about cycling on the pavement and how problematic that can be.
"If we are going to encourage active travel and people walking, with all the issues around social distancing, it's about getting the message across about shared space and respecting everybody."
Speaking this week, Cllr Jon Burke, who leads on transport for the borough, invited Hackney Disability BackUp to write to him formally to raise specific issues, while arguing that pavement cycling is best addressed by reducing the use of the private car, adding: "The best way to keep cyclists on the road is to make sure your roads are safe enough for cyclists."
The transport chief added that the council has "completely eliminated" the problem of abandoned dockless bikes, pointing to a recently introduced geotagging system and the lack of any recent complaints on the issue.
Burke said: "There's a number of separate issues here, and I'd encourage Hackney Disability Back-Up to write to me formally raising any specific issues and I'll engage with officers about it.
"What we'll always seek to do is comply fully with the Equality Act 2010 as regards any interventions we make in the public realm. If there are specific issues in areas of the public realm that represent constraints for people with disabilities, we'll seek to make those changes.
"We have sought to create the circumstances in which there are an increasing number of areas in the borough in which there is more room for pedestrians to move about the public realm safely to avoid people on pathways if necessary. Covid is a respiratory illness, and so seeking to eliminate superfluous motor vehicle usage wherever possible is a cornerstone of that work.
"There are too many cars on our roads. Private vehicles dominate too much road space, and they are the ones who are principally responsible for pedestrian and cyclist road deaths. People should focus their attention on the major problem we have of forty million cars on our road, dominating every aspect of social life in this country.
"With fewer cars on our roads, pedestrians would be safer and cyclists would be safer. Cycling on the footway is illegal, in the same way that speeding is illegal. We have lost 250 police officers in Hackney in 10 years, and if we focused on that, the police would be able to focus on making our streets safer from irresponsible users of all modes of transport.
"The way you make pedestrians safer is by improving the way people drive, and ultimately reducing the number of cars on the road."